Blog
Retouching competition with photography contests cash prizes 2017
Our wedding post production service suggests taking part in our summer photo contest for all photographers.
Photo industry contains many advantages, possibilities, creative ideas and professional skills. Photo shooting is closely connected with photo retouching, which is the integral of the photography`s world. We have got a lot of photo editing services, but all of them are really competent? Our wedding photo editing service has more than twelve years of experience. We have hundreds of pleasant clients. We have created thousands of amazing photo editing outcomes, and we glad to serve you and make you happy every day! However, we have been watching for photo editing market`s changing for a long time.
Many photo editing services organizes the bunch of interest photography contest categories. For example, Chromatic Photo Awards, where amateur and professional photo editors from all over the world meet and take participating into photo editing tricks and exchanging their knowledge. Or, Fine Art Photo Contest, where also many world`s photo editors performance their best work in every images retouching types: fashion photo editing, real estate photo editing, nudes photo editing and other. There are amount of such contests. Thus, we want to please you and arrange our own photography competition with amazing prizes!
Little introduction to our wedding photography contests cash prizes
First of all, we want to tell you that we appreciate every our client. We deeply understand the photo retouching process in all aspects. Photo looking`s transforming powerfully influences on our minds. We can give you wonderful outstanding outcomes. With the help of our professionals, we generate every powerful photo retouching workflow individually for every our customer. This is our secret. We have a lot of catalogs, with photo retouch before and after examples, for better realizing the meaning of our work. If you here for the first time, you can see our edited pictures works here. Thus, many clients wonder how we do it? How we manage to get such fantastic results? What techniques we use?
What our competition consists of?
Actually, we can`t answer these questions, but we can give you useful motivation. We love every of our clients, so we want to thank you. We want you understand how tremulous photo editing is. Despite our main specialization on wedding images retouching, we also know many specifics in other photo editing types. In result, our photography competition will be versatile. Of course, we know well about importance of commercial purposes, because photo editing is the main part of photo industry, whereas photo industry is the world`s perspective business. That is why our competition will be a little bit commercial in nature.
So, it will be some editing photography contests with cash prizes. Instead of our many years' experience in professional pictures retouching, this is our first experience in such organizations. We try to do our best and make the competition as more interest, as possible. We sure that you will be absolutely surprised, because photo editing is very interesting, no matter what! Photography contests cash prizes are the excellent solution in satisfaction after competition`s participation. Below we will tell about its conditions.
According to different photo contest website`s fails, we have decided to create our own outstanding program with some little photo editing exhibition. But we do not want to copy other famous competition, for example, big international juried photography competitions, or huge world`s showcase exhibitions, where photo prizes are over 10000$. No. From small is born a great. As photography technologies have been developing, we also follow its changes and innovation. Thus, digital photography contests are very necessary for us. Our team provides this challenge just for little pleasing it, for adding some editing memories, and, of course, for your personal getting professional skills. Our conditions:
1) The deadline starts on 15th of July and finishes on 15th of September
2) There are three photography contest categories:
• Best wedding photo of summer 2017
• Best family photo of summer 2017
• Best fashion portrait photo of summer 2017
3) Send your works on:
nataly.fixthephoto@gmail.com
Our prizes are:
1) The first place – 1000$ (tempting, isn`t it?)
2) The second place – the free pack of photo session editing (not bad too)
3) The third place – your work`s exhibition and portfolio link on our main page (you will be famous!)
What should you know to win a first place?
Wedding photography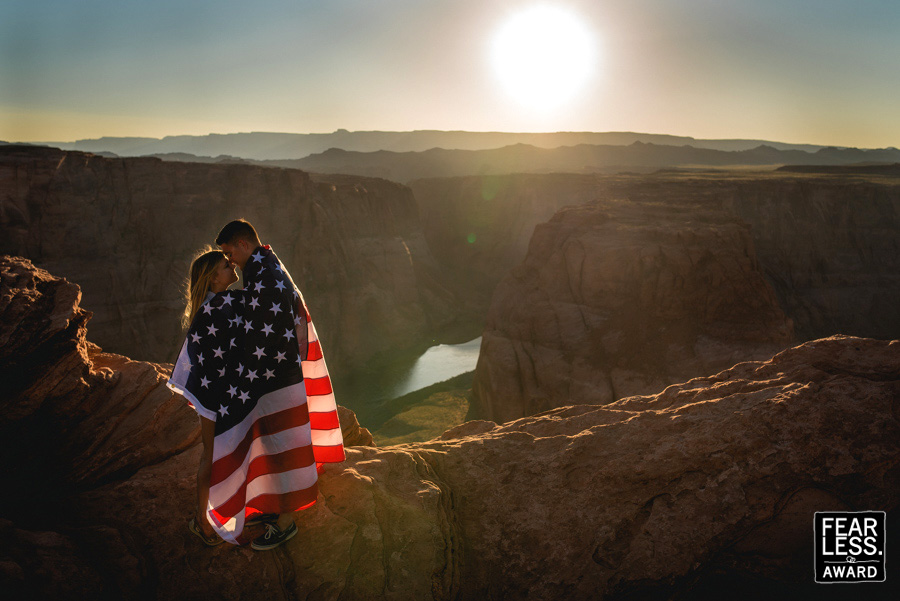 Wedding photo editing is the one of most creative and popular photo editing types in the world. Here you can apply any creative ideas you want. However, before editing, you must deeply realize whole importance of photo shooting. You see, that the wedding is magic and extra-ordinary celebration, where real and fantastic things are intertwining together, making really wonderful picture. Many countries practice transforming this celebration into something extra-ordinary phenomenon. For example, the wizard of Oz theme, with fairy tailing costumes, lost shoe, many green colors (dish, decorations). On the other hand, coming back for more than 800 years ago, in medieval times, where only mighty kingdoms ruled the world. It is perfect theme with kings, queens, chains, swords, shields etc. Alternatively, if you want to know more, then Indian weddings become more and more popular every day, with wonderful shiny costumes and Indian music tones. Wedding demands full preparation of all participants. Costumes, decorations, visage, food, entertainments… And your task is to shoot it in the best angle. But, only shooting is not enough. You must catch only memorable and important moments. You must feel emotions of every guest, but your focus must be directly on newlyweds.
You should be the friend of newlyweds, feel their emotions and present them only best memories. Thus, your photos play the most important role in our challenge. You get more chances to win if your works will be as more qualitative as it possible.
Then go photo formats. You must know it perfectly. RAW formats is your way to successful getting best quality of photo. Of course, we work with other formats, like JPEG, TIF, PSD and others. However, the RAW format is preferable, because it promotes you to get better personal achievements in photo retouching. The RAW format determines digital quality of images. That is why digital photography contests are providing because of its powerful possibilities. Moreover, wedding images post processing requires only the best pictures clarity in every case, because you can discover more editing`s techniques and create an amazing outcome. In result, our wedding photography post processing services (here is a link of them for you) appreciate responsible relating to images format`s converting. Soon, there will be the HDR format in photo industry`s trends, but here you can use just traditional conditions of formats for winning a main prize.
Now, we are directly moving to wedding photo retouching. To get more outstanding results, you should know basic photo editing specifics. Photoshop and Lightroom are best photo retouching services in the world, because they are pioneers in this business. Thanks for their powerful techniques, we can create really amazing pictures. Nevertheless, not all photo contest websites fully use their potential. We are the online service, which can truly prove our possibilities in using all Photoshop and Lightroom specifics. Therefore, we always get perfect photo editing`s goals and pleased clients. So, to follow these rules, we advise you to spend much time in front of your computer and find out some tricks and dodges. Yes, it is not so easy, but cash prize photo contests are closely linked to professional using imaged editing techniques. Remember, that wedding pictures editing requires more classical, but creative tips for better images clarity`s vision. Develop your own workflow attentively. Do not be lazy. Pay attention to colors, because wedding photos are look better with bright, corrected and allured colors. Also, include removing many small images vision`s defects (scratches, spots, blemishes), which can spoil every photo. In addition, traditional photo effects, like sepia, or black and white, will increase your chances to win.
Family photos
This is more flexible photo editing type. Family photo editing is in demand in many countries, because family photos can renounce family members and their memories. This is more commercial photo type, than uncommercial, that is why we appreciate such photography well. Therefore, photo shooting plays here a great role too. You can see how it works, if you wish. While shooting, include family photo portraits, because it is even much popular, that simple family photos. It all depends on client base`s demands of photo industry. Then, the every family member will be grateful for your convenient photo shooting. Your family photos, or portraits, are very necessary for our photography contests with cash prizes. Choose attentively between studio and outdoors photos, because many people have different tastes. Nowadays there are popular some extra-ordinary family portraits, like bright portraits. Families with kids support outstanding and eye-catching shooting. Listen to your client`s desires, and then it will be your advantage in the race for a first place.
Also, do not forget about converting photo formats, because it is also important in photography contests cash prizes. The RAW format can truly increase family photo`s quality, but it result, it can cause defects of photo vision. Here, your skills in Photoshop and Lightroom will be suitable to fix all problems.
Family photo editing consists of extra-ordinary photo retouching skills, although you must use it grammatically. First, the background removal is the integral of this tremulous task. You should understand, that the background sometimes can be the unwanted part of family picture because cash prize photo contests require playing with background correction in all cases. In addition, color correction takes the important participation on all photo contest websites. Thus, by using Photoshop or Lightroom color adjustment, you will be able to see prospects in such photo editing type and do the result much quickly. But remember about photo editing quality! Remove all defects, use exposure increasing and saturation for a better editing process. This is not so difficult.
Fashion photography
Probably, it is the most demanding of our photography contest categories. Have you often faced with magazine covers, art exhibitions, or just with people, who try to follow fashion trends? Well, you have a chance to devote yourself in it. Photo shooting here is the defining of the whole fashion photography process. Your fashion photo portraits will be the best choice for cash prize photo contest`s winning. Here you can use your imagination and get street photography, or studio fashion photography. Remember, that getting needful photos is depends on only client`s wishes. Eternal conditions, like a street noise, other people, buildings, a too bright flash, influence on your photos. Thus, only raw shooting will bring you a necessary outcome. Digital photos are always preferred for magazine covers. If to take social medias, like Facebook, Twitter, or Instagram, it can brighten your profiles, because amateur digital photos are welcomed too.
Fashion photo portraits retouching can present you mush troubles, without following photo editing standards. Therefore, color correction will your fist task on the way to photography contests cash prizes winning. Photoshop`s color balance can allure color tones of images. Or, Lightroom`s color spector has the variety of multiply colors, where you can pick up, add and correct to the necessary degree. Also, pay much attention to skin tones, because it is the most important step in such operations. Skin tones show person`s live looking, if skin tones information`s correcting is well enough. Moreover, removing spot, blemishes, wrinkles, and scratches is obligatory. Also, do not forget about shadows and highlights adding. Photography contests with cash prizes welcome extra-ordinary, but correct photo editing, and we gain these rules for more complex, but interesting competition. Our family photo editing is great knowledge for everyone. See more information about this here.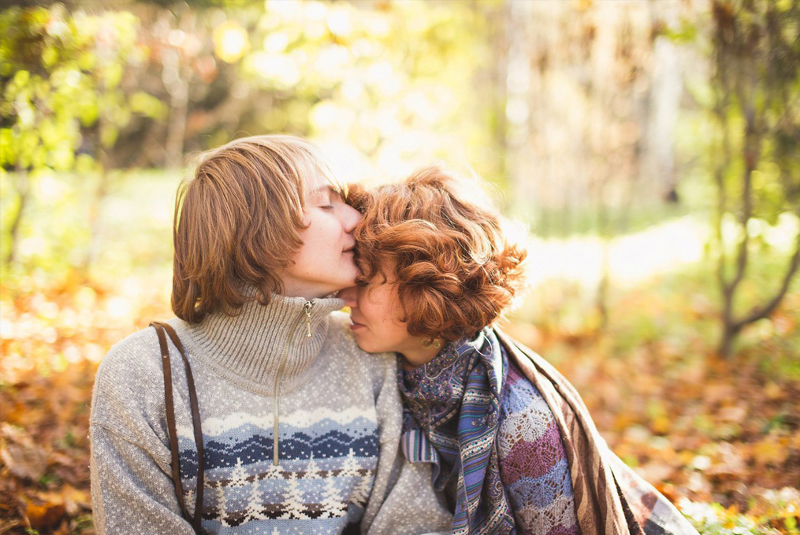 The conclusion
You have just got acquainted with our photo editing competition. Digital photography contests are available now, so we want to show we are not worse too! We look forward for your works! Winners will be published on our site after the competition`s finishing. Visit us and full in the questionnaire of registration for participating. Hurry up! The places are free, but limited! Good luck!
You are welcome to post your comments.
Post comment via your Facebook account