Blog
25 Tips About How To Become A Second Shooter Wedding Photographer
Every wedding photographer is always looking for a professional second shooter photography master. But how to make the right choice?
Every wedding photographer is always looking for a professional second shooter photography master. I have more than 120 wedding photoshoots and crossed with more than 70 second shooters and also sent a little more than 1000 photos to wedding photo retouching services. Almost all of them were incredible but still I often thought about having a permanent 2nd shooter wedding photographer.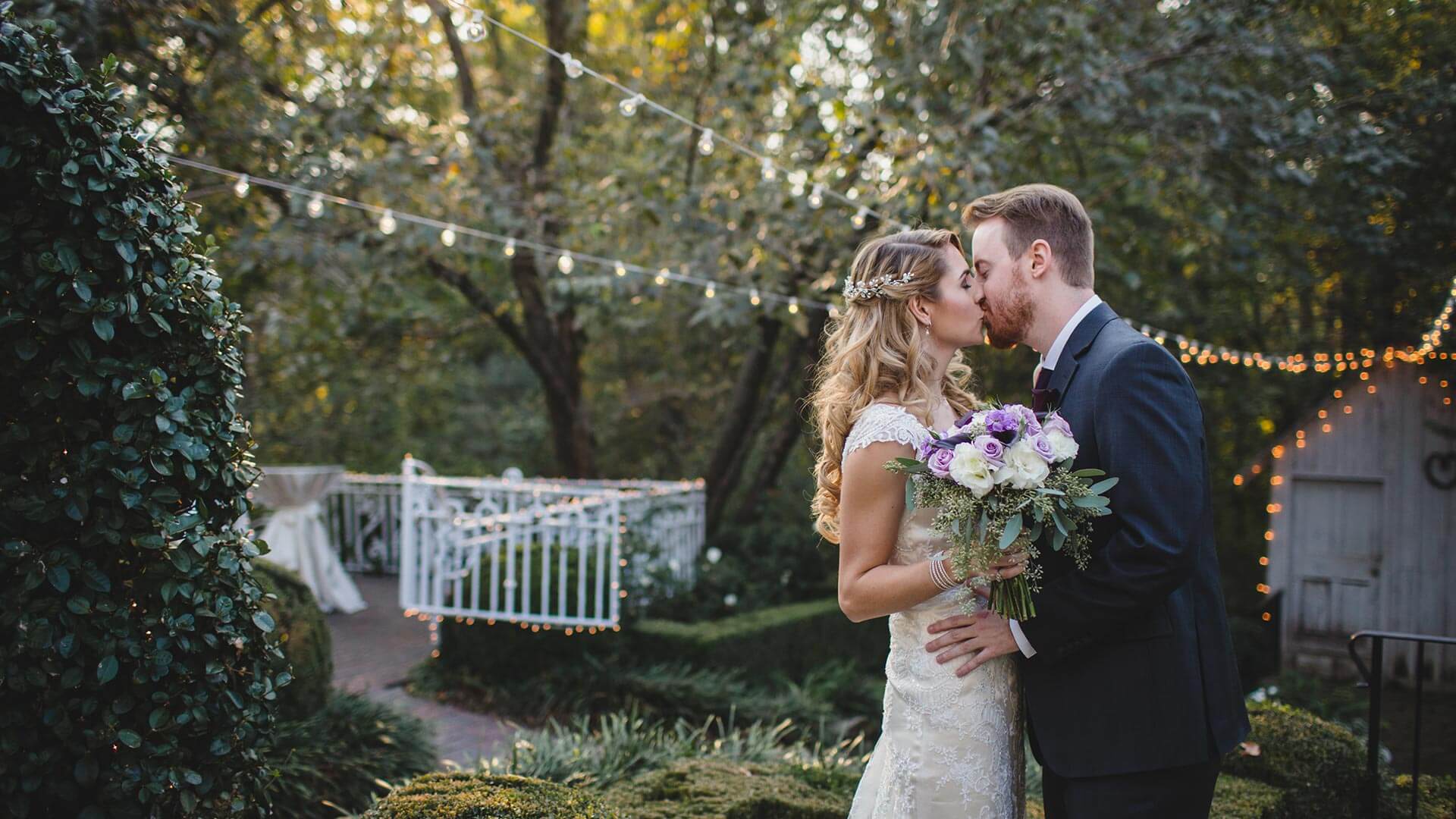 Second shooter checklist
1. Details & details
If you position yourself as a second shooter wedding specialist, you need to capture all the details throughout the all day. Therefore, you need to take a lot of macro photography: flowers, utensils, wedding cake and other dishes, bride's decorations, wedding rings and so on. In order to the wedding photoshoot to be perfect, it's necessary to prepare well for it. Therefore, we recommend reading our article What do the getting ready wedding photos holds?
2. Take photographs from various angles
Each wedding photographer who works with the similar objects, all the time wants to give something new or just take it differently, when photographing the same things. For this you can use different non-standard angles, change the focal length of your lens etc.
3. Photos with the bride should be different
Just like the second step, you can take bridal photographs too, but not as the head photographer takes. For a change, look for interesting places with non-ordinary background and angles. Be creative and catch the moments.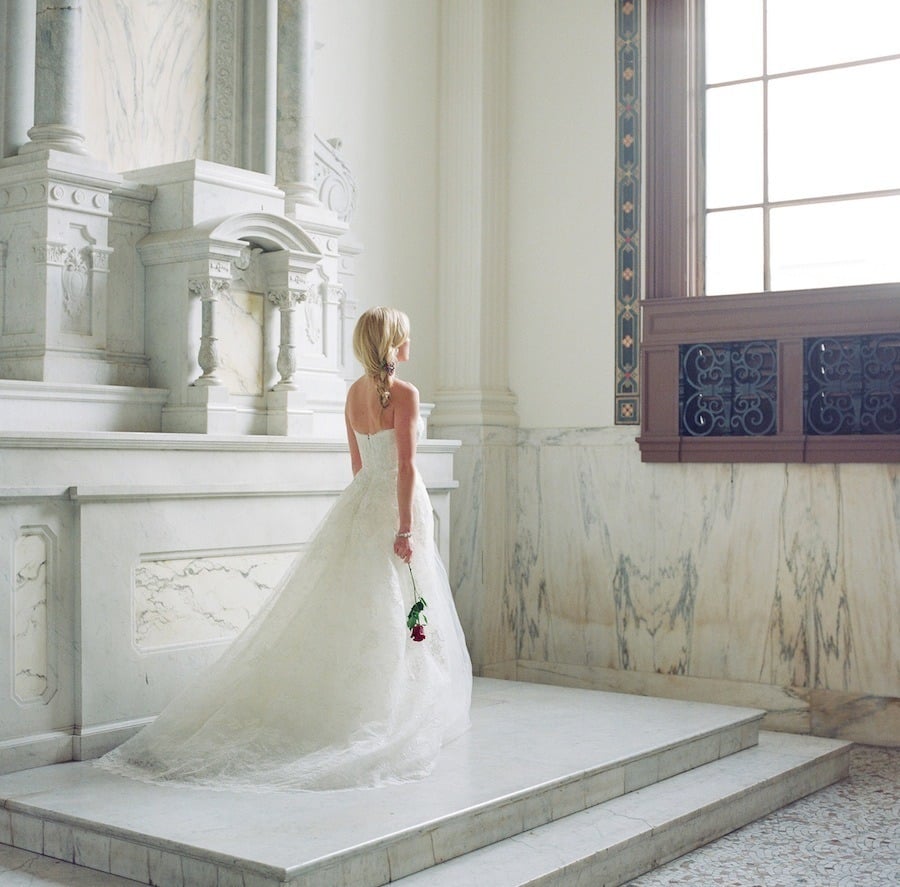 4. Small groups
Usually, I photograph all the guests together, so it was wonderful when second shooter took the pictures of small companies. You can select small groups and photograph them separately, for example groom's and bride's friends.
5. Kids
At any wedding, it will not be superfluous to concentrate your attention on kids. But it can also be problematic to capture them. If you receives a photography second shooter job, you need to blend in with guests to take photographs when kids don't expect it. So they will look very natural.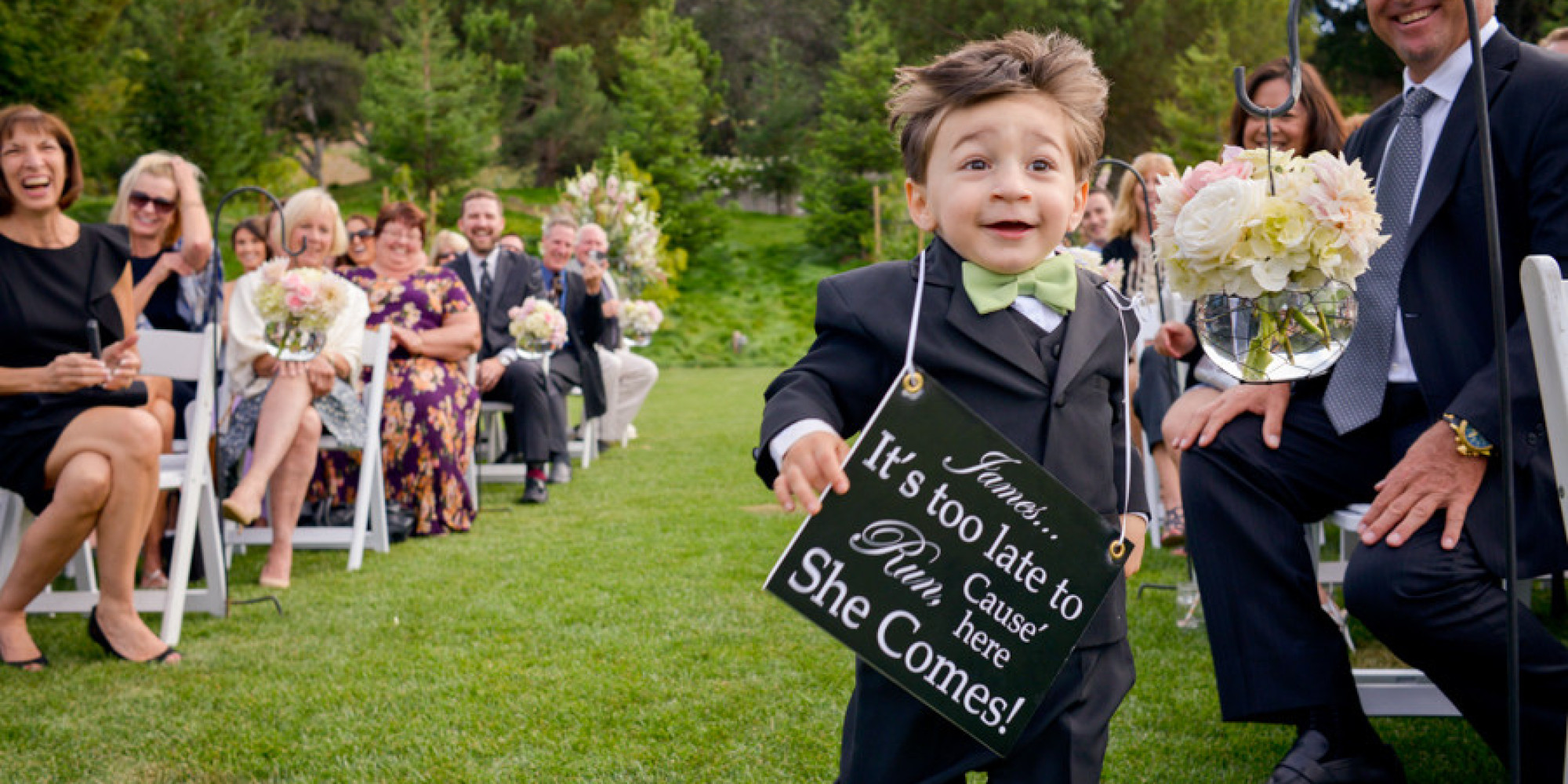 6. The ceremony
During the ceremony you can and must be in the place where there is no primary photographer. Therefore, in advance, ask the newlyweds and main photographer in order to understand where the newlyweds will be and what angles are necessary for them. So you can capture the same moment but from different view.
7. Capture the details of a bridal party
This is an incredible opportunity to take stunning photos. As a 2nd shooter wedding photographer, you can capture absolutely all additional details: shoes, watches, ornaments, flowers etc. The 2 and 4 tips are useful here too.
8. Data integrity
A second shooter wedding job is very important not only because of a big number of photos from different angles. Usually there is very small probability that the main photographer can "lose" all the photographs before they were transferred to the computer on the way home. Your photos will save this difficult situation.
9. Newlyweds
At the wedding you should understand that the main photographer is your director. If you have original ideas, then first let the photographer implement his/her ideas, and after that you can offer your owns, preferably discretely to not spoil your relationship.
10. Snack and cocktail hour
Take snacks with you in order to support your energy of your leading photographer's mood.
11. Be invisible
Another important task is to avoid the main photographer and not be photographed.
Second shooter list of 25 tips – Wedding-retouching Company's choice
1. Don't be late
Unfortunately, you can't predict what exactly will be outdoors when you go to the photoshoot. Therefore, be guided by the fact that you arrive there for 25-30 minutes early. So don't substitute the main photographer for his/her delay.
2. Don't just think about social networks.
Checking the phone and updating the status when everyone sees it can give the feeling that you aren't working. Therefore, if for some reason you need to check the phone, make sure that you are in a hidden place, the bathrooms are perfect for this.
3. Be a real assistant
One of my 2nd shooter wedding photographers I was very pleased to work noticed that during the first hours of a photo session I often changed lenses in a certain pattern. Therefore, as soon as I applied one lens, she immediately took the other and kept it ready for me while doing her photography second shooter job all the time.
4. Wait for approval before posting the photo
Ask your lead photographer about any rules for second shooters for publication in Facebook. Most of the main photographers want the newlyweds to get all the photos from them first, and then from you.
5. Keep the lead photographer in tone
Very often at large weddings I have to talk and direct many people without break to get the perfect shots. That's why I'm always happy if my second shooter understands the whole situation and takes some water for me so I can stay hydrated again.
6. Many photos are no problem
Don't be afraid to provide as many photos as you have to the main photographer. Remember, that you do a big job – photograph guests and candid moments of the wedding ceremony and party.
7. Don't delete photos from your camera
Even if you are stunned by a failed image, don't delete it. After all, this may be something interesting for the primary photographer. Besides. Photo retouching can correct any mistake you can make.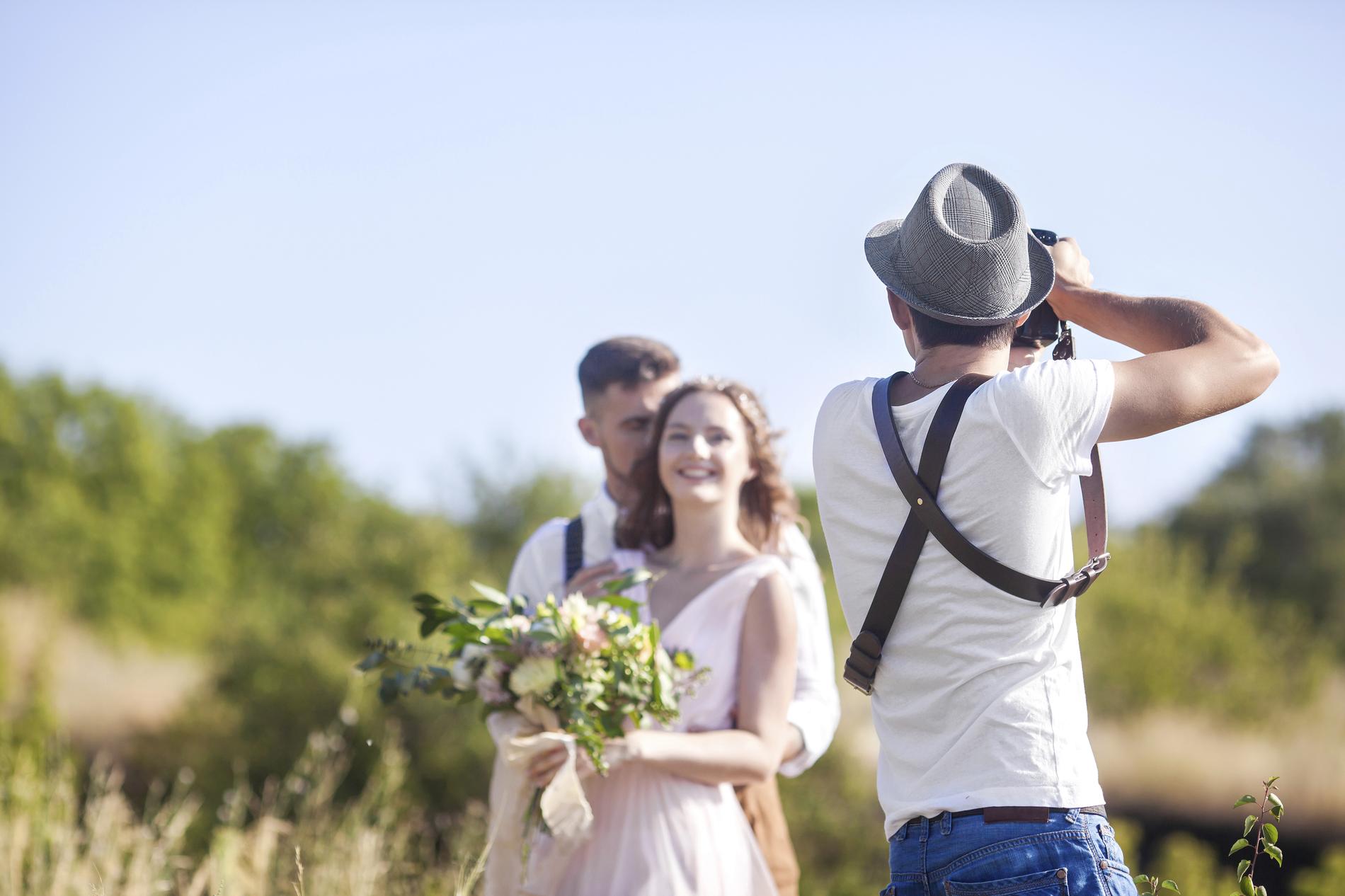 8. Don't think about alcohol
When doing almost any work, it is strictly forbidden to drink, because it can interfere with the quality of performing your duties, and wedding photography is no exception, even if the binge is free. It's the law of the second shooter etiquette. I recommend just take photograph of the alcohol drinks only.
9. Don't be into the lead photographer frame
Even if you are sure that you get an excellent photo of the bride, you should not fall for the background of the main photographer. Try not to get into the frame.
10. Use various lenses
I always tell my second wedding shooters to look what kind of lens I'm using now. So if I'm using a zoom lens, you have to take a prime one.
11. Don't take photos near me
It's great when the second photographer gets angles different from the main photographer. But at the same time, in order not to shift from the place to change the lens, my second shooter can take it and stand up near me.
12. Try not to ask the help of the prime photographer
If you are interested in how to choose WB or how to configure your camera, you can certainly ask your lead photographer, but you can do it when he/she is not busy.
13. Don't waste time of newlyweds with unnecessary poses
When you have a good idea about the photos of the bride and groom, don't hurry to embody it, first consult with the main photographer, so as not to waste the customers' time.
14. Think about time sync cameras
I'm always happy when my second photographer remembers it. At first you will need to synchronize the time of your camera with the camera of the leading photographer because since usually by this time they are already starting.
15. Don't forget about the details
If you notice that the bride's dress is tangled, don't hesitate to help her. Your efforts to correct the minor details will be appreciated not only by newlyweds, but also by the main photographer.
16. Dress code
It will be great if you find out earlier what dress code is planned for the wedding and have it too.
17. Always be ready to help
If you are a second photographer, you have to take very seriously to work, and have a spare camera, cards and batteries. If something happens with the main photographer – you should be ready to replace him/her.
18. Photograph only in RAW
I wouldn't like to mention this, but all you need to remember is to switch the shooting format to RAW, so that the main photographer has more possibilities in photo retouching.
19. Think about downloading RAW files in advance
To ensure that the main photographer does not waste the time to upload photos from your card to the laptop and then onto the disc, you can immediately transfer all the images to the disc and give it to the leading photographer.
20. Don't be too sociable
Even if you are a very friendly person, don't waste your time talking much with guests. But also don't forget to smile to everyone and photograph people if they ask you.
21. Don't show anybody the photos during a photoshoot except the main photographer
In order not to offend the leading photographer, don't show your photos to the newlyweds and guests, even if this is the most incredible photo of the photo session. Remember that you have the associate photographer contract.
22. Don't discuss with others what you didn't like in your second shooter wedding job
Even if you think you deserve to be the main photographer, you don't need to tell everyone about this. Regardless of why you decided to agree to this photography second shooter job, get pleasure from it. Because complaining will look bad.
23. Don't let the main photographer lose time
It is very useful when the second shooter periodically advises which time is now. Thanks to this, the lead photographer will be able to easily accelerate the photoshooting.
24. Don't go away early
In order not to have an unpleasant situation with the customers, stay until the end of the photo session. You can leave early if another prepared person comes in instead of you.
25. Make some photos as a main photographer
Yes, you can take a few photographs as the main photographer, as you directly participated in this photo shoot. This photo can be placed on the site or in social networks.
These are all the tips I wanted to share with you. Write your stories in the comments about working as/with a wedding second shooter.
You are welcome to post your comments.
Post comment via your Facebook account