Blog
How to follow wedding photography trends
Photography has been through many changes over the previous years- it has changed drastically, and shows no sign of slowing down. Thus, it is important to keep to all trends.
Wedding photography trends are a must for any photographer in order to stay relevant in such competitive digital photography market. Photography has been through many changes over the previous years- it has changed drastically, and shows no sign of slowing down. While it is necessary to be unique and authentic in your photography, it is equally necessary to embrace the latest trends in this ever-changing industry. Our wedding photo editing service wants to introduce you to some 2018 wedding photography trends that will definitely satisfy your future clients.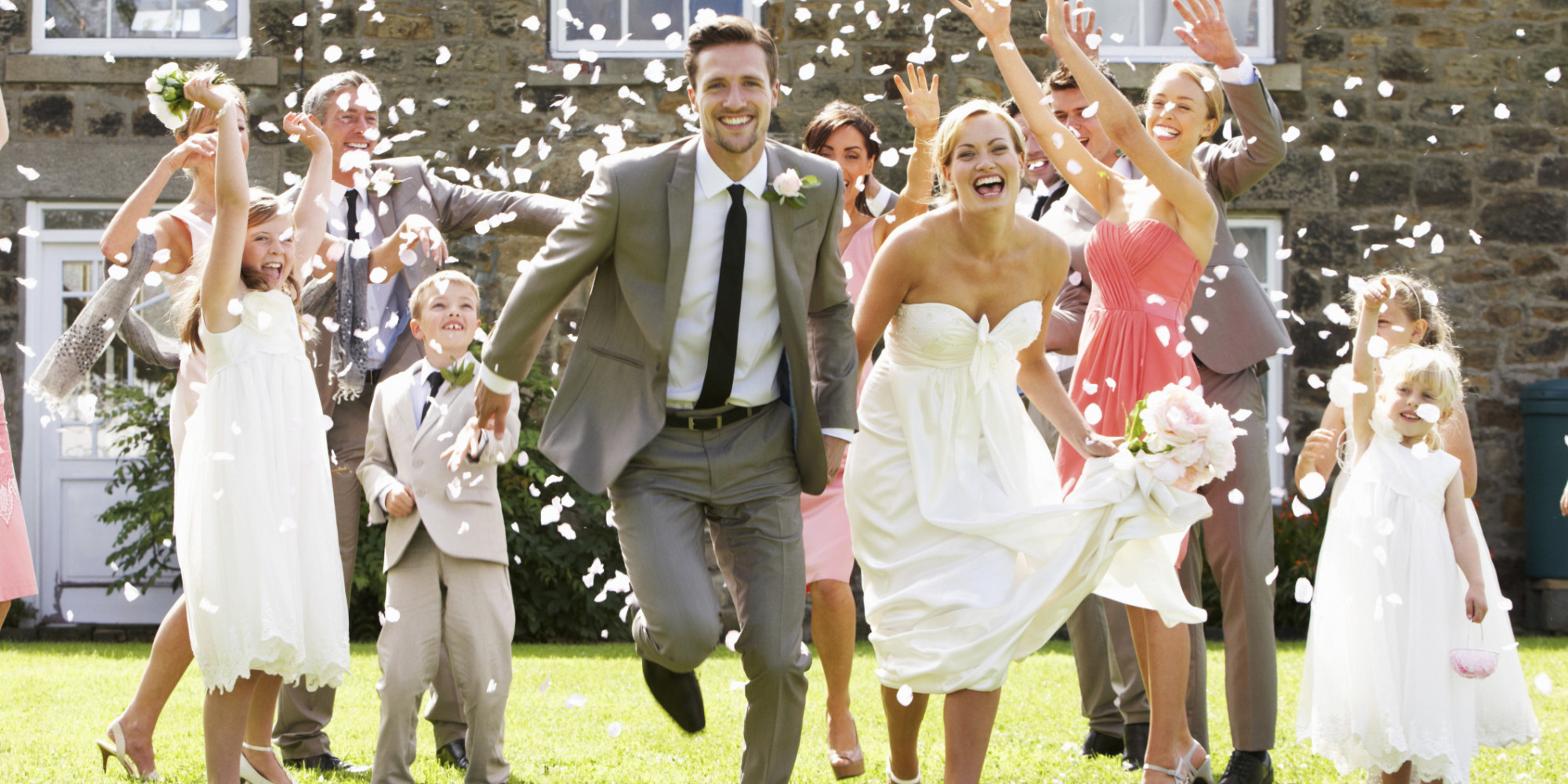 In this article we'll cover wedding photography trends that will be dominating in 2018, as well as wedding photography tips for beginners and latest wedding photography techniques that will get you to the top of this industry.
The list of 2018 wedding photography trends
There is no need to mention how important it's for a photographer to be attentive to the industry's changes. You may be well-acquainted with 2017 wedding photography trends. But as we move further to 2018, get ready for lots of transformations in the wedding photography. Obviously, there are plenty of trends going around. There have been quite a few interesting changes introduced to the photography scene.
We've taken on a responsibility to narrow the list down to 20 trends! Uncover the trends that are driving the industry now.
1. Social platforms
Out of all the 2018 wedding photography trends incorporating social media is, by far, the most popular! Whether you like it or not it plays a crucial role in growing your photography business. Having an Instagram page showcasing modern wedding pictures taken by you can really help to boost the number of your clients. It is a goldmine of opportunity that can improve your business.
Make sure you make the most out of it. Nowadays, couples go as far as creating their own hashtag and encourage their guests to share the pictures of the big day.
2. Drones
Trends in photography industry never cease to amaze! The newest thing is drones! They can capture what another technology is not capable of doing.
The bird's eye perspective and overhead imagery can really give your photography creative edge and help capture weddings in all their glory. The dramatic shots created with a drone are a sure-fire way of luring the clients. In combination with other wedding photography editing trends 2018 it can create breathtaking results.
3. Teasers
It's quite natural that couples want to see their wedding photos as soon as possible, but we all know how time-consuming editing process is!
However, there is something you can do: clients love next day teasers! They give a first sneak peek of photos to clients. It goes without saying that you can charge more for this. This is also one of the most useful wedding photography tips for brides — request teasers! Don't forget that we can always help you out with post processing of your pictures.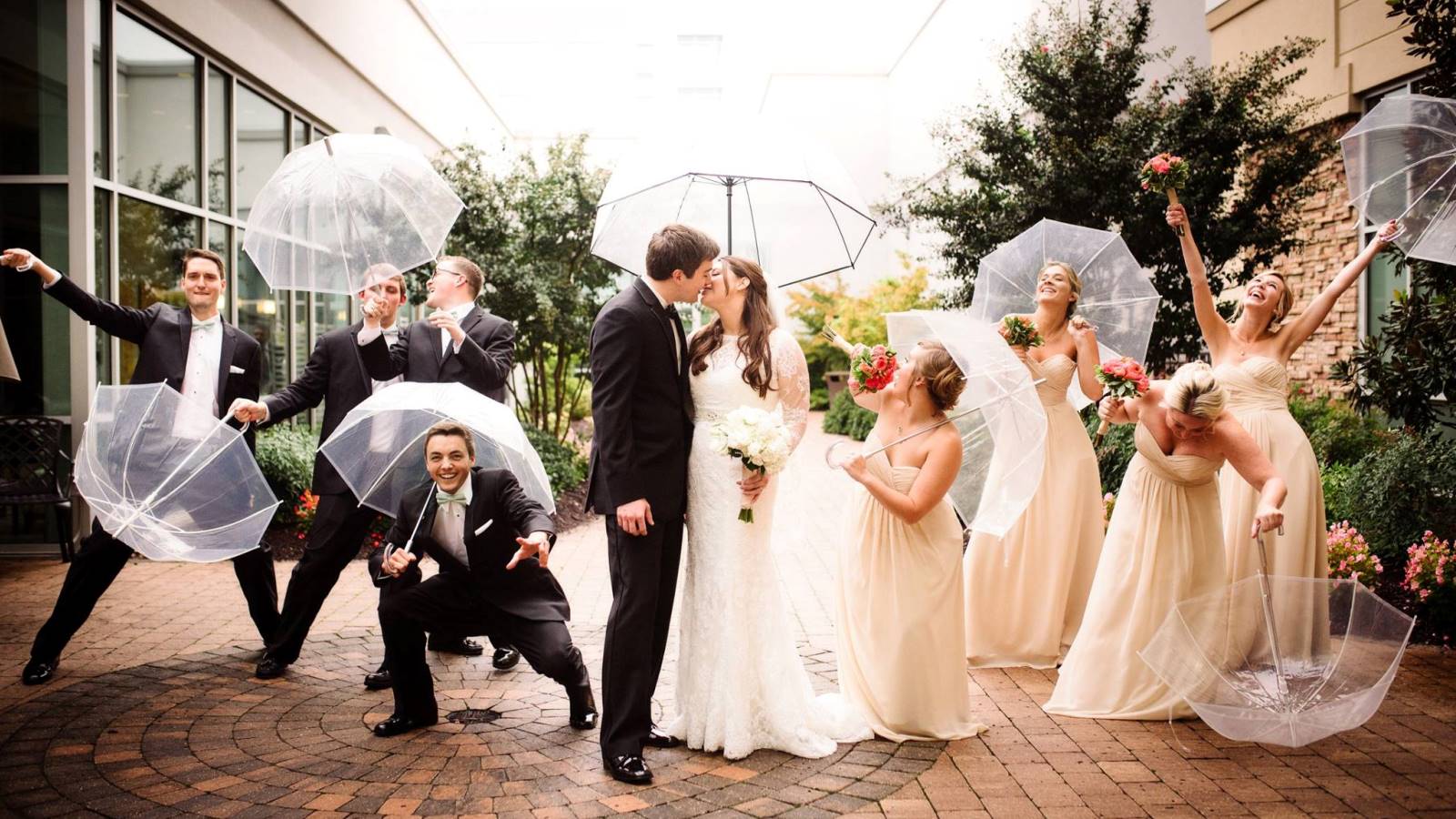 Check out our photo retouch before and after samples to see how we can transform them!
4. Smoke bombs
A large number of couples favor playful weddings over formal. Smoke bombs will complement such weddings perfectly. This is one of the best wedding photography ideas for photographers - they will add life and colorful twist to any picture. Besides, they create a surreal and dreamy backdrop with colorful trails of smoke.
Another advantage is, that they are absolutely safe and very cheap. Imagine how stunning these pictures would like if you take note of wedding photography editing trends 2018.
5. Photojournalism
In the latest trends, we see a greater emphasis on storytelling. Posed shots are out! True, raw emotions are in! Clients don't want their wedding photos to be staged.
They want to look back at real, unrehearsed emotions. That's why, try incorporating a storytelling journalistic aspect. Take pictures of the entire family. This approach offers a candid look at the big day. Keep it in mind, that if it gets overwhelming we can always give you a hand with family photo editing.
6. No wedding albums
There's no need to search for wedding album design samples. Statistics shows that couples do not care about professional wedding albums and do not consider getting them at all. Let's be honest — they are too expensive and are not worth it. That's the reason why a number of clients opts out of having a wedding album. That is totally understandable -with the advent of technology they seem a bit outdated and redundant.
All your clients need is a USB stick with high quality wedding pictures on it. Having digital version of the pictures will keep the pictures intact.
7. First look.
First look photos are truly magical. They capture such intimate, intensely-emotional and special moments. These pictures usually end up to be the clients' favorites, because they are filled with intimate and raw emotions.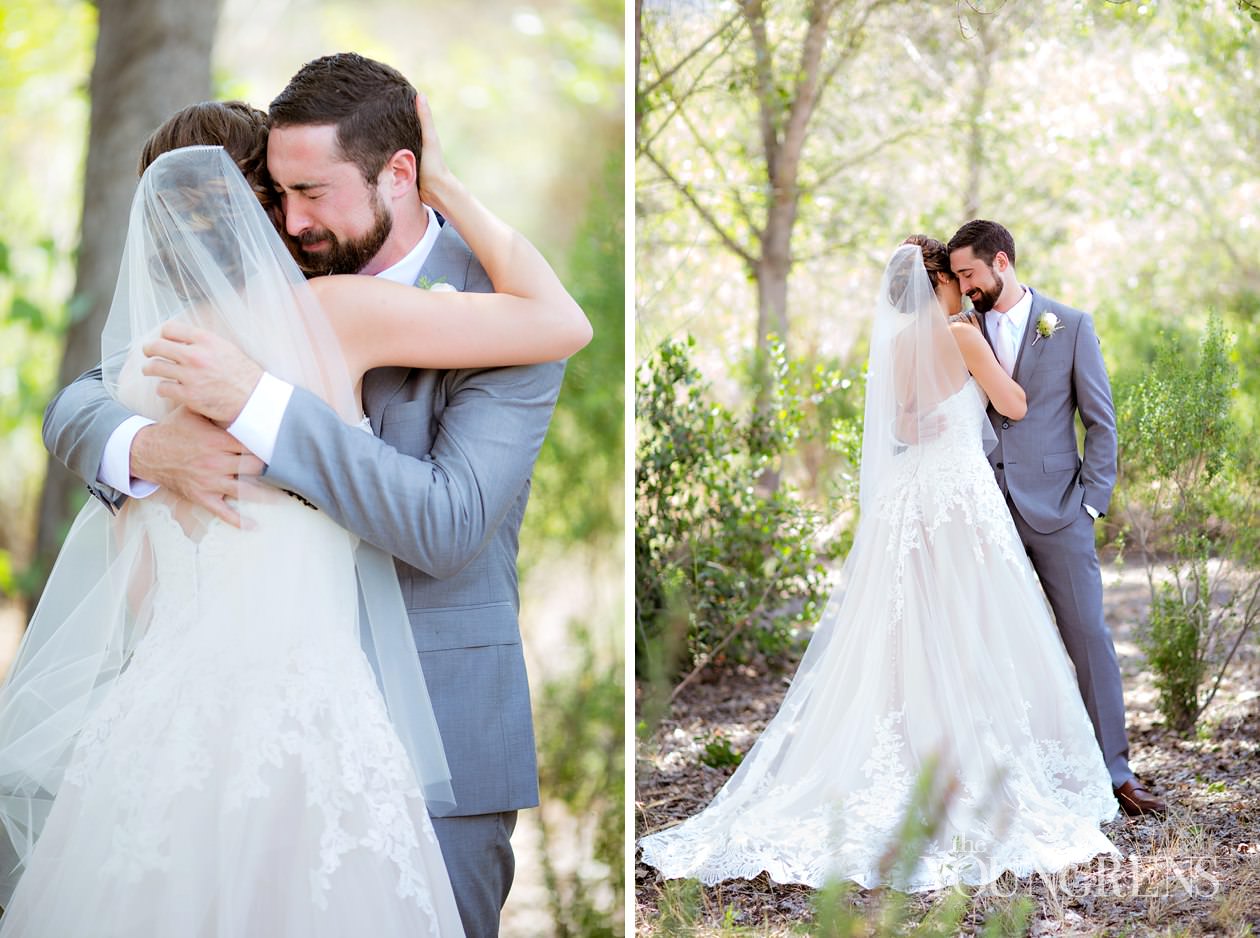 Whether it's father - daughter or bride - groom first look — it's one of the most memorable and emotional moments of any wedding. It's a tradition that is deeply ingrained in modern weddings that it's impossible to imagine it without "first look" part. It's safe to say that such photos will never go out of style.
8. Pre-wedding or day-after photo sessions
Wedding days are very hectic and eventful, which can be extremely overwhelming for couples. They want to calm down and have fun at their wedding day.
That is the reason why we are seeing a spike in pre-wedding and day-after photoshoots, and it's something to take note of. Both are great, if the couples want to have a photoshoot in a location that is different from their wedding venue. Besides, you can use different wedding photography editing styles for every separate location.
9. Cinematic images
One of the latest wedding photography editing trends 2018 is film post processing and it comes as no shock! Clients love it when the pictures look as if they were taken from movies.
It adds romantic feeling to wedding photos. So, if you're looking for wedding photography tips for beginners, here's the one for you - master cinematic editing and you'll have plenty of clients. It can be very challenging, but when you see the results you can really understand why it is so popular.
10. Guidance
Photographers know how to bring out the real magic. It's not surprising that couples ask them for pieces of advice, when it comes to wedding planning.
Some of them just need a bit of guidance and help and photographers become their trusted advisers: they provide wedding photography tips for brides, tell them how to look good in wedding photos. Some photographers can even help with the choice of cake and accessories!
11. Original imagery
The majority of trends boil down to one simple thing: originality! No one wants their wedding to be boring like everyone else's. Brides often ask for concepts that will blow everyone away and make their wedding stand out!
You need to give creative and unique wedding photography tips for brides to make their wedding memorable. The world is bursting with inspiration. However, it comes and goes. So, as a photographer, you should always have a list of fresh ideas.
12. Fun, fun, fun!
Do not get hung up on traditions!
A lot of people concentrate on a formal side of the event so much, they forget to actually enjoy it! Weddings are about celebrating, not following some sort of protocol! Make it weird! Go boldly where no one has gone before! This also belongs to good wedding photography tips for beginners. Experiment with wedding photography editing styles. Stay true to your vision, passion and have fun!
13. Dramatic locations
A key element of a good wedding photo shoot is location. More and more couple prefer multi day photo shoots in different dramatic locations that reflect their personalities well. Some of them are even ready to travel to foreign countries for a photo session. Photographing in dramatic location guarantees that you will have stunning images! If you are currently scouting for a location — check out the article "Destination Wedding Photography — What Is The Best Place To Shoot Wedding" for some inspiration.
14. Mirrorless camera
Sometimes, photographers have a hard time capturing those candid moments and raw emotions, because of how obtrusive their camera seems to be and how reserved and shy guests become when they see it. This problem can ruin wedding pictures! One of the ways of dealing with this problem is purchasing a mirrorless camera. Contrary to popular beliefs, it provides high quality pictures, but it's so small and compact, that you'll blend in with guests and they won't even notice you! As a result you'll get natural, unfiltered emotions.
15. #Selfie
Taking selfies is definitely one of the most common wedding photo trends 2017 and, without doubts, it will become one of the most popular 2018 wedding photography trends. Some couples go as far as setting up the so-called "selfie stations" at their wedding to give their guest a backdrop for pictures. For a photographer this can be a great opportunity to capture some authentic moments. Setting up a photo booth is also a great addition to any wedding!
16. Guests' portraits
Guests are an integral part of any wedding. They put a lot of time, effort and money to be present at the celebration. That is why it's important to make them feel as special as the bride and the groom. Taking guests' portraits is an excellent way to show guests how appreciated they are. You can incorporate current trends in portrait photography, take their portraits separately and then create playful designs, putting together all of them. We would love to make it easier for you in retouching all of these portraits. Check out our photo retouching rates and let us help you!
17. Showcase family photos
It's obvious that the main point of the wedding is bringing together people from different generations to celebrate the love of two people. We all have piles of old photographs stacked somewhere in a cupboard. Proudly displaying family photos or making them a backdrop of a photo shoot will show that a couple respects the history of their families, values their relatives and will continue their tradition. This can be a special touch that makes a wedding unique and beautiful.
18. Stop-motion photo film
Stop-motion photo film is a contemporary way of documenting the important day. This trend is gathering pace. And one of the most important wedding photography tips for beginners is that you should always try to meet your clients' needs. There's always a lot of money in knowing what it is exactly that they want.
Stop-motion photo film is the newest obsession as it's a unique way of preserving special wedding atmosphere. Besides, it's a fun alternative to a standard wedding video.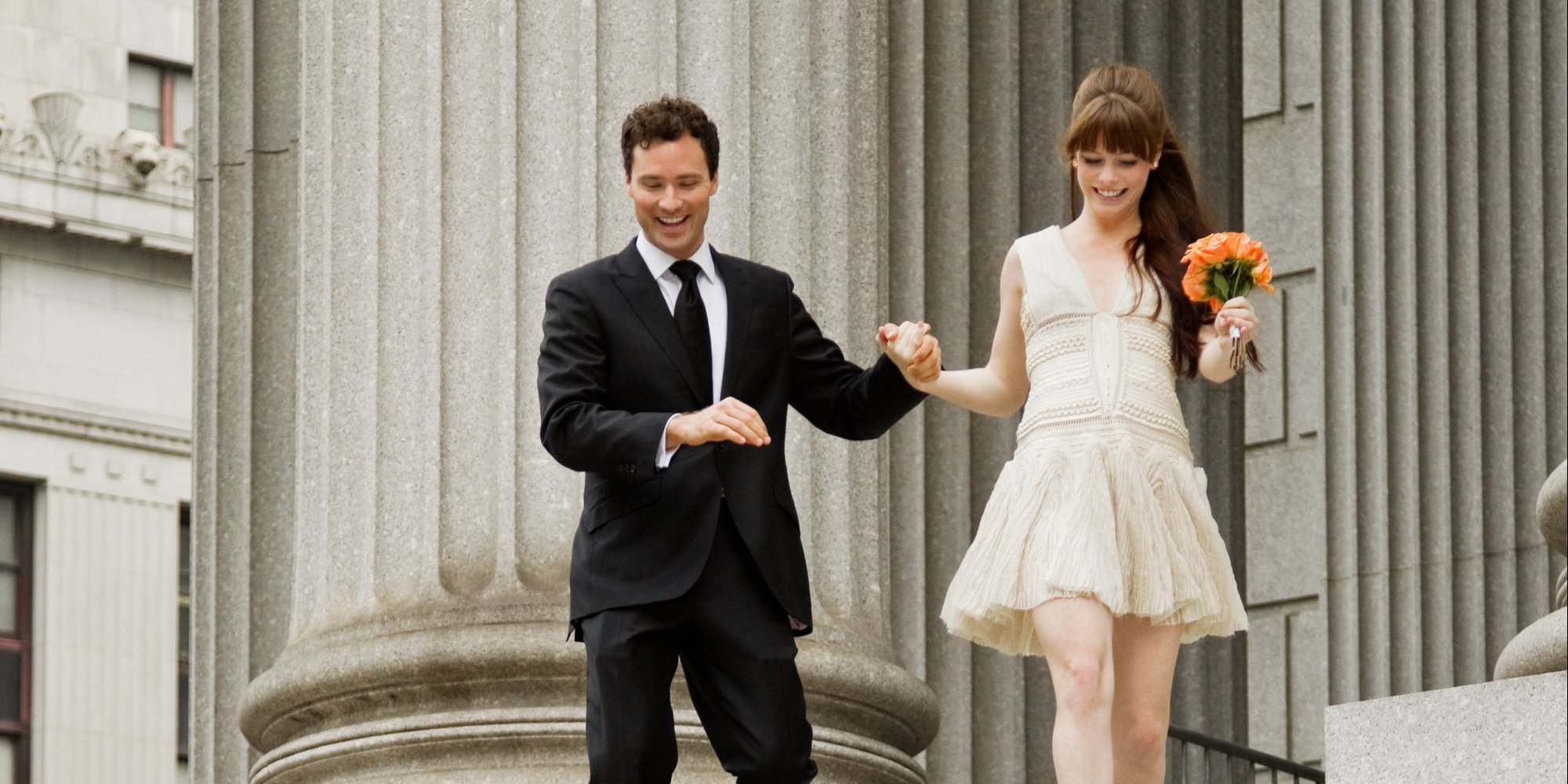 19. Document the proposal
When you are proposing to someone - you want to make sure that everything is just perfect. Therefore, it's not shocking that some grooms hire photographers to capture such a special and meaningful moment. Documenting the proposal can be a great addition to the wedding photo shoot. You can find more detailed information on this topic in the article "Love-story making or how to take photos for marriage proposal?"
20. Backlit photos
A lot of brides gravitate towards this style of photography. They just can't get enough of it! This type of pictures are always radiant, timeless and flooded with natural light. Your photography will come alive with such a romantic look. However, to achieve such a look you have to photograph during either sunrise or sunset. If you are interested in this technique — there's a very useful article on this topic "How to shoot with a backlight? Useful hints for the photographer".
Who says you have to process your photos by yourself? Your only obligation before your clients is to provide high quality photographs and that's it. Leave the rest to professional wedding photography post processing services! We are always informed about current trends in wedding photography, the most recent tendencies in wedding photography editing styles, and will enhance your pictures in no time!
You are welcome to post your comments.
Post comment via your Facebook account