Blog
Winter Wedding Style 2016-2017
From color palettes to centerpieces to cakes, get tons of inspiration for a winter wedding 2016-2017.
While there is fairy winter outside, everybody stay at home and enjoy the rest. The photographers don't idle, but do their work. It is the season to create. Winter is a very beautiful time of the year and time to take breathtaking shots. The winter photography may be challenging, but it gives photographers the chance to take unique photos. Especially magnificent can be winter wedding photos. Winter wedding makes you believe in magic. Winter wedding become more popular nowadays due to many reasons. The weightiest is the romantic time and great wedding photos. The sunlight works in your favor and the snowfall makes photos gorgeous. To know more about winter wedding photography we would like to present your attention the best wedding photographers and their works, list of tips and poses for winter shooting, describe modern trends in weddings and the way to edit your shots.
Famous wedding photographers and their best works.
If you are still thinking that the winter weather ruin your shots, you will change your mind, after seeing these photos of world's photographers. You will see haw snowflakes, snow-dusted trees, white landscapes and others winter details make the shots breathtaking. So, enjoy the short stories of the photographers and see their best works.
1. Ben Christman
Ben Christman is one of the most creative and susceptible to the moment photographer. The Wedding Photojournalist Association considers him as the top wedding photographer in the world. There is something magic in their photos. He creates masterpieces that celebrate your life, makes your parents proud and your friends jealous. Photos are taken in different parts of the world. It is no matter if it is an exotic beach or your parent's backyard. His winter wedding photos are amazing and take special place. He shots the couple in unity with nature: snowflakes, snowy mountains or forest, winter night and city.
Source: http://www.chrismanstudios.com/
2. Benj Haisch
Benj thinks marriage is awesome and it is an adventure. He is fond of photography, weddings and outdoors. He connects these three thing and enjoys his work. Benj is not the one who takes photos for Instagram, magazines or awards, his aim to document the love of two people and that feeling. He takes great winter wedding photos as well as the photos of any other season. The seasons are changed, when the love stays. His winter wedding photos capture the sparkles and emotions between couple and this tender feeling.
Source: http://www.benjhaisch.com/
3. Jacob Patrick Poehls(JPP)
The photograph gives Jacob an opportunity to see new places and new people. It led him to love his life. He doesn't create artificial environments or emotions and recommend to be yourself. He has three approaches how to make the photography truly special: observing the surroundings, feeling the moment and seeing the light. He believes the unexpected will happen and it is your real life. Jacob's winter wedding photographs are full of try emotions. Some photos are in black-and-white color to reproduce them sharply. Spontaneity, connection, bliss are the words to describe his works.
Source: http://www.jppstudios.com/
4. Jason and Gina Photographers
They are sun-loving photographers who see the free, vibrant, and natural elegance of active brides. Their aim is to shoot outdoor weddings. Our world is huge and there are many unique perspectives. They find approach to every couple and take splendid photos. Their winter wedding shots reproduce intimacy and secrecy between two people. Taking a run on the morning of your wedding is a perfect beginning of the day.
Source: http://www.jason-gina.com/
5. Clane Gessel
Clane's passion is wedding photography. He has been dealing with this from school. He always set up the work with understanding that the wedding is a once-in-lifetime experience and he has to do his job right. The wedding should be remembered and celebrated on the high level. His task to reproduce these moments. He sets the standard of wedding photography by combining the very best in creative wedding photography with the highest level of service. His winter wedding photos are magnificent. The night and snowfall give something magnificent and secret to the shot.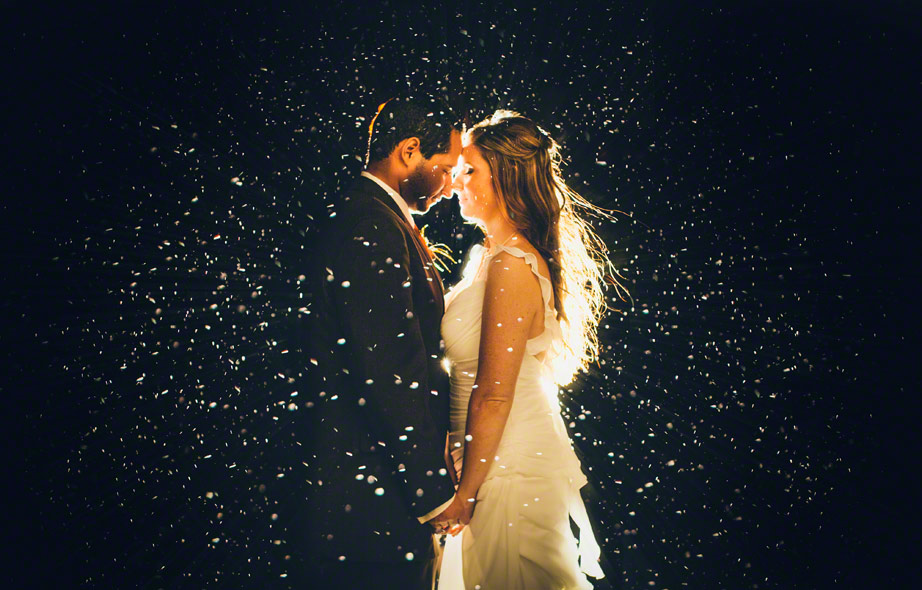 Source: http://www.clanegessel.com/
Basic tips for winter shooting.
To take eye-candy shots the photographers go through long way and difficulties. You should do many things before shooting. So, we prepare for value tips for taking winter wedding photographs. They help you to make your shots unique and festive.
1. Plan in advance.
Find perfect winter wedding venue. It must has great light, big windows and with room for group shots. In winter it becomes dark earlier, so care about good-quality lightning. To take shot with natural light, you should find time in the morning. It is the best time for shooting in winter. Outdoor shooting is better and photos will be colorful. You can use reflector and tripod. Don't use the camera flash if it isn't needed.
Source: http://www.bridalguide.com/
2. Get cozy.
Prepare for bad weather. It can be heavy snowfall or sometimes rain. Take blankets and umbrellas with you. With these things, the photos will be great. It makes shot unusual. There is something romantic about images that show a bride and groom keeping warm and cozy with one they love.
3. Take group photo.
The wedding is the holiday to get together with your relatives. It is special time for everybody, especially for the couple. Before shooting take into consideration height and width of your frame and position the family to fill the frame. Range the guests before shooting. Make sure that everybody is in proper place. Take trial shot to make sure of rightness. Put the bride and bridegroom in central traditionally and make the poses unusual. Care about the best wedding background, you may read our previous post about How to choose a background for a wedding.
4. Zoom in for details.
Details, which create the atmosphere of this holiday, are other things for shooting. They are the spirit of the Wedding. The winter wedding details can be stylish, bright and create special atmosphere. For this day, what strikes our fancy could be bride's bouquet, festive table and candles. We recommend you to prepare the best lens for a wedding to reproduce these finest details of decoration.
5. Choose the colors.
It is white season, so use bright, clean, snowy backdrop, which you can get only in winter. The wedding photos look great also in black-and-white color. It is suitable when you want to capture landscape or stark view. In addition, the emotions are reproduced sharply through black-and-white color.
We mentioned the most important tips for winter wedding photography, but one more is left. Popes play a great role during taking photos. The poses, which accentuate the romantic nature of weddings. We prepare for you these gorgeous examples of poses, which make your shooting easier and you clients satisfied.
1. Bride and groom getting ready
Capture the preparing of bride and groom for the ceremony. Shot every detail from the make-up artist's tools to the bow-tie. Take a shot of dressing the bride, her white dress, shoes and jewelry. Shot how the bride seats in the car and her on leaving.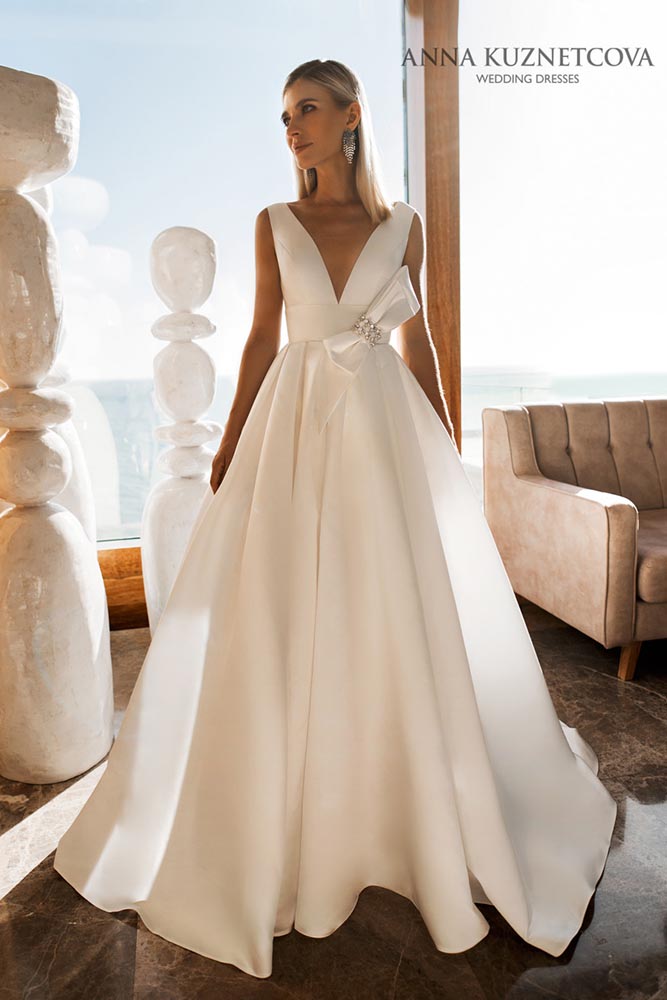 2. The wedding ceremony.
Here you imagination can blossom. Use various pores. The most amazing poses include first passion kiss, bride and her father, groom and bride facing each other, groom seeing bride coming down the aisle, family members emotions, bride and groom exiting.
3. Bride, groom and snowfall.
Here you can use traditional poses, or make them unique. Shooting from back is a great opportunity. Make some fun. Groom holds the bride or whirl. Capture the couple from a distance with open space in a background. The groom may embrace the bride from the back. Keep the groom and bride on distance and focus on the bride. These poses are romantic and cute.
4. Family photography
Don't forget about parents and close relatives. To picture them is very important and the poses can be various. Don't think that it is boring. Capture at first groom's parents, siblings, grandparents separately, and then the bride's relatives as well. Put bride or groom in the middle. To make the photo funny, they can jump at the same time or make faces.
Source: http://www.lavimage.com/
5. Ideas for the bridal party.
Pay attention to friends and family of bride and groom. You can make awesome pictures with them. Capture them, when they dance or participate in contest. Take jovial and true emotions. Then you can arrange them and give the indication how to put those hands, legs and heads. Here engage your imagination.
6. Wedding reception photography.
Here you can take candid shots. The formals are behind. You must capture cake cutting, first dance of couple, reception details, dance of dad and daughter, special people on the dance floor, the grand departure and their exit vehicle.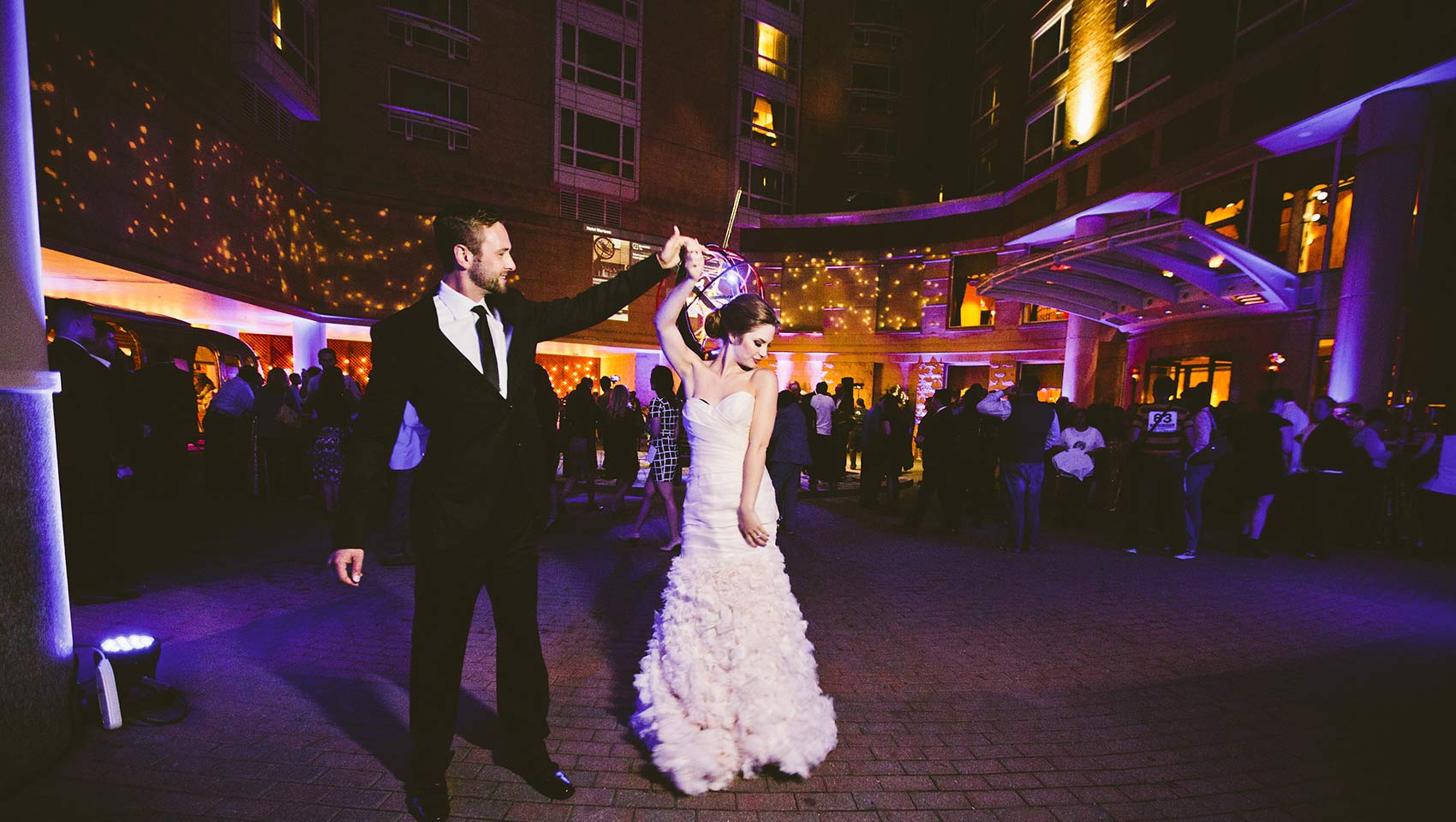 We described the most significant ideas of poses and arrangements of wedding photographs. The wedding photography develops every day and will develop in future. The photographers create new visions of wedding photography. They have many sources for inspiration. One of the main source are the trends in photography. The photographer keep an eye on fashion and they are in the loop of last trends. So we would like to show you the hot winter wedding trends. This winter is associated with unexpected elements and elegant details. Say "goodbye" to bright summer wedding trends and say "hello" to rich winter themes. Take a look.
1. Wedding color.
The main colors are white and ivory. There should be green contrast. It looks great and exquisite, if the colors are combined with natural details. Lush greenery decoration, mercury glass with gold leaf will look glamorous.
2. Fertive cake
Wedding desserts continue to vary from donuts to mini cookies. The couples not always prefer wedding cake. When you choose the wedding cake, clean lines and low-key design with fresh evergreen branches is the best decoration of the cake. Choose three-ring cake with floral accents, you will be in trend.
3. Party decoration.
Cute spaces extenuated with fabric. The season for layering is exactly winter.. Tables with soften hard lines, which create intimate atmosphere, is a good choice. The head table for bridal party should be in the middle near the wall.
4. Bride's bouquet.
Non-floral elements and greenery. Ivory or white flowers with green accent are hot idea. Roses and ranunculus rule the winter florals for their versatility.
5. Invitation.
Nature-inspired design and eclectic calligraphy. Nature is the significant inspiration of wedding invitation this winter. In addition, invitation of watercolor accents are a hot spot. You can also add personalized style by adding picture, stamps.
6. Bride's dress.
The shimmer and shine dress is in trend, as the winter the time of sparkles. Metallic and neutral hues like champagne are in trend. These colors are unique, and are suitable for every skin color. Bride's nails will move from a classic French tip and light pink to the same rich colors seen in their florals.
7. Hairstyle.
Braids will be popular this winter. Braiding is the aspect you should fix upon, either you want your hair pulled up or let then down. Add accessories: crown with floral elements or headband. The colors of accessories should suit to make-up.
We mentioned all important and hottest trends in winter wedding photography. Wedding photography is developing and in few day, you can find new ideas. Our tips will help you to improve your photography skills and make your photos unique. We also tell you how to edit you shots to reach perfect result. We offer you wedding editing services. An advance edit is the main skill of our professional photographers and editors. We recommend using photo retouching services http://fixthephoto.com/ provides high-quality online photo retouching services from color correction service to digital sketching and from family photo retouching to damaged photo restoration. Our wedding photo editing firm has an reliable wedding photo editing prices. We work until you're satisfied.
You are welcome to post your comments.
Post comment via your Facebook account