Blog
Beach Wedding Photography Ideas
In this article, we will describe some useful beach wedding photography tips which will definitely help you to turn your shots into real masterpieces. Be sure that having used this guidelines, your wedding photo session will be just awesome.
For sure every girl has a deeply hidden dream of having a marvelous wedding ceremony with a photo shooting of incredible beauty. Women tend to believe that their wedding is the happiest day in their lives. And for this reason they are ready to spend numerous tiring hours, great amounts of energy and money in order to make that day special. But, after such time-taking work, what stays with us after the ceremony is already over? Right, these are her wedding photos.
So, nowadays women are eager to choose unusual locations, which can underline the fresh wedding ideas. But, classical variants will never go out of style. Can you simply imagine something more breathtaking than wedding photos somewhere on the golden beach? We believe it is impossible. And in this article, we will describe some useful ideas which will definitely help you to turn your wedding shots into real masterpieces. Be sure that having used these beach wedding photography ideas, your wedding photo session will be just awesome.
Beach wedding photography tips
1. Perfect Silhouettes
What can be more romantic than a silhouette of two people who are in love with each other? Just imagine a marvelous golden sunset and two dark beautiful figures that hold each other close.
Although on shots of this kind we cannot see happy eyes or bright smiles, these kinds of photos are some of the most popular ones. They can express the idea of a true love and deep emotion of tenderness and passion with the help of body language alone. And that is considered to be the most powerful magic of all.
2. Shot during golden hours
What can be more romantic than a breathtaking sunset that makes a beach look as if it was make of gold. Here the main hero is, for sure, nature. The pleasant thing is that you need not to do anything. Just smile and everything will be done because of you. At the moment of making such photos you become a part of outstanding nature. Its beauty speaks instead of your happy eyes about your love. On a photo, it looks quite incredible. But here you should not forget about editing beach photos in Photoshop because of bad light. You can view our retouching portfolio examples to see how it should be.
3. Footprints
It is obvious that sand makes lovely footprints as someone walks. So, the great idea will be to put that person at one end of your image and start a photo with the footprints. Although from the first point this photo may seem to be quite simple, in reality pictures like this look rather impressive. Remember, that sometimes simple things are more beautiful than over detailed photos.
4. Bouquet forward
This idea of photos is rather widely used not only during wedding photo sessions on the beach, but also when shooting on various locations.
But only with a combination of golden sand and calm sea, along with some beautiful flowers are you able to speak about your love. Especially if in the background you will be shot kissing. Remember that classical variation definitely will not be a flop.
5. Air balloons` fairytale
If you are sick and tired of standard wedding photos, then shots with a colorful air balloon are a definite must for you. This is the best choice of all beach photography poses. They are able to shows real emotions of excitement. The reason is that balloons are associated with happiness for every person. There is no exception. Moreover, photos like that are, as a rule, done in motion. That is one more reason why these pictures are so widely-used and popular. They provide us with a great combination of brightness, movement and the emotion of breathtaking freedom.
6. If you are happy – than jump
There are so many variants of so-called "jumping wedding photos" that it is extremely hard to describe all of them. Here we may speak about only bride and groom photos or group shots with all guests. These kinds of shots are attractive due to their dynamics and ability to express the sense of complete freedom and unstoppable happiness. In addition to this, while jumping it is extremely hard and sometimes almost impossible to control our facial expressions. That is why after seeing the final result you will definitely laugh. And as a rule, such kinds of shots are beautiful subjects of proudness.
7. My cool bridesmaids
This is also considered to be a quite wide-spread idea for wedding photo session. But still do not be quick for rejecting these kinds of shots.
Be sure that with even a little transformation and creativity you will be able to get final wedding photos of incredible beauty. The only thing you will need to do is to smile sincerely and think about fresh and creative poses in order to underline that a bride is the most important person in every photo. For example, a bride may just hug her bridesmaids.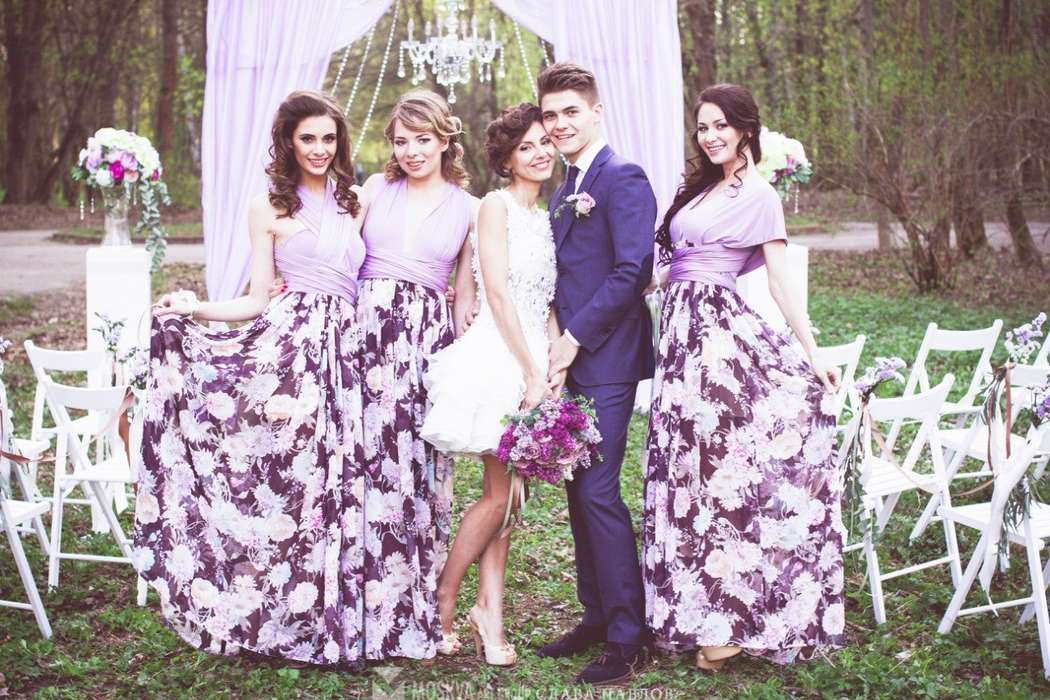 Remember, that photos with the best beach photography poses look more impressive if all bridesmaids are wearing the same dress. Thus, on a shot is it quite obvious that a bride is the most bright and important woman during the wedding day.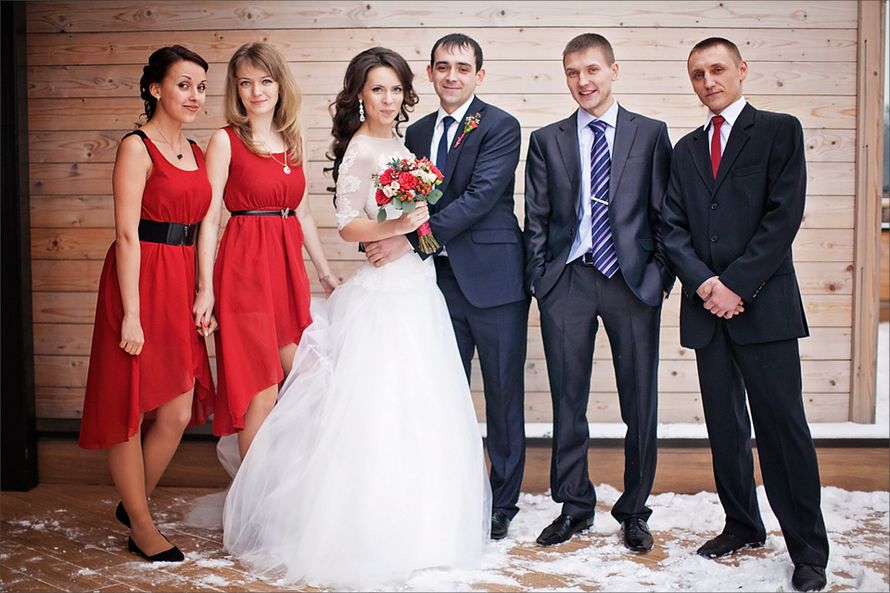 8. Inscriptions in the sand
This kind of photos can satisfy every couple that is eager to have outstanding photo shooting. It opens a lot of ways for our creativity, as you may write on the sand everything that comes to your head, starting from the wedding date or "I love you" and finishing with most unbelievable inscriptions, such as " Help me" or even "SOS." Here, the sky is the limit for your imagination. Also we recommend to try these tips while shooting engagement - Wedding photography: 10 helpful tips to shoot an engagement.
Editing beach photos in Photoshop
If you are looking for a reliable and professional photo retouching company for beach photo editing, our editing team will be a brilliant choice for you. We are proud of more than 10 years excellent experience of digital image improving. That is the reason we are definitely the best ones to trust to retouch your wedding photos. We understand how valuable wedding photos are for every just-married couple. We realize that this occasion happens only once, and that is why every person wants to be offered as high-quality shot enhancement services as possible.
In addition to this, if you are interested about photo editing prices and wedding services done by our professional team, you will find all necessary information on our website.
Our wedding photo editing service is extremely proud of more than 5,000 satisfied clients that have become our permanent customers. That is so because we offer image editing services in various photo-making spheres such as portrait retouching, family shot editing, baby photo improving, etc. But still, wedding retouching is considered the most difficult one due to a wide range of editing techniques used in order to improve every wedding shot.
Here, appearance improving options such as skin smoothing, blemish or wrinkle removal, red eyes retouching, teeth whitening and so on are used. Be sure that after implying all these technique every couple will look outstanding. Moreover, other retouching options, such as photo editing color correction, background retouching, and removing unnecessary items are also widely used in order to achieve the desired result. You can try our beach photo editing for your wedding photo sessions.
In addition to this, there is a wide range of articles that will be extremely useful for you. If you are interested in various poses for portrait photo shooting that will help to achieve great results, you may read the article entitled Portrait Photo Shooting: The Basic Rules About Posing a Model. The pieces of advice described there will become a helping hand not only during taking portraits, but also during family photo shooting or wedding photo session. Hope, you like our beach wedding photography tips listed in this post.
Learn more about our portrait retouching service.
You are welcome to post your comments.
Post comment via your Facebook account