Blog
The best wedding boudoir photo shoot ideas - How to surprise a husband
In this article you will learn about new trends in pre-wedding photo shoot, about how to surprise the groom and perhaps to shock the relatives.
Do you know the best bridal boudoir photography ideas? In this article you will learn about new trends in pre-wedding photo shoot, about how to surprise the groom and perhaps to shock the relatives. We will tell you about the best boudoir photo poses. But first I want to ask you what boudoir photography is?
What is boudoir photography?
The word "boudoir" is French origin, which indicates the room (bedroom, closet) that belongs to a woman. This term was originated in the 18th century.
Portrait in the genre of boudoir is a woman posing in the frame, partly clothed or in lingerie.
The goal of the photographer in a photo shoot in the style of boudoir is the creation of the enormous flawless female image, but not reaching impropriety and cynicism. The portrait needs to be attractive, seductive, but not vulgar. It needs to be a little erotic, but not vulgar. It's not easy to do; so many photographers opt for "naked" shots.
You need to pay attention to some important aspects during a photo shoot in a boudoir style. We give you some boudoir photo shoot tips.
What photographer do you need to choose a man or a woman? The gender of the photographer is not unimportant; even it has the main (primary) role. A female photographer is better able to comprehend and understand your customer-the woman. With this photographer it is always easier and freer to relax. Many other issues there is the possibility of action without constraint: dressing up when the photographer, a consultation about acne in intimate places and etc. But the main point is that most of the grooms, husbands are much calmer react to immodest photo shoot, which is held by the woman.
Male photographer is much better versed and understands how to create the right image that would attract men and is perfectly versed in the "female" problem. If the purpose of photography – gift to the beloved or the creation of an effective portfolio on a Dating site, the man will be a great option. But all thoughts about that "his favorite woman" half-naked, posed in front of another man smiling at the camera, has deprived of peace and of a sound mind strong half of mankind.
"Portrait sensuality" is possible only at close cooperation of model and photographer. It is two sided. In the case that at the preliminary interview, the photographer never looked in your eyes, it is better to abandon him. During the photo shoot, you should feel the person, not the object.
What do you need to have with during pre-wedding boudoir photography?
1. A man's shirt. A woman wearing a man's shirt looks great, just feminine.
2. Accessories. The beads look beautiful in the photos. They can be not very expensive and precious. This question should first be negotiated with the photographer. The main purpose of jewelry is to accentuate femininity, but in any case, do not show the security and prosperity of the model.
3. Shoes. It should be quite a lot, in order to emphasize the charm and beauty of the feet.
4. Lightweight and comfortable Bathrobe. Before conducting boudoir photo shoot, you need to disappear the marks on the body from the one you just removed skirts or other things. To address this question, we need to change into a soft Bathrobe, which will help to get rid of temporary flaws.
5. Underwear. It should be a lot to have a choice. Erroneous is the opinion, that the melting must "repeat" (color, style) bra.
And now there is more detailed about wedding boudoir photography.
What is pre wedding boudoir photography?
Wedding photo shoot in the style of "Boudoir" is popular among brides. Take the new trends in boudoir bridal photography to show the groom how much lucky he is.
Boudoir photography is incredibly sensual, sexy and very intimate. It is seductive clothes, sweet smells, soft lighting. The main idea is to create provocatively beautiful wedding photos just for him.
Pre-wedding boudoir photography is carried out for a few days before the celebration and is presented to the groom as a gift. We also are glad to give you some boudoir photo shoot tips.
Usually, the bride chooses beautiful lingerie. Accessories – veil, garter, stockings, bouquet, jewelry, shoes, fur.
You can take pictures in skimpy clothes, choosing "sexy".
Useful are jeans and short skirt, things your beloved t-shirt, shirt, sweater.
Boudoir photo shoot ideas:
For the realization of dreams of the groom take a photo in the little mermaid costume, nurse or housekeeper.
Option for the brave – try to take photos in the style of "Nude" depicting the beauty of the naked body. You are only in a Bridal veil and a diamond necklace.
Photos in the style of "Nude"
It's a more candid view wedding pictures and is fairly new in the industry of wedding fashion. It involves a fully Nude (perhaps some wedding accessories to style).
The bride could prepare such nu-gift, organizing a photo shoot a secret from her fiancé, then to surprise and please. On the other hand, the couple can make a joint photo shoot. Beautiful, sexy, easy...
The main thing is that the pictures in the style of "nude" are looked not gone, but beautiful, like a real work of art. Correct shadows, light and camera angle...
And this is directly and only depends on the photographer, whom you will hire to shoot your wedding portfolio. He should have a good experience in working in this style.
Boudoir photographing of pregnant women is also very popular. When you find the right accessories, and light the scene, in the "interesting" position, you can look very attractive.
Location bridal boudoir photography ideas
These photos suggest a certain place, the style and design. Bedroom, living room, wardrobe in home, Studio, hotel...
Who is the best photographer for pre-wedding boudoir photography?
Shooting should be a photographer tactful and recognize the line between sexuality and vulgarity. His goal is to create an atmosphere where you will feel comfortable. The bride also should not be too flirting, all should be the measure.
Most often brides choose a photographer woman. It is the presence of women liberating. On the other hand, photographs in the style of "boudoir" are perfectly able men.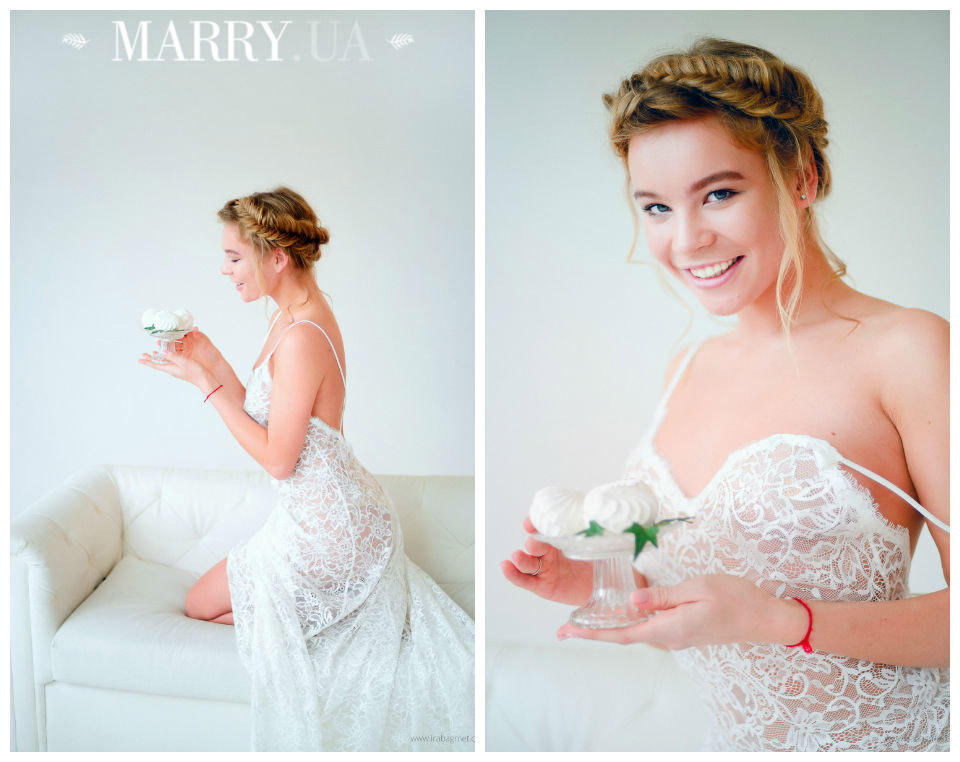 Appearance
Obstacle may be dissatisfaction with the girls figure. No need to worry, a professional will be able to take pictures on which you appear. And Photoshop can always come to the rescue.
If you are sure that the groom does not like idea with an unfamiliar photographer, you can offer him to take pictures himself. The original photo shoot will bring to your romantic relationship a little bit of play and flirting.
Boudoir photo shoot tips:
A photo shoot is an interesting, exciting process. I never tire of repeating that on the set, always working at least two people: the photographer and his model, and thus how you prepare for the photo shoot very much depends on the success of the enterprise. So, when preparing for a photo shoot should pay attention to the highlights: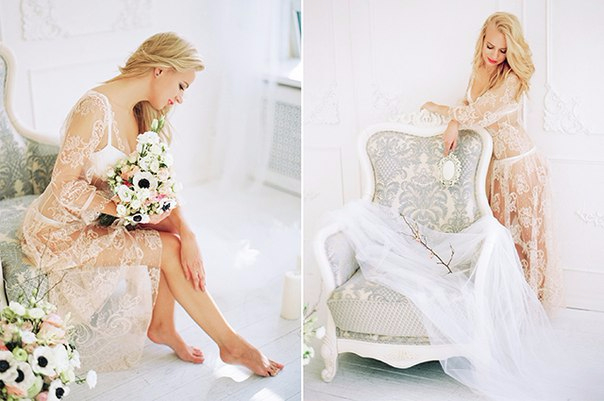 1. Makeup for photo session
Modern professional digital cameras allow you to capture the smallest details. This means that will be noticeable the slightest roughness of the skin. Therefore, the question of the makeup should be approached very seriously. Of course you can always rely on wedding photography post processing services (e.g. Photoshop), but first, the professional post-processing of each image is quite expensive (for the quality processing of one picture takes at least 40 minutes), and secondly, the result of a typical photo shoot is usually from 100 to 250 shots, and among them may be very much successful. So as not to spoil the impression of the subsequent inability to show friends not 5-10 and 50-100 photos because of a suddenly developed pimples and avoid additional costs for retouching, it is better to use services of professional make-up artist — in the end it will result in budget savings.
If you decided to deal your makeup by yourself or with a friend, follow these simple rules:
The main problem that becomes visible in the photos — Shine face. With lighting equipment in the Studio quickly becomes hot. In addition, photo posing often requires physical effort, and such pressure skin cope rare. Finished photos Shine face looks very ugly, and its deletion when retouching requires professional skills. So take care of your skin beforehand-preferably a few days before the photo shoot to begin to use tools to combat oily Shine — matting tools have virtually all manufacturers of means on care of face skin.
Doing makeup for a photo shoot for smoothing irregularities and conceal the luster of the face, use foundation or powder. Oil blotting sheets, with a "magical" effect, in terms of the Studio, unfortunately, not effective enough — the Shine comes back quickly. Only use a concealer or powder, the tone which matches the tone of the neck and shoulders. Pay special attention to the skin around the eyes — "bruises" under eyes on the finished photos useless. In the struggle with them will help corrective pencil, powder, and a full nine hours of sleep the night before shooting.
For lips, we recommend to use resistant lipstick or gloss — as practice shows, in terms of photography lipstick it's amazing how quickly "eaten up".
The rest of you are already familiar from the beauticians. By the way, about the makeup: if you do a makeover before joining the Studio, be sure to take all the used materials it is often necessary to correct makeup during shooting.
2. Clothing and shoes for the photo shoot
Do not be lazy — get out of the wardrobe, half wardrobe and spend two or three hours in front of a mirror, selecting the perfect options.
For the photo shoot is to choose at least 3-4 different outfits (preferably maximally different from each other). For example: evening dress, strict (office) suit, beach (summer) outfit, swimsuit, casual (jeans shirt). Choose only those outfits that suit you, even if it is "something normal". Pay attention to how clothing sits — the dress is not figure-severely limiting the number of angles that can be shot, can make the job of the photographer and will keep you in unnecessary suspense, which together reduce the overall quality of photos.
Carefully consider the selection of shoes: high heel shoes — a mandatory attribute of any session. Even if you jeans or swimsuit, high heel will be appropriate. In addition to the visual elongation of the feet, heels make your posture more aristocratic, and the ass and thighs more toned and feminine.
Put a fully matched outfit and wear shoes then look the mirror another 15 minutes — perhaps it's time you to realize that it's "your" outfit. Better if it happens at home, not in Studio. More effective it is to take 3-4 ready-made clothing. Recommend to take photo Studio half rack with the phrase "they will understand": in the end a third of the time allotted for the shoot, you risk to spend trying on and matching outfits. It is desirable to represent accurately, how many and what outfits you are going to wear, but if you find it difficult to make a choice between the two blouses and one skirt — take both.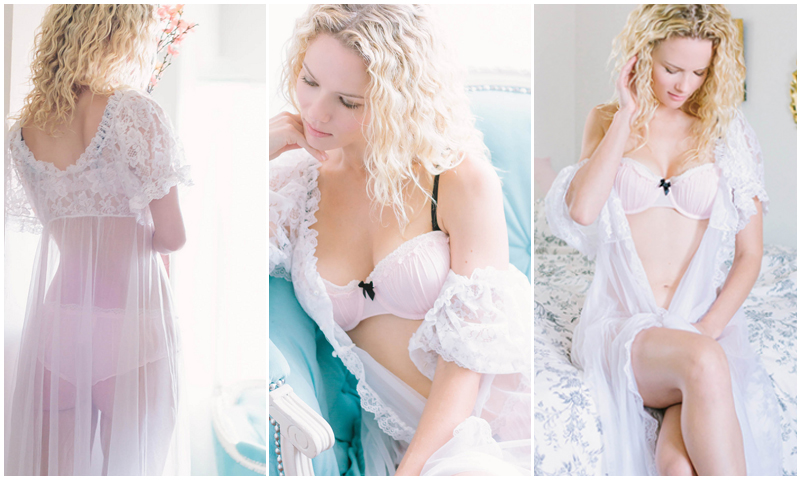 Separate conversation — tights. The legs and especially the knees are usually the perfect girls 13-16 years — they have to worry about and should not be. And professional light and Studio flash equipment for our "perfect" feet very imperfect knees or "orange peel", small bruises or irritation of the skin. Then to not be excruciatingly painful, take pantyhose — thin (less than 20 dens), beige or light tan color, with a minimal amount of lucre. There is no need for specialized, as a rule, quite familiar "normal" tights. But there is an exception to this rule: I do not recommend wearing tights when your way involves open hands — tights will be very discordant with the General appearance, and in this case it is better to rely on photo editing.
Carefully consider choice of underwear — it must be solid colors. When shooting you have to move a lot, so the options "I will correct, and will be quietly" we need to eliminate immediately. Lovely frames often spoil not only bra or panties, unsuccessfully jumped out of the clothes, but strip away these clothes, noticeable under clothing. As strange as it may sound, it is better to just remove the clothes from the clothing in general, than later be upset because of this "stuff". This is especially true of things such as shooting in low-waist jeans.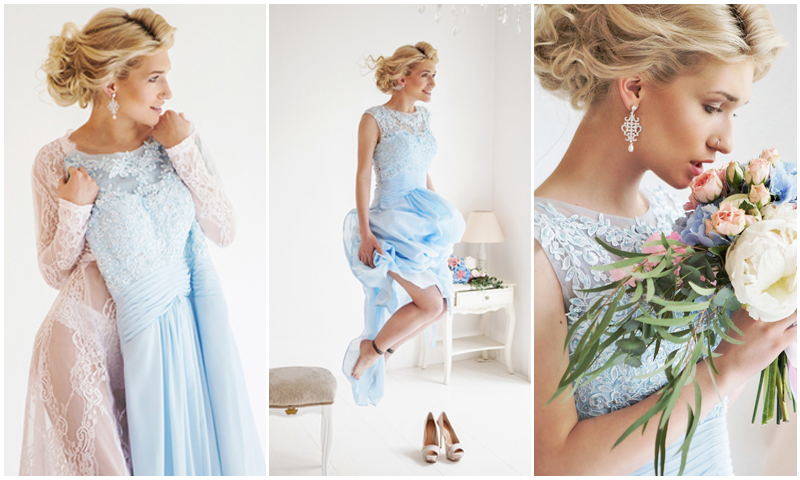 3. A little about the body
Not sure how to prepare for shooting the body: the armpits and the feet should be clean-shaven. Also do not forget that the Studio will be hot and will have to move a lot, so if you have problems with sweating use antiperspirant and don't wear solid colored blouses and t-shirts, especially tight.
If you are going to be photographed Nude, tight underwear and clothing, it is better not to wear — traces from it long enough they don't. Also take with you to the shoot comfortable loose robe — they make you wait until the going traces, to avoid which failed.
4. Mood
Usually the photo shoot customers arrive in high spirits, and rightly so. The eyes are the most important detail in the photo. And the eyes are known as the mirror of the soul, and everything that's going on in your heart, will manifest itself in the photos. Therefore, all negative emotions need to be left outside the doors of the Studio, and if you suffer from acute toothache — taking is generally better to postpone to another day.
In any case it is impossible to come to a photo shoot on no sleep chronically. Not only that, sleep deprivation will affect your mood and coordination of movements, and even the eyes are red. And inflamed blood vessels along the inside of the eye mask makeup artists have not learned yet, but of course some of the defects you can correct with the help of wedding photo editing service.
Not worth it on the eve of the shooting to drink, especially beer. In addition to the same problems that occur when you lack sleep, your face may swell.
Bridal boudoir photography ideas
The pre-wedding boudoir photography also includes a lot of different styles and different boudoir photo poses. We certainly understand how difficult will be determined with the style that will suit a particular client. We have made a small selection of boudoir photo shoot ideas for you.
1. Fashion style. Especially for the shooting is stylish and creative space, for example, loft, and executed by all the canons of high fashion. This is a huge four-poster bed, an incredible number of colors, silk blankets. The bride can change several sets of luxury lingerie. Photos are processed in a glamorous style.
2. Angels. The theme of magic and fairy tales is very popular with the brides, almost every wants to feel wedding day a real Princess or some mysterious nymph. Create popular photo zone for Morning brides using large angel wings, unicorns and other fabulous creatures. For shooting go to the enchanted forest, and a mysterious haze of fog around will help to create a smoke machine. Processing of frames covered in pink tones give your photos an incredible charm.
3. Vintage. Beautiful lingerie, incredible tone photos, the mystery in the atmosphere and looking at the photo you can already hear tracks Nina Simon. Beautiful photo shoot in vintage style will help you to plunge into another epoch.
4. Lace. Do you want incredibly sweet photos that will not leave indifferent a groom? The lace and the soft tones in the photo will help. The bride will feel like a real gentle woman.
5. Décor for the boudoir shooting. Although the modern fashion dictates the commitment to the bright and saturated colors, but in order to emphasize the delicate, feminine, and natural beauty of select white and pink. This color solution is perfect for a pretty bride who looks very gentle and beautiful.
As the main symbol of purity and innocence lovely and charming bride, you can choose pearls. As a complement to the jewelry of the bride a silver tray with cups could be presented, which goes well with white pearls.
6. Pregnant boudoir. Photo session for pregnant women is a touching and reverent event. A woman experiences a new sensation in body and soul; this is the time of flowering and femininity. Every woman is unique, as unique to her particular condition. Most importantly, the pregnant woman is not her belly (as if it did not sound ridiculous), and it is, primarily, woman, with your inner peace, beauty, and mood. Photo session for pregnant in boudoir-style one of the best solutions, because by shooting it is important not to get lost in the interior and accessories, we can say the physical world. In photo-style boudoir you can see the spirit and soul, not a bunch of accessories.
The hottest boudoir photo poses
Boudoir is everything that embodies femininity. So the posing should be very feminine. The photographer must help the client to create the desired position in the frame and to adjust the model to the desired mood. Therefore, we have gathered for you several boudoir photo shoot tips which help in posing.
1. Lines are smooth!
Straight lines are usually hurting shooting boudoir. Give the back of the model a slight bend, then the arch will look incredibly in the small of the back sexy in the photo. If the model is lying on a photo and both thighs are lying straight, then lift one hip pushing it forward to display the form. Shape all parts of the body that can be bent, because beautiful shapes always attract the viewer.
2. Without sharp corners.
Right corners in the photo are aggressive; they break the fluidity of the boudoir photo poses. Try to avoid direct bending of the joints when posing. For example, hands on the thighs, arms at a right angle are static and hinder you to smoothly move the view around the frame. Instead, create smooth curves of the arms, extending them slightly, which will give them softness.
But do not forget that every rule has exceptions, and if right angles and aggressive pose are suitable for your mood then do them.
3. Relaxation the key to success.
When the model is all the time thinking above the curve, for example how to bend your arm or to raise your hip, she may experience discomfort. All the poses in the photo will look unnatural. To avoid this, ask the model to take the pose you need and ask her to relax, remembering the pleasant moments of life. Then ask the model to stand up, shake and repeat the pose. The result will surprise you, because now the pose will look naturally, softly and feminine.
Note on arms, shoulders, jaw, and forehead as the voltage is most often seen in these areas.
4. Caressing
If you want naturally poses of hands, then you need to hand all the time is in motion as if caressing a body. When the photographer will notice the right hand position, the result will be perfect and natural. For example, if you want to have both hands on the thighs and still look natural, you need to lift up the hips until you reach the desired shape. Or for example you want the hand to be near the face, the first model needs many times gently hold her hand over her face and then smooth will be achieved a natural pose.
5. Change the look of.
You don't need an abundance of boudoir photo poses in shooting. Instead, you have interesting boudoir photo shoot ideas, therefore, to create a range of images think about changing the angle of shooting and changing lens. You do not have to remember a lot of different poses and worry about their naturalness, instead, take a lot of photos of a good pose, but with completely different angles and using all your creativity.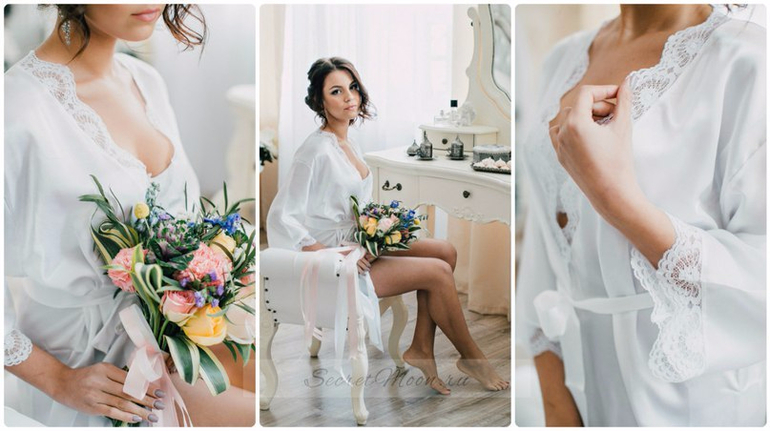 The last time a stage of the wedding day as the bride's morning paid a lot of attention. And because this is the time when beautiful bride is more calm and relaxed. At such moments, as a photographer it is impossible not to make some sensual and romantic frames.
Today, it is to thoroughly think through the scenario of a morning bride, until the clothes of the bride, places her fees, and the entourage filming.
We have brought you examples of the most relevant bridal boudoir photography ideas this season to conduct surveys.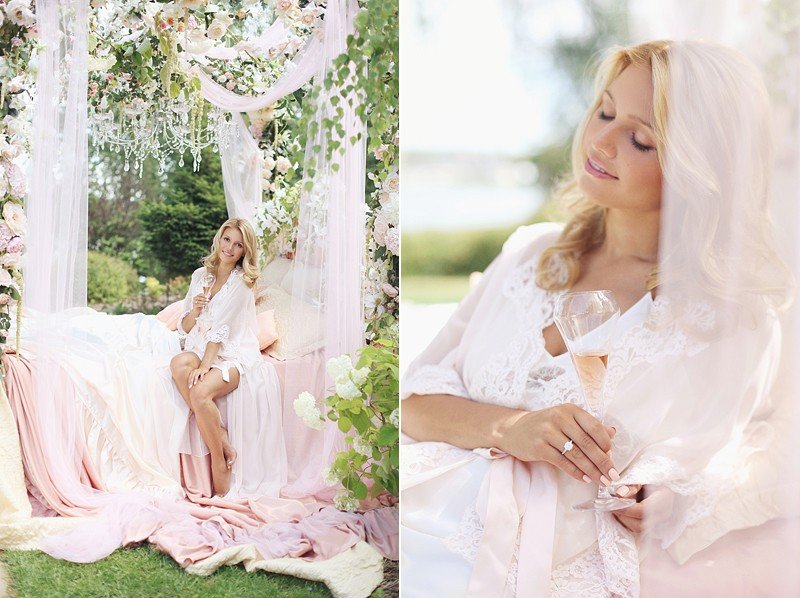 But a boudoir photo shoot ideas are not the only ideas that can be used in wedding time. Wedding is the most memorable event in the life. So memories of this day should be an incredible amount and of course those memories should be happy. In the world today there is an abundance of ideas, wedding photo shoots there's even like bikni photo editing. But all this is only the first step to good photos. The next important step is the photo post processing. Many photographers do these themselves, but it is necessary to spend a lot of time, nerves and efforts. We believe that everyone should practice their profession, as the profession of a retoucher requires a lot of knowledge in this area, so most photographers use the services of photo retouching services like ours. We offer various levels of retouching which include both basic and high end retouching. Treatment give not only the wedding photo, and other types of photography, we have a family photo editing and others.
Important is the fact that using our service, you will not lose your individuality, because we work with each client individually, fulfill all his wishes and preserve his style. You may think that service is expensive, I can assure you otherwise. The time that you will have while we process your photos, you can spend on other photo shoots that will only bring you more profit than loss. Please view our blog, to be sure that you need our retouching. In the blog you will find examples in digital retouching portfolio, many interesting articles, as well as photo editing prices.
Relax and earn money with your favorite business, while professionals will retouch your photos.
You are welcome to post your comments.
Post comment via your Facebook account