Blog
Amazing Family Christmas Photo Outfit Ideas
Wedding photographers certainly need to follow the latest winter trends to impress their potential customers. Our team has gathered a list of the most essential ideas, poses, backgrounds for a great winter Christmas photo shoot.
Family Christmas photo outfit ideas is something that should be in the arsenal of any family photographer and\or photo studio at this time of year. Wedding photographers certainly need to follow the latest winter trends, to impress their potential customers, and to expand their portfolio of Christmas photo shoots and creative Christmas card photo ideas. Our team has gathered a list of the most essential ideas, poses, backgrounds for a great winter Christmas photo shoot, i.e. everything needed not to turn the winter photo session into a collection of some awkward Christmas family photos.
30 ideas to make funny family Christmas photos
What do people usually do during the holiday time? They have dinners and parties with their friends and families. They are shopping gifts, preparing surprises, decorating their houses, offices, shops, to feel the spirit of the Christmas. So Christmas photo shoot ideas are very popular in this time of the year.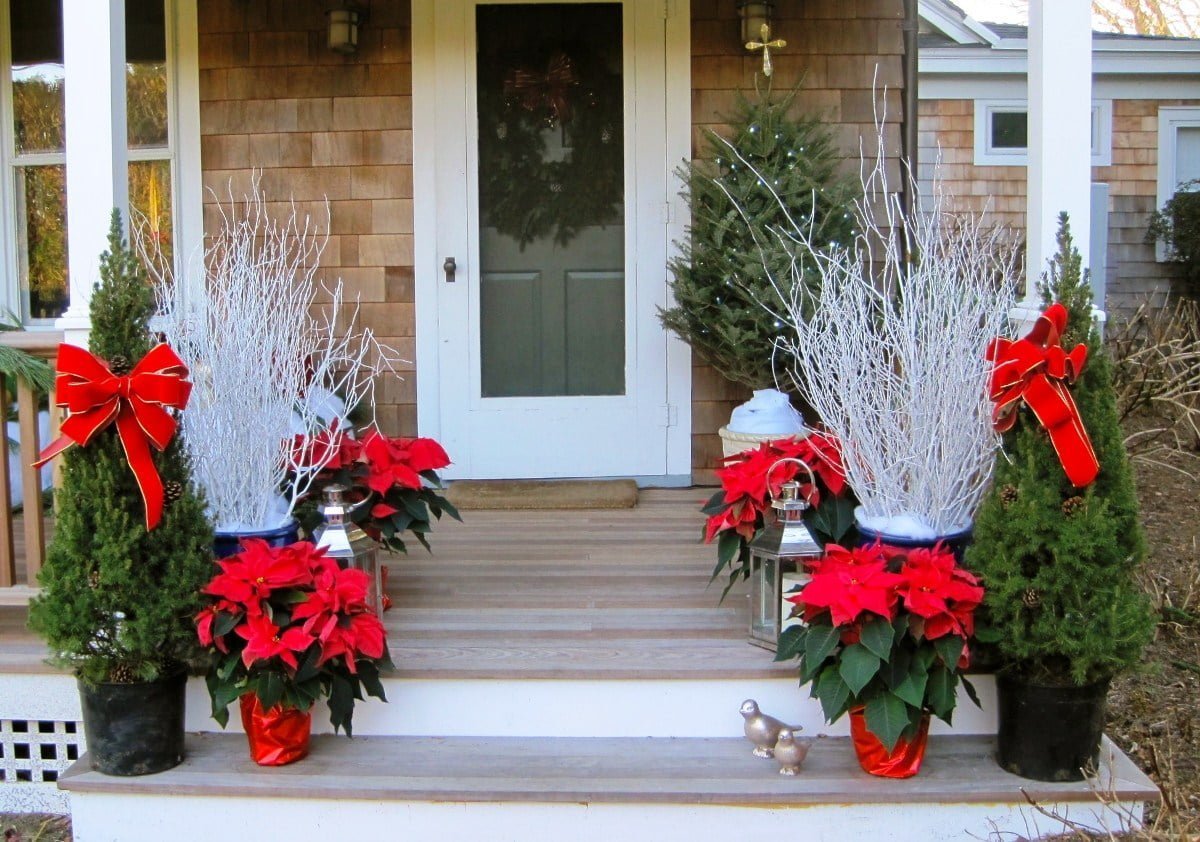 Why should you have a list of outdoor Christmas picture ideas? There are so many Christmas photographs being made and it is very difficult to surprise your models. Here come Christmas photo shoot ideas and creative poses.
You might have favorite photographers whose Christmas photographs look good. Look through their works and singe out their Christmas picture ideas for couples and a family. Your idol's photo samples can really inspire you. Do not forget, that among you can create your own awesome Christmas cards. They may contain weird Christmas photos or funny Christmas portraits. Feel free to experiment to make the family, friends, and couples happy and satisfied with their outcomes.
Below you can read our list of creative Christmas photo ideas you can use this winter.
Concept #1: plaid and coziness
This is one of the must-have Christmas photo backdrop ideas of this winter. For this type of photo session you should rent a photo studio or someone's flat, decorate your own apartment, and make the winter photos there. Christmas photography backdrops are usually the same from year to year, but the variant with decorating your client's flat is not so frequently used. But when you're wrapping a plaid around your model, she/he will feel cozy everywhere. Try mixing red and black colours in the center of a picture with more neutral whites and gray shades around so that the model looks both stylish and fashionable.
Concept #2: time for partying
Parties are all about dressing up and having fun. New Year and Christmas' parties take place only once a year. This is a perfect time for any photographer to offer a unique photo session. Suggest your models wearing bright and elegant clothes, have a colorful make-up is not obligatory, but the main idea is to mix some funny or even crazy print with neutral color and some fashionable pair of shoes or boots.
Make photos in the motion while dancing, drinking cocktails or even kissing. Candid photography is highly recommended here.
Concept #3: cute toddler Christmas photo ideas
If you shoot a family with little children, plan the Christmas photo shoot ideas beforehand, discuss your plans with parents. Use festive costumes or traditional Santa's red hat. Make the children smile and communicate with his/her parents. No posed photographs, only candid ones.
Concept #4: plain and simple
Today's way of life is usually busy and nervous. If your clients do not have much time, then these outdoor Christmas picture ideas are made specially for them. Suggest a winter photo session after the work or while going shopping. Choose the most comfortable and a classical variant of clothes – a white or pastel blouse, bright boots, jeans, and your customers will be trendy in a classical way.
Concept #5: waiting for a baby
When your customers is waiting for a baby, you should capture it in the Christmas photo session too. These images are good to show friends, relatives, or maybe even turning them into a type of Christmas cards ideas. Dress the future mother and dad in the same color scheme (for example, red and white). These photos will be the best ones in your collection of family photography photos.
Concept #6: textured Christmas photo backdrop ideas
One of the big pluses of the photo sessions in the photo studios is that you can find a lot of really interesting backgrounds for the pictures. Mix some patterns in your modes' clothes, check that it doesn't look dull, choose what interesting elements and props are going to be around your customers and make magical photos.
Concept #7: effective Christmassy warm sweaters
It is very difficult to buy an ugly sweater in the shops on Christmas holidays. Classics are ahead of time when we're talking about Christmas day. Christmas photography backdrops are not important when you've got bright and creative Christmas outfit. Sweater is a good prop for your photo session because it is always in style. Simple design without many colors, especially with red knit elements, makes a magical atmosphere. This old tradition should be remembered and captured in the Christmas photos.
Concept #8: use strange props
Sometimes it is very difficult to find a common language with your model, to make her/him feel comfortable. Sunglasses look weird in winter, but if they make your customers feel relaxed - go ahead. You can offer using your client hoop earrings, long skirt to be unique on the winter pictures. When you try to impress someone with something totally unusual for the winter photo sessions or your models wear clothes that are not worn in this season, it's always easy to notice. So relax and try to be creative while choosing an outfit and props.
Concept #9: sticking to the traditions
While you're planning some funny Christmas photos family, remember about all traditions your model's family has during this weekend. Even the food photo may be unique and satisfy your customers. Leave the cookies for Santa or presents in the Christmas socks. All details are important.
Concept #10: shining like a sparkle
Just like stars shine at night, the snow is setting up a sparkling trend. If you search on Pinterest some ideas for your outdoor Christmas picture ideas, or even google something like "awkward family photos buzzfeed", you're going to see glitter and snow everywhere. Offer your models to make a unique and night make-up, or be dressed up in an unusual style. Below you may see a fashion variant of Christmas make-up.
Concept #11: Christmas picture ideas for couples: simple but cute
Having a Christmas photo session for a couple is very trendy nowadays. But how to look good when it's Christmas? It's not complicated. Just let your models wear a typical seasonal pattern sweater or just something in the red and white colors. Offer to put on something neutral with Christmassy props that is clearly seen on the photos. You're ready and your models are charming!
Concept #12: modern classic
You know what's been cool since the previous century? Red pants! So whether your customers are going to use the portrait innovations backgrounds 2017 or they want to be photographed in the middle of a snow field, let your model's upper part be dressed in something not bright but classy and modern.
Concept #13: fashion look for the youngest models
Family Christmas photo outfit ideas usually include some funny poses for the babies. Use all Christmas decorations you have at hand – a tree, red and golden balls, presets. You can use a funny pose like on the photograph below – put the baby into a box with Christmas balls.
Concept #14: do not overdue with Christmas photography backdrops
In case you have already booked a studio, where the background is bright and very seasonal, your model cannot wear a lot of traditional Christmas clothes or accessories, it will be too much for the composition! So think of all the details beforehand.
Concept #15: clothes for male Christmas photography
Many men prefer dressing simply and casually in everyday life. But it would look boring at a Christmas photo session. So, it's time to make men look a bit like a hipster: sweater, beard, overcoat. Scarves. Complementary colours are a must.
Concept #16: fathers and sons
If you will photograph parents and their children, you should prepare and recommend them to buy suiting clothes in order not to look the same but to complement each other. It looks very nice and make a warm family atmosphere to the photograph.
Concept #17: pea coats' fashion
If your model always wraps himself/herself up in a favourite pea coat in the winter, it will also make a wonderful idea for the Christmas portrait photography. Your model looks elegant, feels warm and comfy. What's more to make your clients look good on a picture?
Concept #18: golden winter
People usually tend to choose those Christmas photo shoot ideas, that will contribute to their images to be warm. So add gold accessories to the monochrome or neutral clothing and your model will look simply, but stunning!
Concept #19: more layers on
Winter is cold and there's no sense in denying it. Use as many sweaters and scarfs as you have. You can use the Christmas pillows as props or even big soft toys.
Concept #20: become a Santa!
It doesn't mean that you should put on all Santa Claus' clothes. Just use the fashionable Christmas hat in red and white color palette. All funny Christmas card ideas includes using the Santa's props, do not hesitate and your customers will look cute and playful.
Concept #21: silver toning
Silver is the favourite metal of many people. Not only silver jewelry looks good, Your models will look fashionable in white and silver clothes. The silver background is a good idea for a winter studio photo session too. Check out the example and make sure in our words.
Concept #22: Let it snow
Christmas photo backdrop ideas always include the photos in the snow. It's very natural for this season! Try to combine warm things with cute props: white sweaters, red boots, blue jeans, blue coats, white scarf, colorful hats, etc. It looks great on the photos. Do not overdue with many colors on the photo.
Concept #23: Black velvet
If your model doesn't like typical bright colors in her/his clothes, then you should recommend choosing a black tone in clothes. Classical, suitable for any photo session, underlining your customer's curves, velvet will make him/her look inspired in front of the snowy background.
Concept #24: Little red dress
Coco Chanel made a little black dress inspire thousands of fashion designers, while we suggest you innovating your wardrobe with another kind of little dress. Red is the perfect Christmas choice, and it look very beautiful on the model in the event photo session.
Concept #25: history time
If your client has a big family, suggest making a Christmas photo session becoming characters of the Christ birthday legend.
Concept #26: dark on the light
Elegant Christmas card ideas often include using opposite colors in clothes and a background. So if you chose the snow to be your background, black and dark grey will look amazing on your customers. This idea is highly recommended for fashion photo sessions in winter.
Concept #27: be chic
Your models do not wear formal clothes every day, that's why it will make wonderful contrast on the pictures. It has a minus: you won't be able to make winter photos outside, but still there are fake snow machines.
Concept #28: small, smaller, and the smallest
When photographing a baby, make a contrast of the tiny body among grownups or big objects. Dress your child into something really cute, for example, a mini snowman or Santa Claus.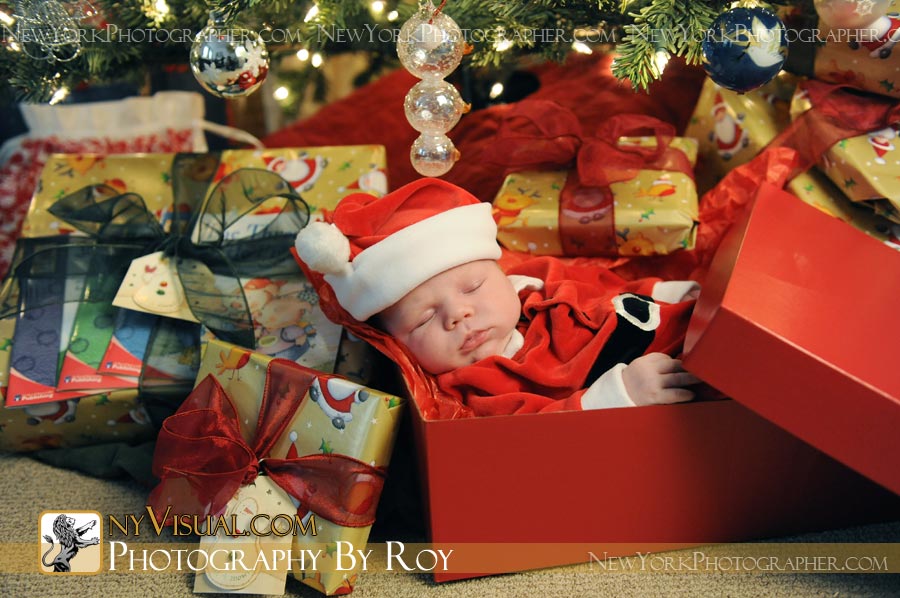 Concept #29: simple & beautiful stripes
A warm striped sweater will be a good replacement to the red and white one. Trust us, a striped scarf, skirt, gloves are all cute and look classy at the same time, so do not be afraid of dressing up in striped clothes.
Concept #30: cosplay trends
It's stylish, fashionable, and trendy. One of the recent trends and Christmas picture ideas for couples become dressing up like Ladybug and Chat Noir from the famous cartoon in the special Christmas episode. When winter's coming it's great to feel like you're a fairytale hero. Cosplay your favourite characters, make yourselves look like funny XMAS cartoons and have fun. Themed photo sessions are highly popular, even for the weddings! Read our article "Halloween themed wedding – photography and environment" if you want to know more.
We hope you liked our list of trends. If you need professional photo retouching – contact Wedding-Retouching immediately and we will do everything for you. Check out our photo retouching rates to make sure that our rates are the most reasonable on the market. Have a good Christmas and a happy New Year!
You are welcome to post your comments.
Post comment via your Facebook account