Blog
Top 10 popular family photo editors and photographers in 2017
In order to structure information about family photography in the most convenient way, we have divided the article into certain parts that reflect the most vital, informative and interesting topics for our target audience.
Family photo editor, especially modern one, is the vital component for every family photo session that is organized on the professional basis. The family theme has faced such immense popularity, even more than wedding photo editing service that more and more photographers have started to consider this photo genre as leading one. What fact proves this idea? Today the number of family shooting is so high that it competes with the number of wedding photo sessions and even rivals it. Unfortunately, not all specialists understand this fact and continue to neglect to this photo branch, although that is totally unfair.
Family photo editing must and should be appreciated. That is the focal idea, which we are eager to present in the article. We hope that it will be quite handy as well as practical for contemporary photographers or those that only think about shooting career and for photo manipulators, either beginning or experienced ones, as we present a chance to become inspired by the most unrivalled specialists and samples of family photo genre.
by Rachel Vanoven
The chosen topic is quite extensive and informative, as there are so many facts, biographies, samples of gorgeous family photo editing online and inspiring photo examples. Therefore, in order to structure information in the most convenient way, we have divided the article into certain parts that reflect the most vital, informative and interesting topics for our target audience.
by Rachel Vanoven
We realize that the best way to prove that something is widely demanded, popular and captivating, is to make you familiar with the most outstanding representatives of online family photo editing and shooting. We hope that their biographies and photo samples will make you believe in the growing popularity of family shooting genre. Still, not only people create this wonderful picture art. Without modern technologies that enable to retouch raw images, nothing will be successful.
Thus, we will also focus our attention on sophisticated retouching technologies, trying to highlight the most useful and convenient family photo editor depending on the possibilities that are offered by each of them. Additionally, we realize that every photographer or retoucher is interested in enriching his/her knowledge of photo enhancing and wants to find out new tips that will help to edit family photo collections in the awesome way. We will give you such a cool chance.
To make the article more understandable, we will support it with informative pieces of video that will reveal every side of family photo editing online. And in order to start and for you to get down to this topic, watch this video based on advice how to edit family photo collection like a pro.
The best family photo editors and photographers
Before we will present you the most popular international photographers that stay in wide demand, let`s decide why family photo genre is so important. Photography is an instrument that makes memory almost material, physically palpable.
by Rachel Vanoven
Its main purpose is to preserve and record in the most convenient way. Family photography and contemporary experts can and must help the child to know the world, because knowledge begins with the family. If a child grows in a house where watching a family album is a good tradition, he feels from a very early age that he is part of something more than himself. It is the target which every family photographer should face and keep in mind in order to solve the biggest contemporary problem of family photo industry. That is the process of photo decreasing in value and use.
by Tamara Lackey
Simultaneously with the declining of popularity of family photo genre, we observe one disappointing tendency. In parallel with the depreciation of the family photography, the authority of the modern family photographer also falls. It seems that idea to hire the person for big money, when you also have a camera is like a complete nonsense.
By Rachel Vanoven
People tend to think that they can perfectly cope with pushing a button. Understanding that the photo report from an important event, which is shot not by professionals, looks like a mess of wrong lines and incompatible colors always comes too late. And as a rule nothing can be done under such disappointing circumstances. And you, as qualified photographer should understand that logic of people and be ready to explain them, where they make mistake. You must have deep understanding for what do we need professional photo shootings and they can contribute to the final beauty of taken photos.
By Erin Elizabeth
Thus, you have to demonstrate that family photo session is not just taking beautiful pictures in the studio, on a walk or at home. It's a deep reflection of person`s personality and wonderful moments of life. This is a nice gift to beloved people. This is a great opportunity to spend an unforgettable day, decorate it in a beautiful frame and hang it on the wall.
In case you are not inspired enough or just want to widen filed of photo ideas, rather usefully for you will be to observe the experience of other photographers with international names in online family photo editing. Additionally, you may access photo retouch before and after with the same target. So, let`s begin out top list.
1) Kate T. Parker
This photographer is from United States, to be more precise from Atlanta. She specializes in children's, family and wedding photography.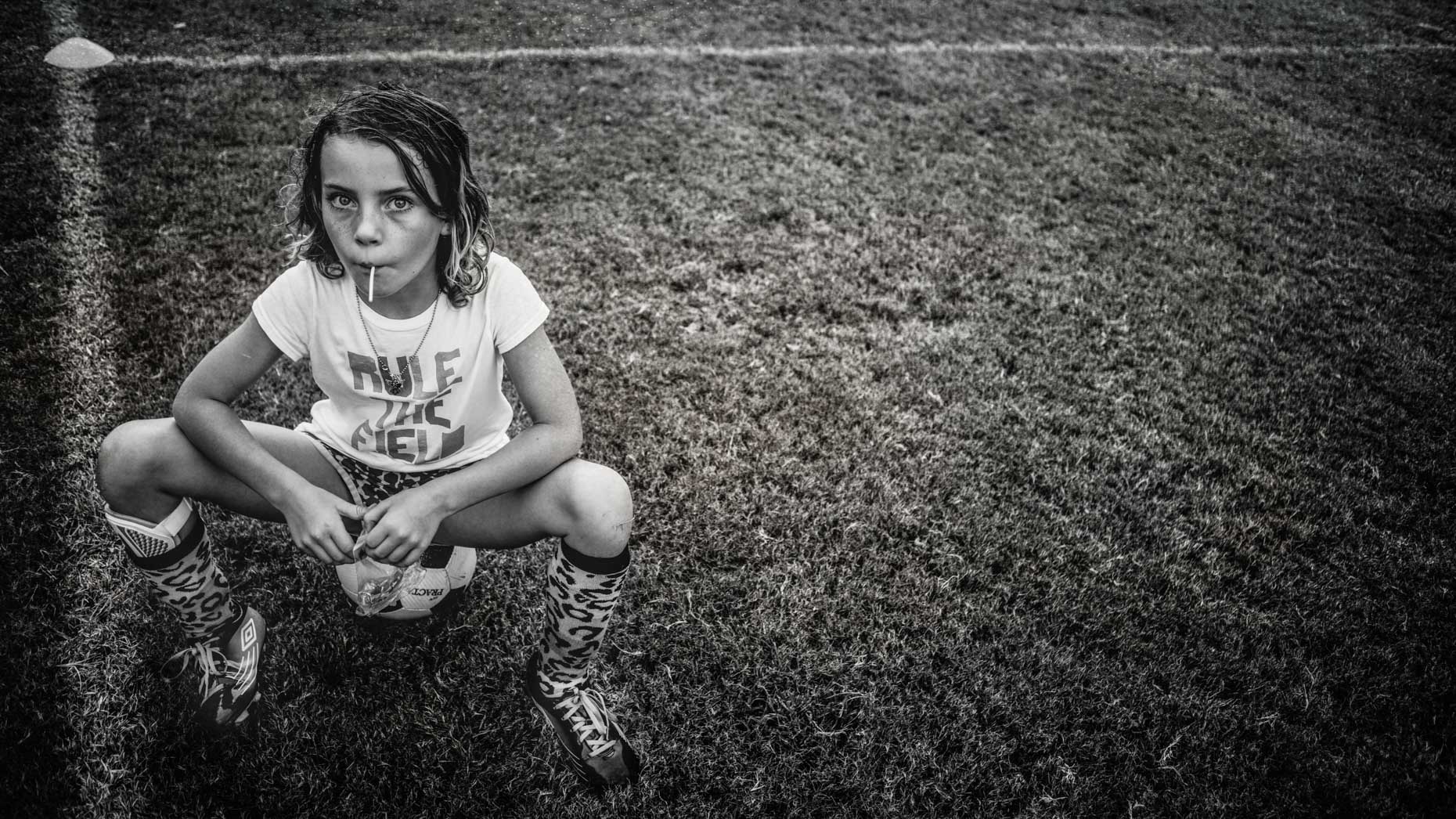 Parker always tries to get as if inside to the event making every shot unique and full of sincere emotions. To achieve this high goal this photographer aims to become a part of every event that she shoots and to get the most natural and emotional pictures. She loves naturalness and imperfection, because her pictures always must be real.
Her main trump is capturing moments when children play with their peers, pets and parents light-heartedly. And with combination with family photo editing online all her pics look gorgeous.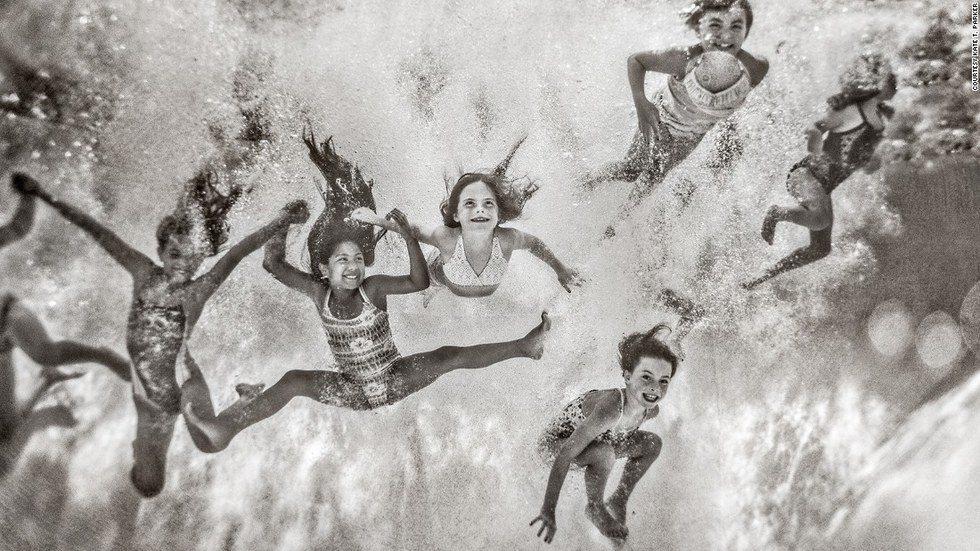 2) Kansas Pitts
That is one more representative of USA-based family photographers. She is the best sample of how to ruin all possible stereotypes about professional photography. Her main specialization is baby, family and surely wedding photographing. As she claims, her main target is capturing moments of genuine family happiness in order to immortalize all of them.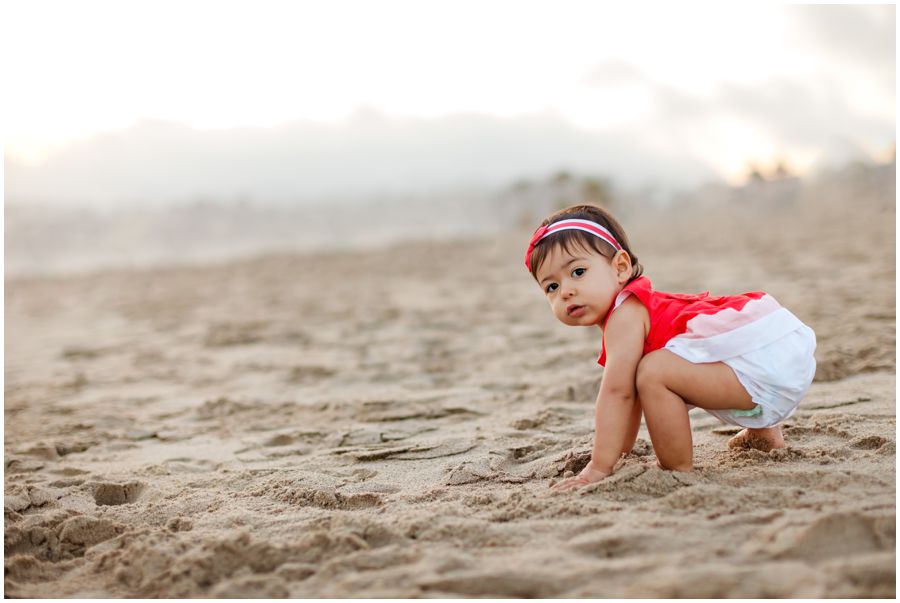 The biggest number of her family photo works has been captured on beach and that contributes to the uniqueness of her photographing style. She is sure that surrounding beauty of nature is a separate character on each of her photos.
Moreover, she tries to develop her skills regularly in order to edit family photo collections and become a universal specialist. It can be seen that lots of her works have been enhanced by editing family portraits in LightRoom.
3) Anne Kerr
Again we continue our list with the American family photographer. That is a shooter that has been internationally recognized by winning several photo awards.
Her specialty is the same as in previous photographers. Still, there are some differences. First of all, she is an owner of her Anja Photos. That means her success in this genre.
Additionally, she is used to shoot outdoors, because of her love to natural lightning. In combination with picturesque landscapes everybody can realize what lies behind her success. We may claim that her outdoor family photos are as stunning, awesome and impressive as those taken in studios.
4) Erin Tole
That is a Portland photographer, whose main photo themes are pregnant. If you want to find out more, read The main maternity photography tips for future mom and pregnancy photo editors. She also shoots new-born and families. They will not let you indifferent. Portland is a perfect place for her photographing career.
She is not limited with one photo topic, but still she states how family photos touch her soul and fill with inspiration.
Erin reminds that newborn phase as well as childhood last for such a short period of time that they must be captured in order to have long-lasting memories.
5) Summer Lyn
That is a bright example how family, touching maternity and children photography can help overcoming varied life problems. All family pictures that are captured by this talented photo master are real, sincere and emotional.
She claims that the best photo samples are those without posing and artificial smiles. Therefore, she never forces any of her clients to repeat stereotyped poses and only tries to capture genuine relationships. She believes that real love cannot be artificial.
6) Tamara Lackey
That is an internationally known portrait photographer that has found her vocation in family, children and celebrity photo genre. Such a variety of photo styles does not prevent her from getting soulful and expressive photography.
In addition she combines photographer`s profession with being a speaker, a program host and also an instructor. All these occupations enable her to find common ground with every photo client.
Thus, all of them feel quite relaxed and Tamara manages to capture sincere emotions that have not been forced. Her great experience is constantly shared with other in order to spread love for photography all over the world.
7) Rachel Vanoven
That is shooter that is deeply passionate about innocent newborn, expressive maternity and family photographing. Having started her career in 2008, for nearly 9 years she has won immense recognition. Her main focus during photo sessions is trying to catch moments of joy while people are photographed.
Rachel never demands from clients repeating stereotyped poses, being sure that the most appealing are sudden pictures. Moreover, this photo master is not against sharing her experience with other colleagues that are in need of expanding career horizons. As she always claims, doing what you love is the greatest gift. And this rule is revealed in every shot that she makes through the reflection of love, joy and happiness.
8) Meg Bitton
That is an on the international level photographer, whose main shooting styles are children, maternity and sure thing family. She is known due to her amazing capability to use every detail around to make outstanding family photo session.
Most of her photos are taken outside, but not in professional studios. What really makes her photo works recognizable and unrivalled is image of mother and daughter dressed in the same clothing. In combination with online family photo editing these wonderful dresses make them look like real princesses from Disney fairytales.
And what woman will refuse from being at least several minutes in a true fairytale? That is so tempting and fascinating at the same time!
9) Caralee Case
That is the best example of how children can inspire photographers to create masterpieces. After giving birth to her first child in 2009 Caralee realized that such sincere emotion that every family with little children experience must be frozen for years.
She got down to this idea and very soon lots of her family photo works were published in varied magazines and websites. All her pictures are known to have vibrant colors, relaxed poses and not artificial emotions. And these details help her to underline the purity and complete innocence of children that present so much happiness to their parents. More about child photography you will find in Child photography studios share their secrets.
10) Erin Elizabeth
She is the representative from Australia in our list of unsurpassed family shooters 2017. Erin is known on the international level as being the most competent family and expressive newborn photographer. She has reached this hair-raising success since 2008.
Judging from her photo samples, she has a tendency to shoot newborns in studios and whole families in open locations. Both types of images are just unsurpassed. Moreover, she is always eager to share her shooting knowledge with other photographers and for this target she has a workshop based in Australia. For those who are not in Australia she proffers lots of teaching videos.
Professionals' tips: how to edit family photo
We hope that you are already inspired and full of energy to take magnificent family photos and enhance them with the family photo editor. Still, before you organize shooting of this kind, you will have to mention some tips. Believe us that with their support your works will become beyond any descriptions.
1) Right clothing
Advise a mom that you will photograph not to be quick with buying a totally new wardrobe. It is much better if she wears something in which she feels true confident. Such comfort will be reflected in all photos that you will take and especially in face expression. Thereafter, you will not waste too much time on editing family portraits in LightRoom and photo retouching rates will be not sky-high.
2) Have a timer
Before starting every photo shoot, tell children that you photograph that you have set a timer. This way they will know that shooting is going to finish quite soon and will not be too naughty. Lots of modern cameras, for instance Sony, have this tool in order for you to have time for editing family portraits in LightRoom.
3) Choose a cool idea
Family photo session without a particular idea loses its charm and joyfulness. It will be great to involve family in choosing the right theme that will reflect their relationships. Here you may either repeat after shooting that you already know / have found in internet or try to create something totally unique. That is only up to your choice and taste. In both cases use your imagination to the fullest.
4) Simple background
Remember that family members are the central figures in every shot you make. Thus, backdrop landscapes should not attract main attention. It may be only a helping component that completes the beauty of a photo. I will be cool to find some unexpected locations as back yard, road with traffic, etc. To add brightness you may have colorful attributes. Switch on your imagination!
Online family photo editing in videos
Before we start speaking about editing, enjoy how much fun family photo session may bring. You will be amazed with this unbelievable atmosphere.
Reading about family editing is great, but watching videos is always better. Therefore, our team has prepared for you three useful tutorials that will improve you knowledge in this genre. The purpose of the first video is to inspire you and show how retouching may change photos, as here before/after photo samples are presented.
We know that photographers are divided into those that edit pictures in Photoshop and LightRoom. Therefore, we are going to present two tutorials. The first will attract your attention to benefits of working with LightRoom while improving family photos you have taken.
And the last video will cover the same idea, but carried out in Photoshop for you to assess the difference between them.
Although our company specializes in wedding photography post processing services, we are also competent in family retouching. Therefore, every time you need it, we will be glad to support you.
You are welcome to post your comments.
Post comment via your Facebook account