Blog
Halloween themed wedding – photography and environment
Halloween themed wedding is a popular trend in the USA nowadays. Why not to spend your best day like your favorite scary characters?
Halloween themed wedding is a popular trend in the USA nowadays. Why not to spend your best day like your favorite scary characters. In this article we will discuss many Halloween wedding ideas, photography poses, costumes, décor, food, wedding photo editing service etc. which can enhance any wedding ceremony.
Halloween themed wedding ideas – 15 tips for unbelievable spooky ceremony
We have made a list of must-have things to do before your themed wedding photoshoot.
1. Invitations. Surprise your guests and relatives with an incredibly creepy invitation.
2. Wedding bouquet. Buy a dramatic and elegant bouquet or make it by yourself using fall leaves, fruits or paper decorations.
3. Wedding dress. Be brave enough to break all wedding photography stereotypes wear a gray or black wedding gown on your Halloween themed wedding.
4. Flower girl. Not only a bride should be dressed in Halloween style – find an amazing costume or dress for your flower girl in black sequins.
5. Rings. This wedding symbol should be carried in a scary ring box, for example, in the little coffin.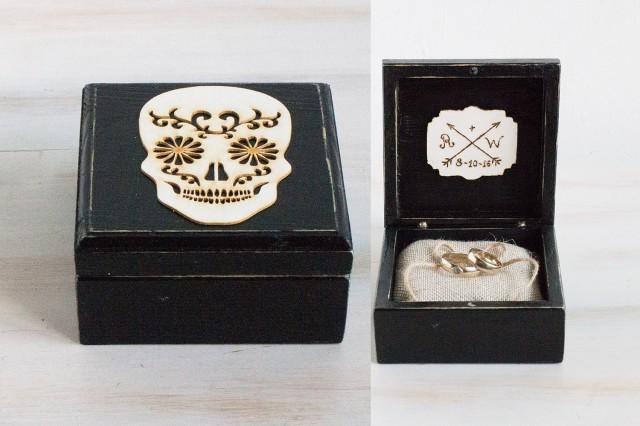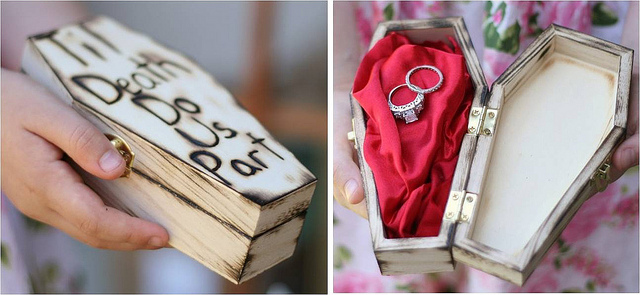 6. Wedding cake toppers. There are many extraordinary cake toppers which will absolutely enhance your cake in Halloween themed wedding.
7. Photo booth. Stand several photo booths for Halloween wedding ideas for your guests and friends. Help them to make themed photoshoot.
8. Decorations. Dress the wedding hall with Halloween themed wedding dressings - white pumpkins, yellow leaves, gold skulls, and black sequins for a very chic look.
9. Table setting. Decorate tables, plates, bottles, glasses with a Halloween dressings.
10. Candles. Use the candles of dark and white colors everywhere instead of electrical lightning. Make a special atmosphere and be eco friendly.
10. Costumes. Do not demand from guest to wear Halloween costumes, give them masks or small themed things. Also you can use family photo editing help to draw some funny or scary things on the images.
11. Till death do us part. Make signs with these words and put to your and your guests tables, use in decorations.
12. Cake bar. Make an all-black or scary dessert bar and surprise your friends and relatives with Halloween themed wedding ideas you found.
13. Reception. Make your wedding reception stand out from the crowd, Halloween wedding reception ideas of ours will only make your one unique and unforgettable.
14. Photoshoot. Make many themed photos from the wedding in Halloween style and amaze your children in some years. The idea of The mainstream thematic Game of Thrones wedding is an ideal variant.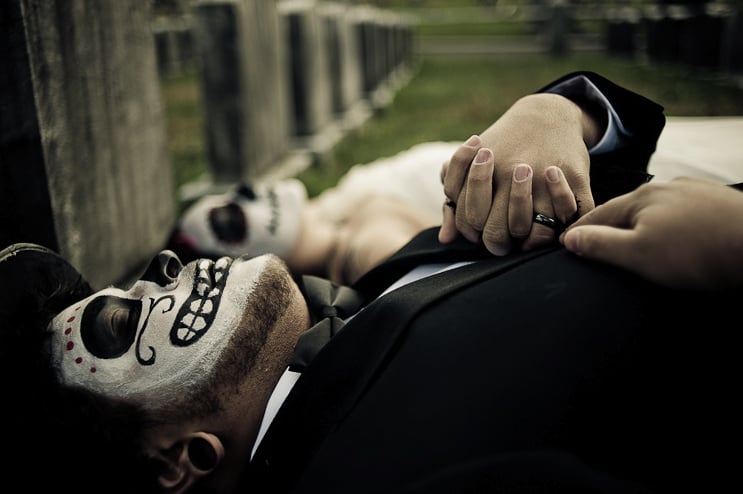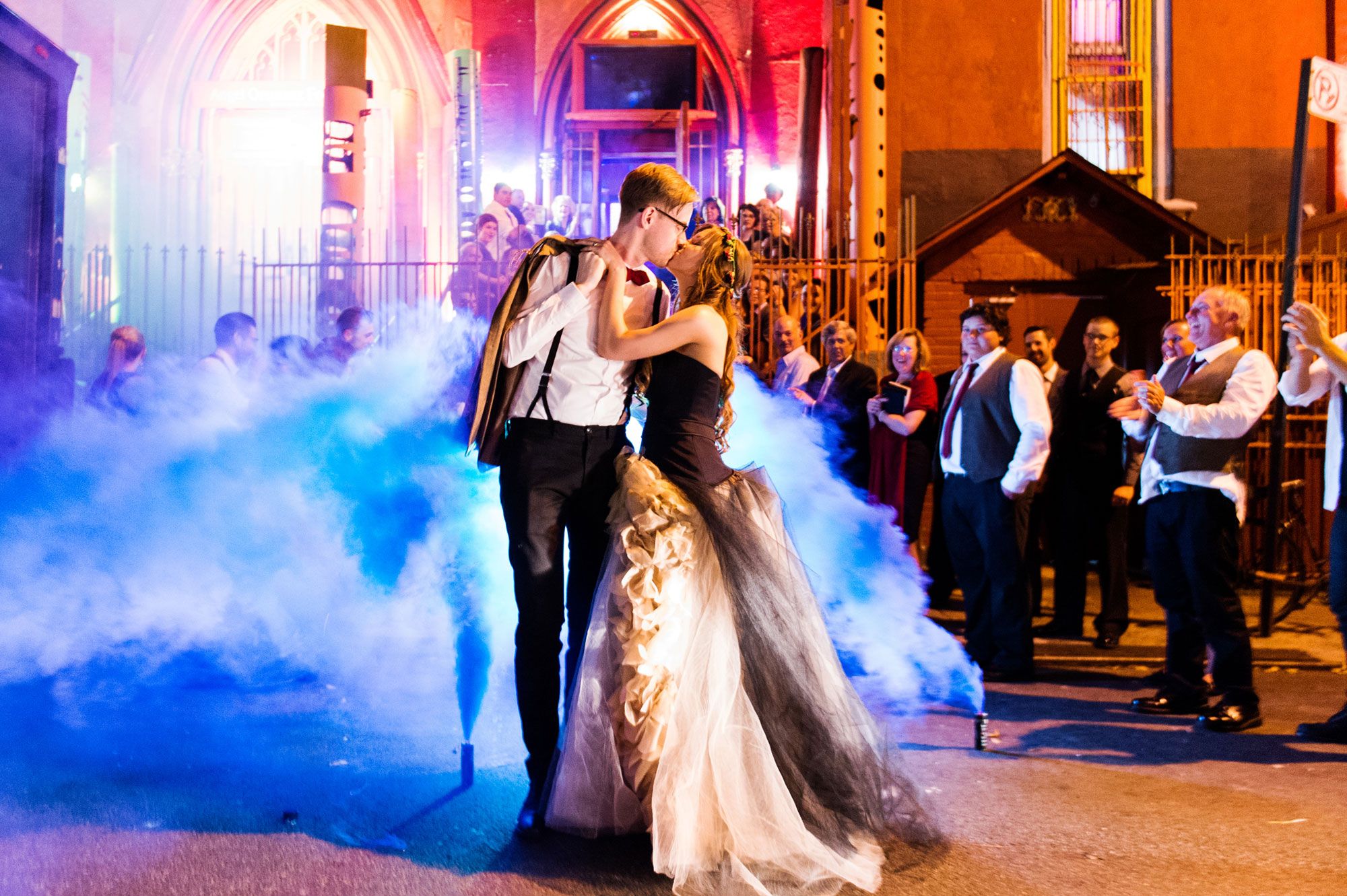 5 real Halloween themed wedding photoshootings
We have gathered five wedding photoshoots from real people who decided to make their special day unique and extraordinary. We hope they will inspire you to make the same one.
1. Katherine Canipe and Alec Wells's, Los Angeles, California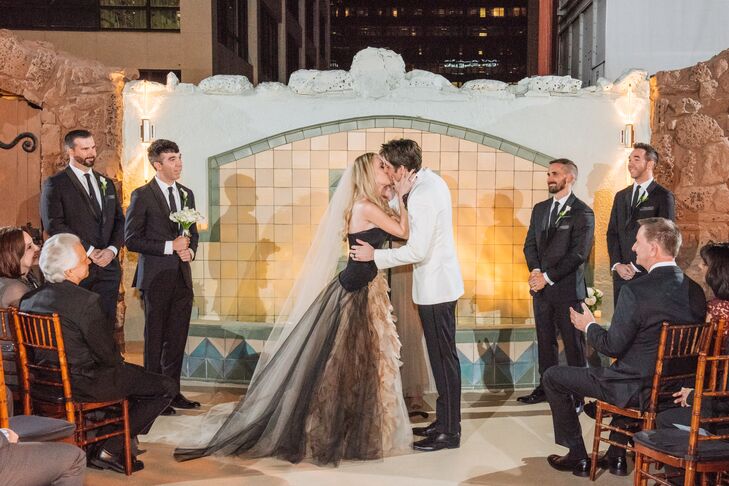 This young couple had a wedding ceremony at Oviatt Penthouse in LA. The bride was inspired by the wedding dress - Vera Wang's fall 2012 bridal line, which featured a series of dark and nude clothes.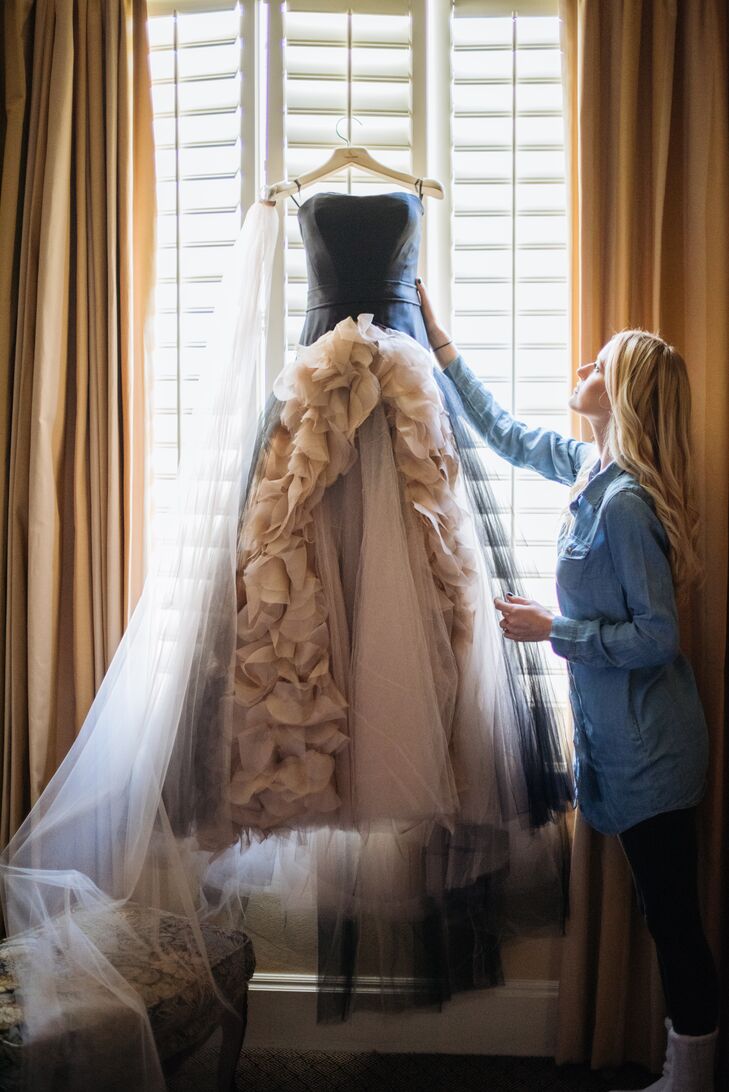 Halloween wedding decoration ideas are really impressive. Everything was done in one style and the atmosphere was amazing and "scary". Pay attention to the wedding cake which is worth to be preset at the ceremonies of this kind.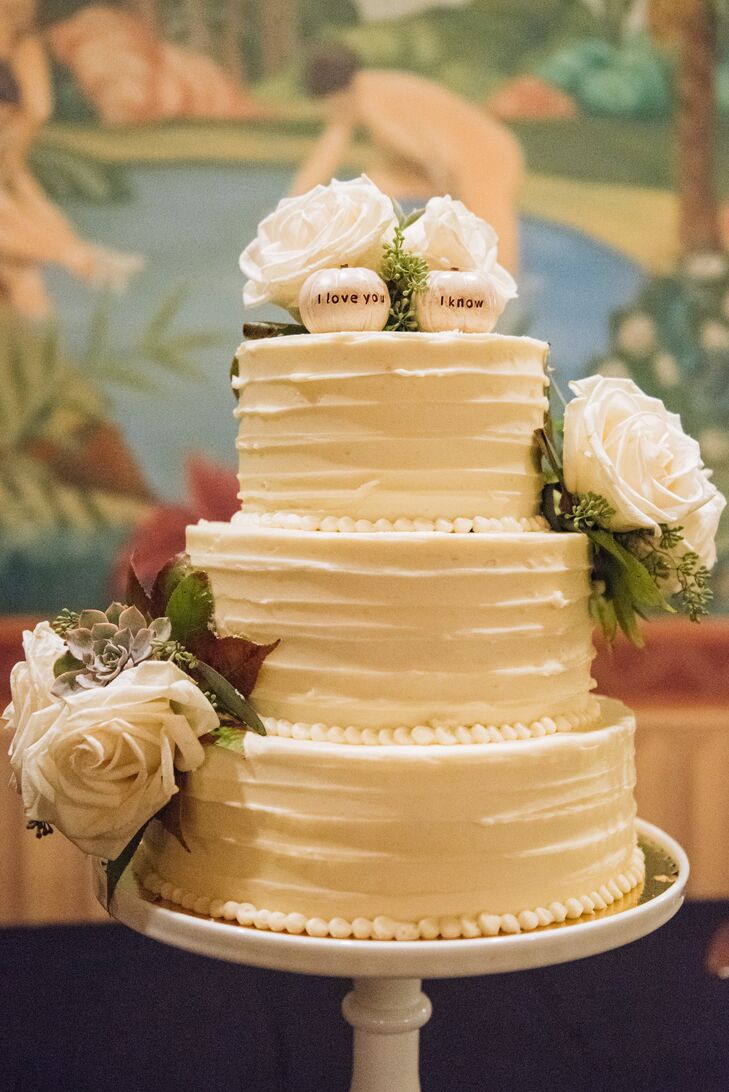 2. Lindsay and Justin, Riverside, California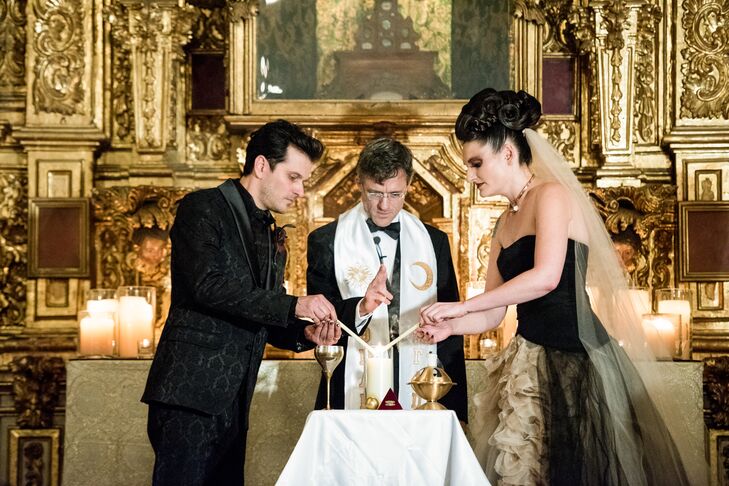 The ceremony was held at the Mission Inn Hotel & Spa with vintage interior and gothic decoration. The couple paid attention to all details, even to the groom's friend. Check out their socks.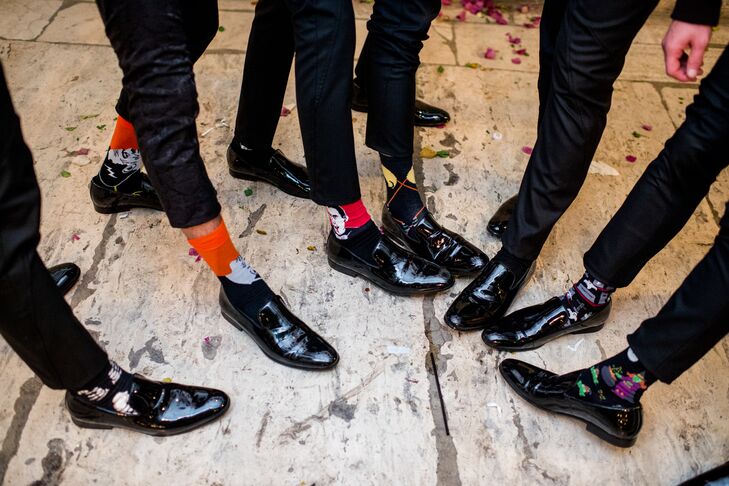 The wedding bouquet is amazing and like a masterpiece. Red roses are a real symbol of Halloween.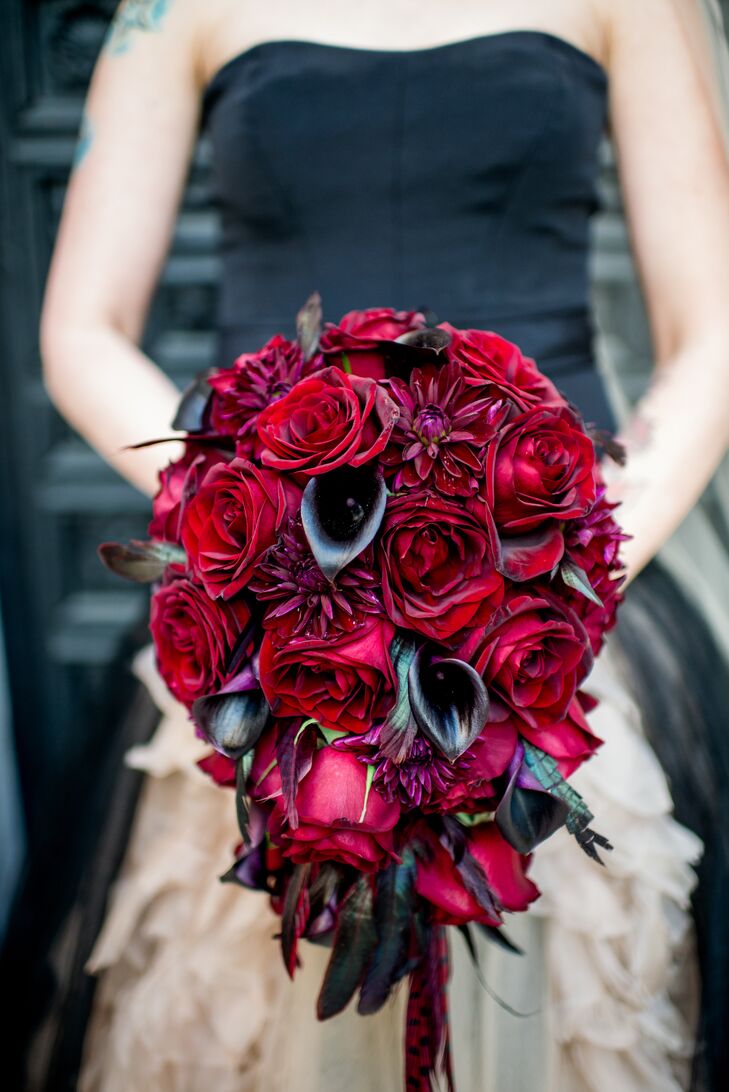 The table settings looked like taken from the fairytale The beauty and the beast. Agree?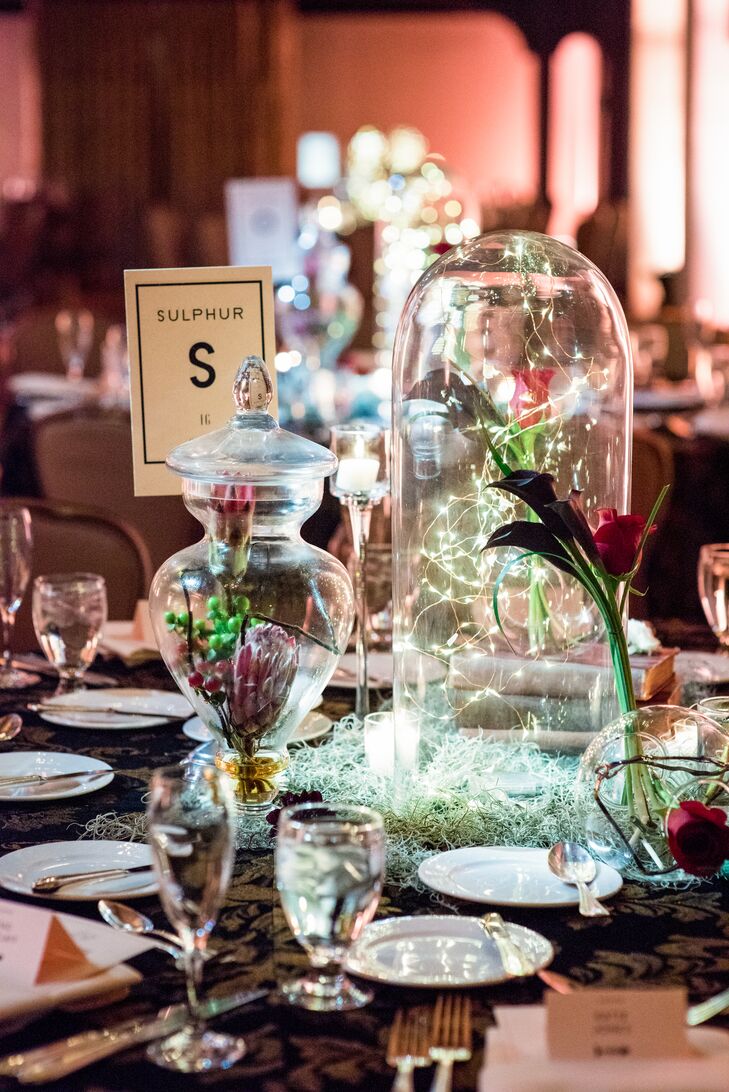 3. Vanessa Robles and Christopher Foster, Katy, Texas
This Gatsby Halloween themed wedding was held in Agave Real. This event was a very romantic wedding situated outside with a Spanish effect.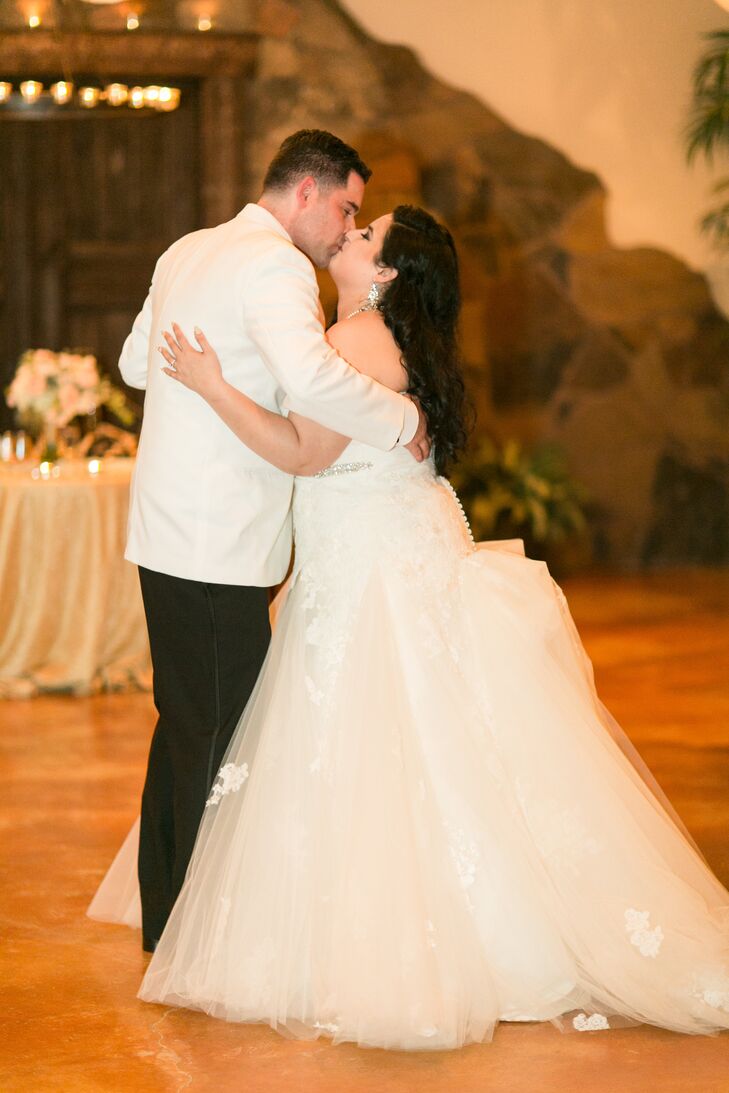 This couple is festive people who love to entertain, and since their wedding date was held at the day before Halloween.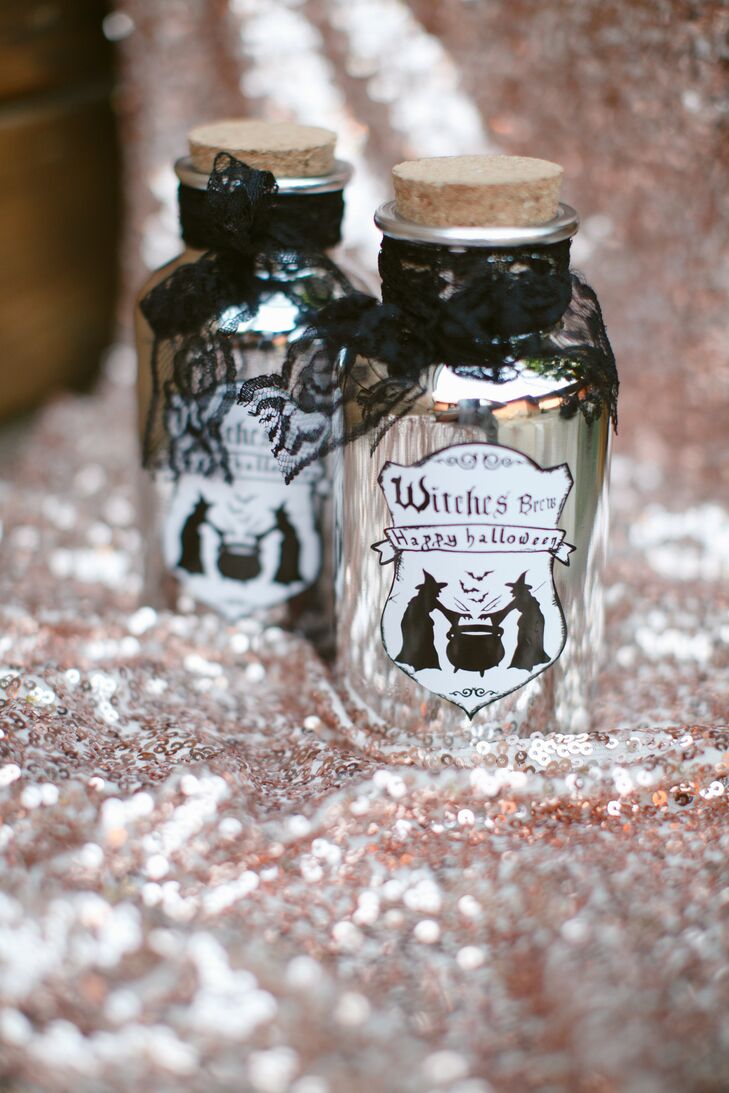 The guests were impressed by a gold leaf skeleton on their way in. This is a good sample of Halloween wedding decoration ideas.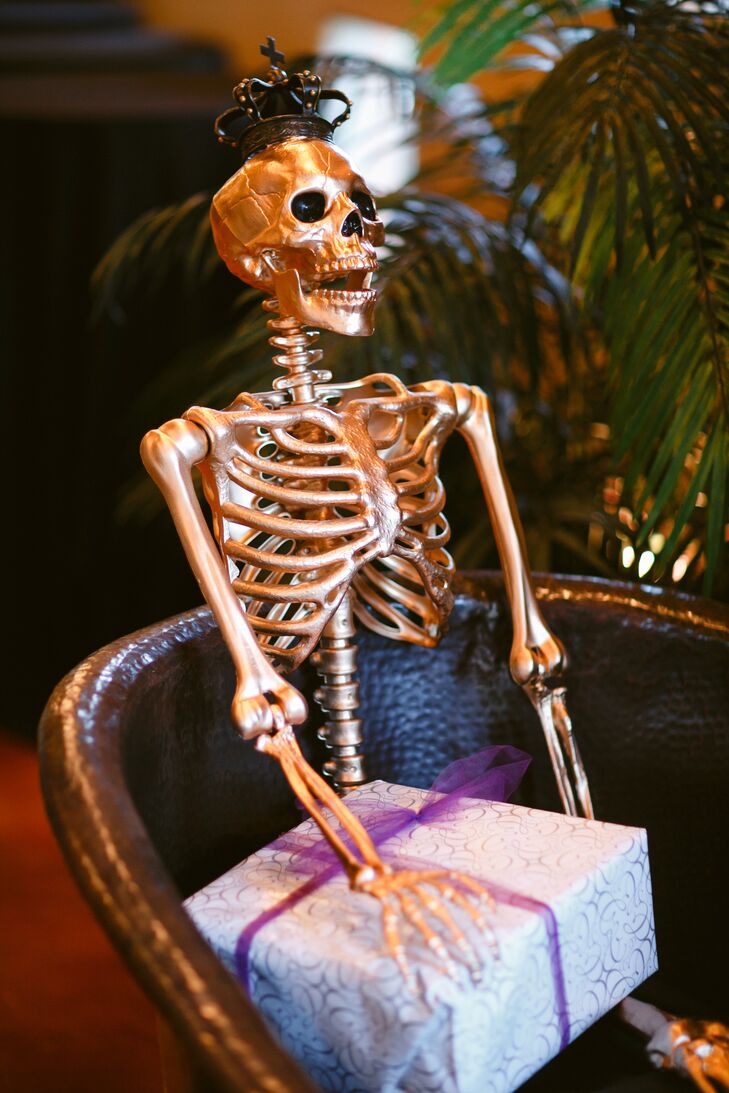 The bride made gold leaf and glitter masks for each friend and relative to wear on the dance floor and to take home after the wedding event.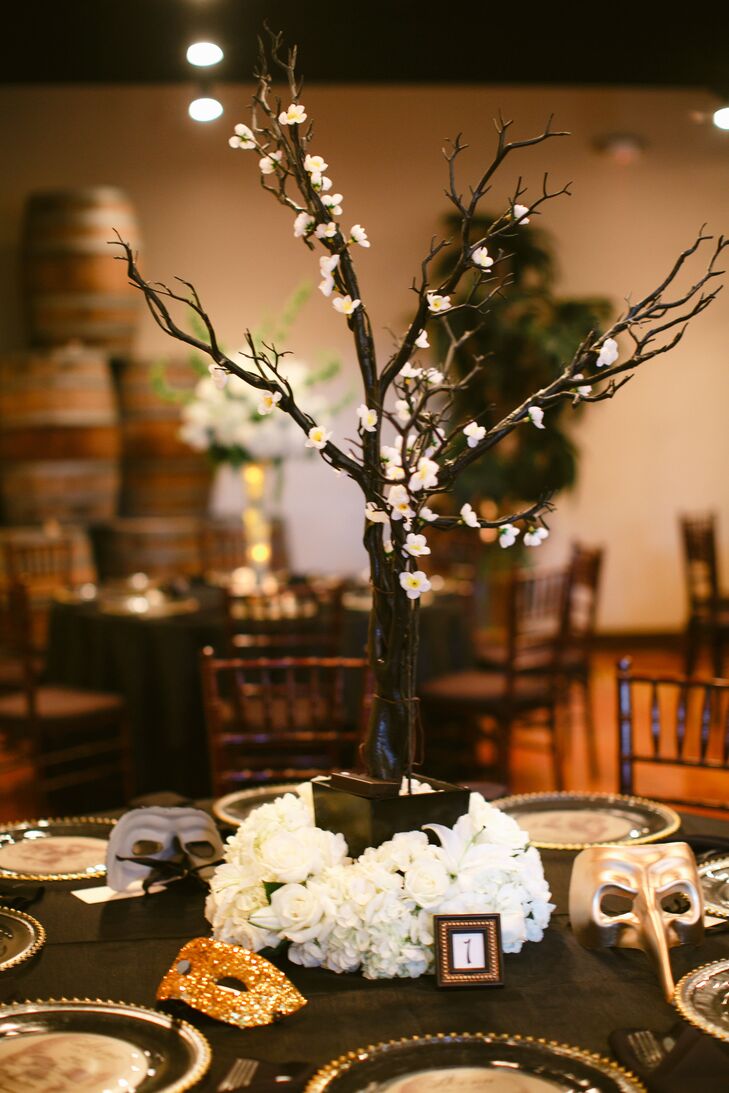 4. Kacie Wilson and Shaun McGuire, Washingtonville, New York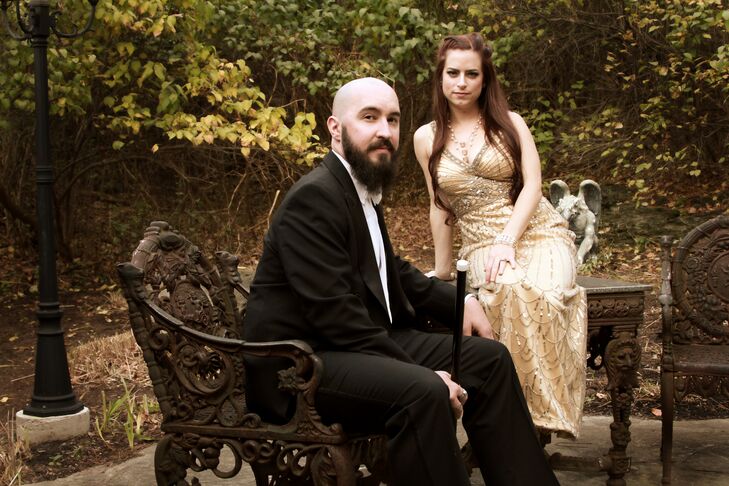 The wedding ceremony was at the Newburgh Brewing Co., which is a local brewery with a huge taproom and event space. The rings were very unusual but so elegant.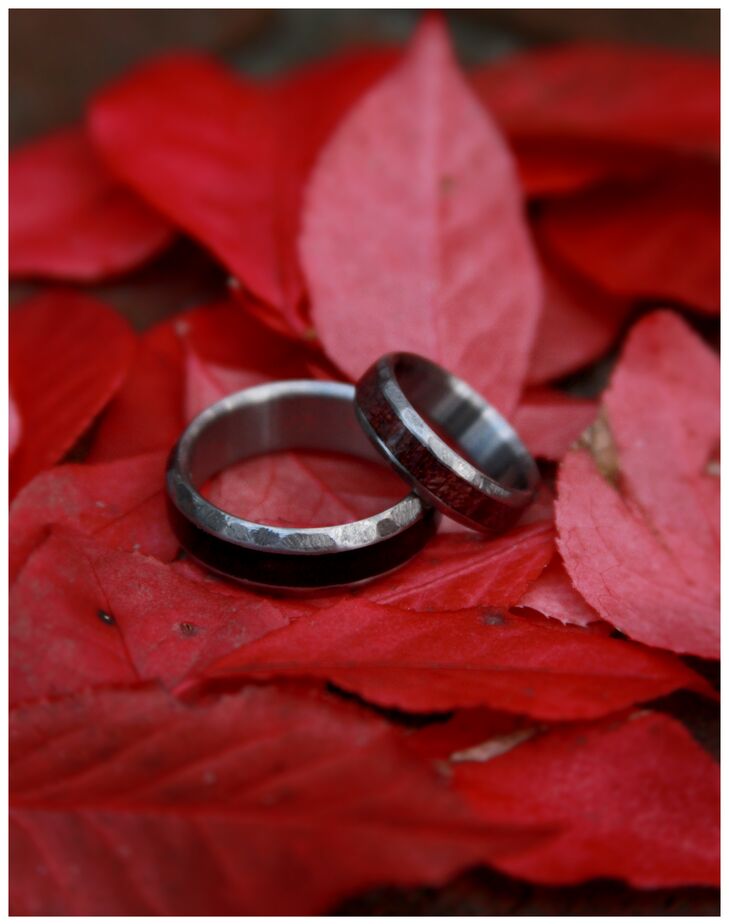 Even the napkins were made in the Halloween themed wedding style.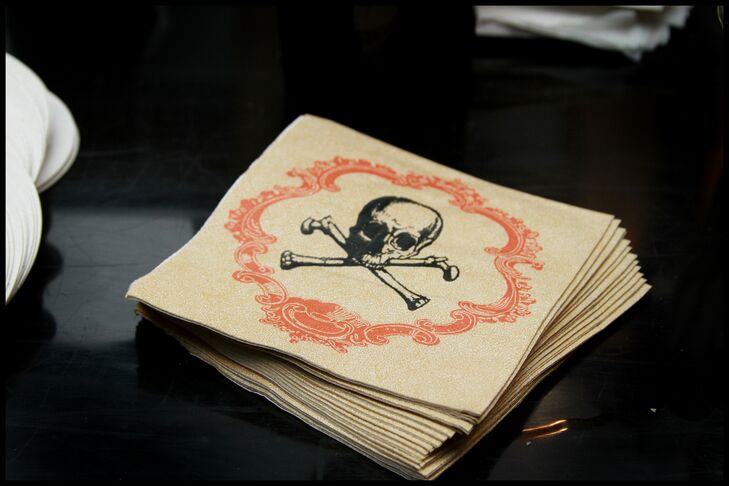 The photographs were dramatic and their photographer made unusual poses and photo post production.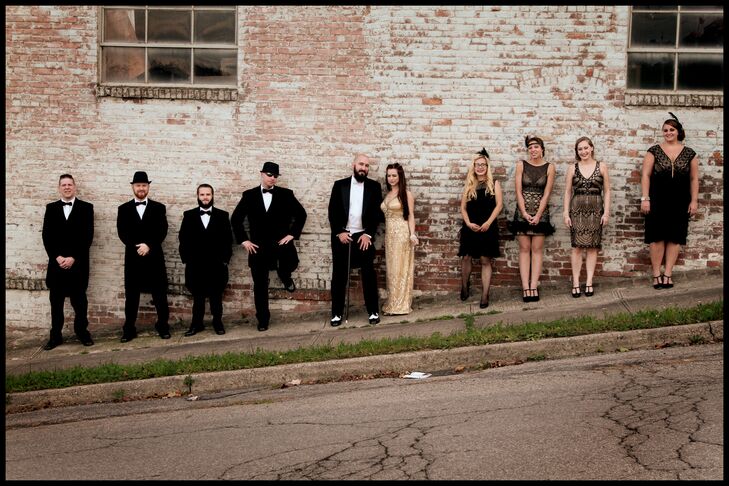 The couple found the Halloween wedding decoration ideas together, the music bands, the custom drinks, the speakeasy theme. They say everything was done to reflect their personality and inner world.
5. Shelby Allen and Chris Frame, Cullman, Alabama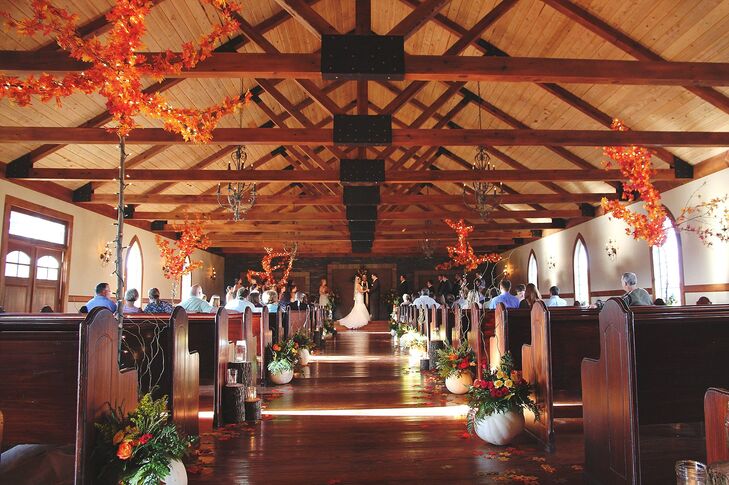 This rustic autumnal wedding ceremony was held at Stone Bridge Farms in the beautiful place. The style of the wedding was done in a seasonal red and orange color palette. There were many berries, gourds and chrysanthemum.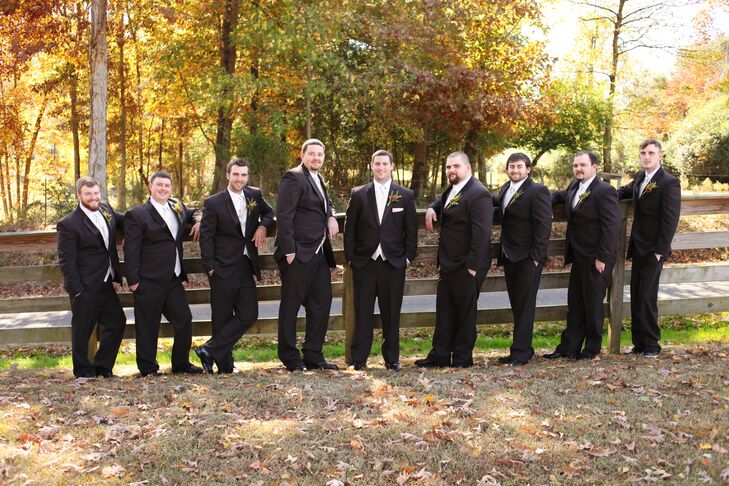 The group photographs were very nice and warm. The wedding bouquets stand out among the costumes of the bride's friends.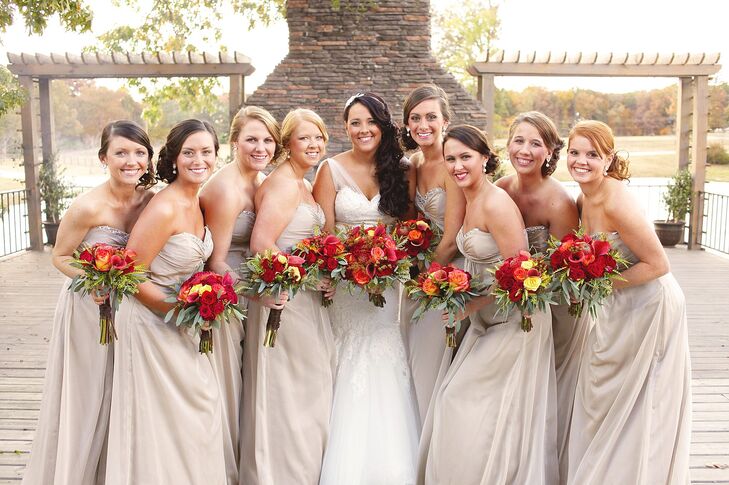 Many pumpkins were everywhere having decorated the hall and surrounding.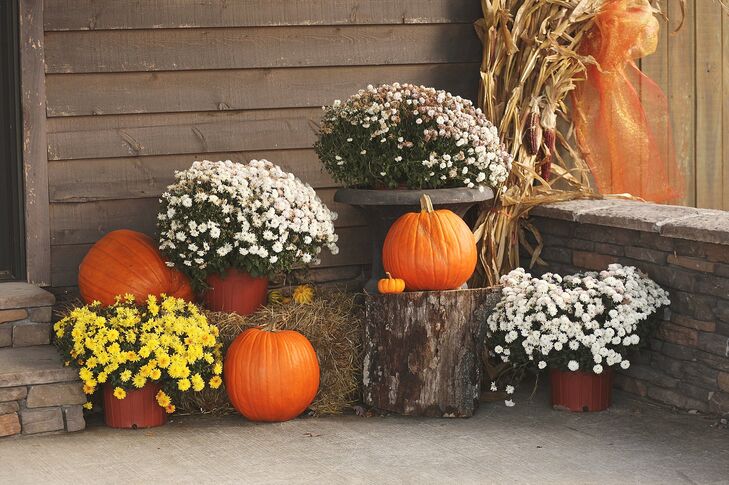 This photograph is the best one in their collection. Summing up, this party is not a Halloween themed wedding as the mentioned above but is worth to be placed in this list.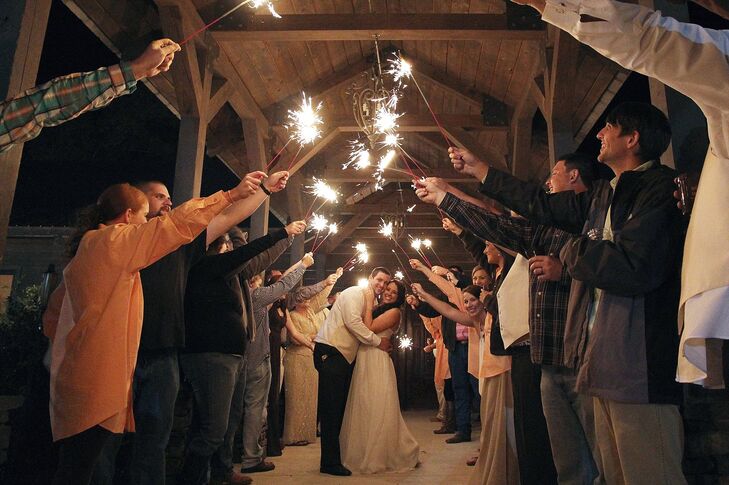 Halloween wedding ideas you should not miss
Halloween wedding ideas are in big demand nowadays. If your clients want to have a Halloween themed wedding ceremony, let them read our article to understand with what they should start preparing.
Fix The Photo creative team has gathered some of the most unique and fun ideas for Halloween weddings for your inspiration!
1. Halloween wedding decoration ideas – Make surreal atmosphere
The first thing can help any photographer to make the magic photographs during the Halloween wedding day is interior and exterior décor. They should not be expensive. You can make your wedding decorations on a budget, we recommend the following Halloween wedding decoration ideas which are affordable and beautiful. Make your own magic with fairytale photo shoot and surprise your friends and relatives.
Pay attention to the ideas which are the first in the Google list, visit Halloween party beforehand, attend shops and event stores where you can find decorations at reliable pricing.
Use nature for your Halloween themed wedding – green trees, natural framings. Black and white palette is a wonderful choice for this type of celebration. Carved pumpkins and gourds, many candles, lightning, orange decorations even made by paper, dark feathers, skulls, the list is really endless.
2.Details make ideality
This type of weddings leaves so much place to your imagination. Pay attention to all the fun DIY Halloween wedding ideas which everybody can make at home and not expensive. Decorate not only the table, but also the floor and walls. Halloween wedding reception ideas can also help to enhance the themed atmosphere.
Decorations can vary from spooky to elegant and even classic. You can find so many tips and tricks just having googled "Halloween wedding decoration ideas" No matter it is a vintage wedding or a modern vampire celebration – everything is possible.
3. Table setting and tableware Halloween wedding ideas
Tableware do not have to be very expensive and elaborate. You can use many all fall colors to enhance the environment for guests - autumn leaves or flowers, big and very small pumpkins with candles inside.
The list of Halloween themed wedding ideas for cakes is so huge – scary vampires, big red roses, black and white cream, your favorite characters of horror movies, etc. From spooky cakes to pretty cakes with sparkle orange, yellow, green and red leaves, there are thousand of ideas for Halloween themed wedding cake of your dream.
If you don't have much money to order the themed cake, you can always just buy a scary cake toppers. Put a creepy Halloween topper from your favorite legend or movie and surprise your guests with creativity.
4.

Wedding photoshoot

Creative and beauty photographs are necessary here. There are so many photo booths, decorations, poses and lightning effect which can only enhance the photoshooting. Many photographers offer wedding photography post processing services to create scary photo manipulations or work with color correction.
Autumn is a perfect season for this themed wedding photo shoots and outdoor Halloween themed wedding. Beautiful costumes of a couple, candles, and a magic destination will make the photos incredible.
Ruin the traditional wedding rules. Realize extraordinary photo ideas to party favors to decorations! Let your guests remember about your wedding photo session forever – scary photo booths, decorations, masks, make-up.
Wedding photo session should be perfect, the outcomes have to satisfy the clients especially for this themed wedding ceremony. We recommend our help with high quality photo retouch before and after in the portfolio. We also work in gothic style and can help with adjusting such photographs. Our reasonable photo retouching rates with make you surprise. We have many discounts for wedding photographs and volume special offers for temporary clients. Realize you Halloween wishes and make wedding photoshoot perfect and unforgettable.
You are welcome to post your comments.
Post comment via your Facebook account