Blog
How To Take Engagement Photos
About 2.4 million marriages are registered in the US annually. Not all newlyweds use the services of wedding photographers, who are skillful at taking great engagement photos.
If you want to offer the most creative, touching, sexy and truly wonderful pre-wedding photography in your area, find out everything about how to take engagement photos.
---
Contents:
---
Many photographers include a pre-wedding engagement photo session in the cost of the wedding photography package. In fact, it is an excellent opportunity to get to know the couple better, which will be beneficial at the wedding. All photographers for engagement pictures take from $150 to $500 according to the area and duration of work. Would you like to add this additional photo session to your photographer package, learn how to take engagement photos with me.
Types of engagement photography shoots
No matter what style you pick up (themed Games of Thrones, Harry Potter, b&w, vintage, etc.), there are only two possible ways to implement it – either formal or informal.
Formal posed wedding engagement pictures
A formal engagement photography is a traditional engagement photo made in classical costumes, with classical poses. It may take place in a studio with different backgrounds and stage props or you will work at the couple house or on the spot. In the latter case, you will have to think about traditional outdoor engagement picture ideas. If you choose to take photos in the city, choose some official places – a museum, a castle or a church.
Photojournalistic or informal lifestyle engagement photography
An informal engagement photo session is usually done in a playful way having used lifestyle and fun engagement photo ideas. Experiment with poses, destinations, portrait photo retouching it is the main difference, comparing to the formal method of shooting, while you try to capture your client as they really are, instead of giving them directions.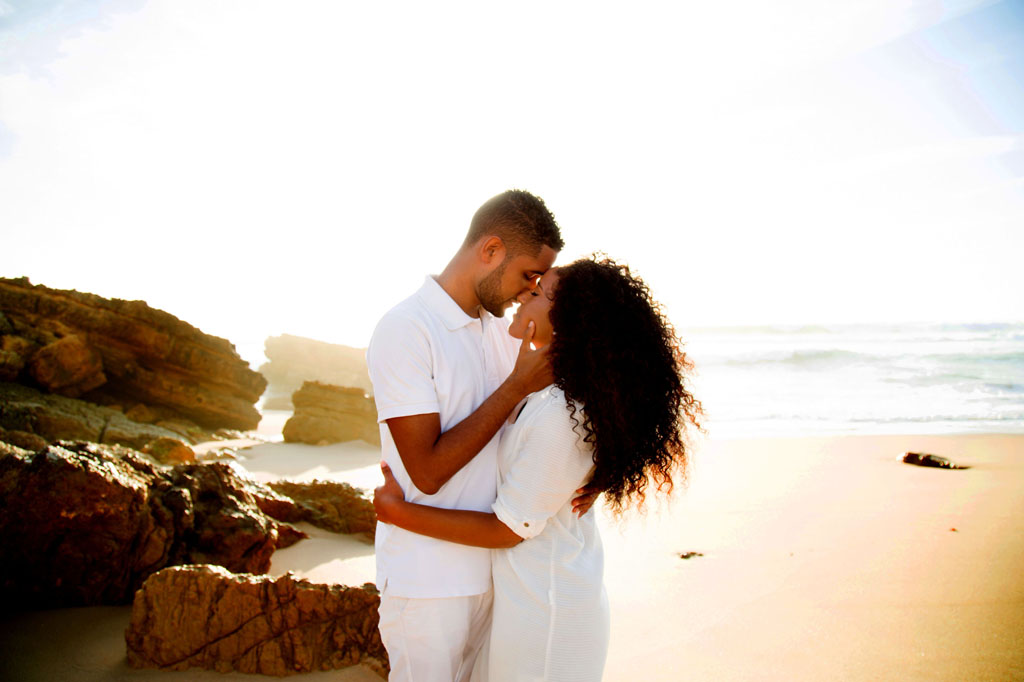 Good engagement photos – Planning
When to do engagement photos?
After you've learned about your clients' preferences and their ideas, set a precise time frame, that will guide you further. For example, some of my customers want to have a beautiful winter landscape as a background, so we have to wait for the ideal season and weather. As it gets closer, check the weather forecast and determine the exact date.
Answering the question "When it is better to take photos&?" I will turn to the long-term experience of photographers. In fact, this question was asked since the invention of the first camera, but the answer was found. This is "golden hour" which is beloved by many professional photographers. In fact, this is the first hour after sunrise and an hour before sunset. It should be noted that this time can be stretched or narrowed depending on the season. Why are photographers are so fond of this time? The fact is that just during the "golden hour" the sun is very close to the horizon and illuminates everything around with a soft, diffused light.
In order to get rid of the difficulties with the defining of the "golden hour", you can use golden hour calculator. Every photographer who appreciates his time and wants to work very efficiently should use things that can simplify his daily tasks. Such a thing can become online sunrise and sunset calculator.
10 romantic places to take engagement photos in the USA
It would be great if your clients show you their favorite places. If they have none, you may take charge of finding some proper locations, where you can implement your interesting ideas for taking engagement pictures. Explain or even show them the positive aspects of the chosen spot. Always enlarge your collection of such places. Look around the local parks, squares, coffee shops, restaurants, library, museums, cool vintage shops and other places.
The Wave
The Arizona Wave is a rocky canyon made of sandstone, which time, wind and rain turned into amazing stone waves. The Wave is an extremely picturesque place to get great engagement photo looks. It is well-known among photographers all over the world for its colorful, outstanding form and impressing views.
Alaska
One of the most interesting places for engagement photos can be the snow-covered areas of Alaska and its unique beauty. Here you can see everything - from snowy forests, crystal ponds and snow-decorated mountains summits. However, be aware of weather changes, which occur often.
Palm Springs
Palm Springs is this is a small city in California. You can find everything here: a hot dry desert, and high stone mountains, and a beautiful green forest with squirrels and birds. That's why photographers and couples like this place.
Mission San Juan Capistrano in California
The ancient Spanish mission of San Juan Capistrano is quite a romantic place. Here you can hear the chime of the century-old bells and slip into the past centuries. Serenity and tranquility amid lush gardens and cool fountains, surrounded by arcades of old walls, allows you to completely separate from the sounds and pictures of California's modern bubbling life.
Griffith Observatory in Los Angeles
The interior of the observatory is stunningly designed. There is a fifty-meter digital photo with million galaxies on the walls. Moreover, from here you can see "Hollywood" sign. In fact, you can choose an astonishing background for your photos in this place.
Vizcaya Museum and Gardens in Miami
It is a beautiful architectural and landscape complex, which also includes extensive gardens in the style of the Italian Renaissance, the original forest landscape and historic buildings. Here you can take the best engagement photos.
Seahurst Park near Seattle
This place offers you a saltwater beach and views of the Olympic Mountains. It is an amazing location with many interesting spots.
Big Sur in California
Big Sur is a place where you can see high cliffs towering above the ocean coast, mountains covered with a small green grass, and a dense forest, rocks, herds of cows, rare houses and winding roads over a cliff. It resembles something magical. This place is one entire sight, where affordable wedding photographers can create personal fairy-tale.
Mount Lemmon in Arizona
From this mountain, you can enjoy the most breath-taking views and take wedding engagement pictures, which will evoke unique emotions each time your clients see them.
Savannah, Georgia
One of the oldest cities in the United States, Savannah boasts a stunning historical district, picturesque streets, and a quaint small town feel with all the luxuries of a bustling metropolis.
Dressing for engagement photos
Though being very subjective matter, the couples always ask me about engagement photo dress ideas. You may advise something, but they will probably put on something comfortable and favorite. Still, you can recommend some items that look gorgeous in pictures. Professional engagement photo outfit ideas are usually highly appreciated.
Summer
As you know, summer is the hottest time for weddings, but many couples also choose this season in order to make their engagement photo. Light clothes made of weightless fabrics, extra accessories like hats or sunglasses are especially beautiful in this sunny season.
One of the most interesting dressing for engagement photos is being barefoot on a sunny day on the beach. Firstly, it will save your customers from having to choose a suitable shoe. Secondly, it will make the photos especially light and gentle.
Advise your customers to choose bright clothes. It will perfectly match with fresh herbs and leaves, and they will also have time to dress in pastel and strict colors during the wedding.
Fall
Autumn gives rich colors of warm shades, which are recommended to be repeated in the outfit of the groom and the bride. Bright orange, burgundy, beautiful yellow color are just necessary. Use layers in clothes. This never hurts during the autumn photo shootings. A warm flannel and a knitted sweater is an excellent cozy option for a warm photos.
Don't forget about seasonal accessories! Excellent looking bright scarves and soft, warm jackets.
Winter
Never let the cool weather prevent your customers from looking incredibly stylish and beautiful on their photos.
Winter engagement photo session is a great opportunity to show the festive atmosphere of the season. The best assistant in this will be a bright outfit for the bride with shiny elements.
If you are lucky enough to have snow in your region, be sure to use it. Warm accessories and additional props like a bright fire will be necessary.
Spring
This season gives a steady association with the beginning of a new life and all about floral ornaments and fresh greens.
Spring is the time of flowering, recommend your customers to supplement the ambient atmosphere of the blossom with floral colors or prints in clothes.
Spring is the time when the weather can change quickly. This can be displayed in the outfits of the bride and groom, for example, using a combination of classic costume and a very light spring dress.
5 styles of engagement pictures
Boho style
Boho-chic is a style of fashion drawing on various bohemian and hippie influences, it is a style which main peculiarities are loose multi-layer clothes, usually made from natural fabrics, long skirts with frills, shirts and tunics, decorated with braid, worn jeans. During the photo session, this style can be used not only in clothes, but also in the surrounding space. Excellent fit furniture from natural wood, wicker and knitted decor. When shooting outdoors, choose landscapes with natural pastel shades.
Movie themed
If your customers are very fond of a particular movie, this is a great opportunity to create a unique photo shoot in honor of their engagement. You can use additional accessories or special costumes, or go to a theme park.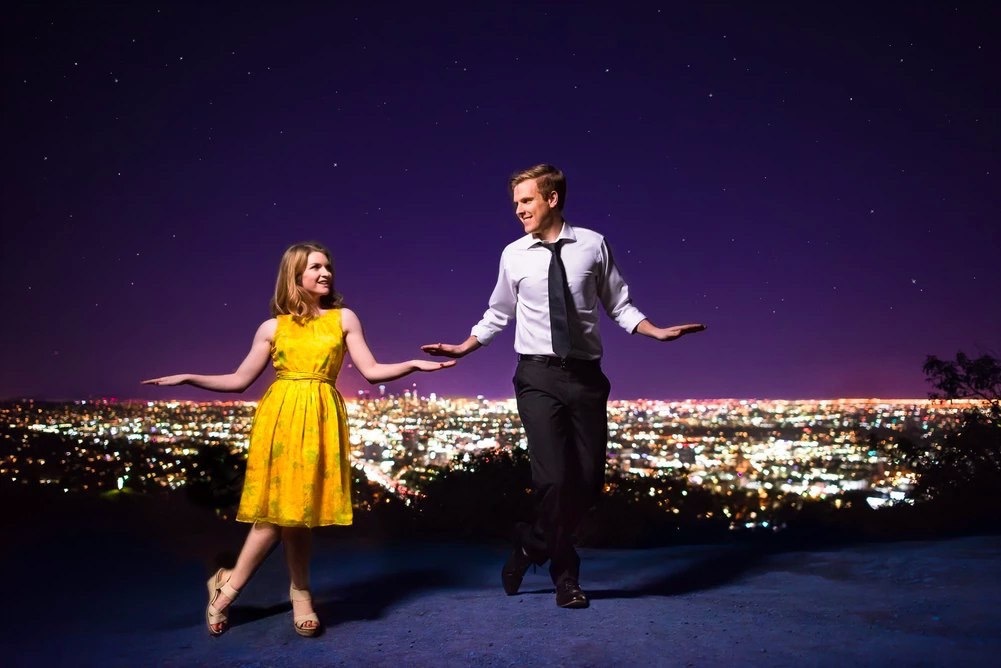 Retro
The photoshoots made in retro style, are able to reveal the individual beauty of every couple. Such photos represent undeniable value and are a real decoration of a family photo album. Following professional engagement photo shoot tips you get a chance to plunge into the previous centuries.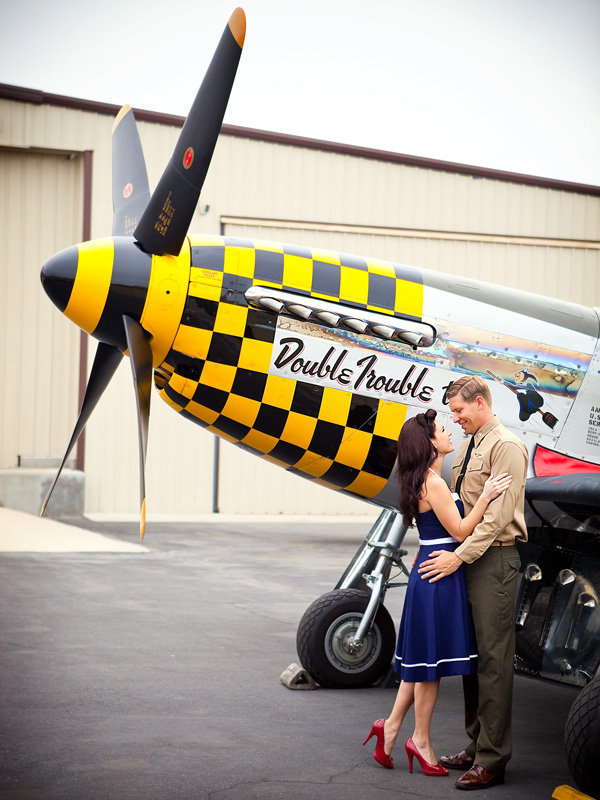 Black and White
How to take engagement photos to make them astonishing? Try black and white photo retouching. A simple black and white photo is preferable for capturing emotional moments. The fewer colors you have, the easier it is to consider the plot of the photo.
Fairytale
Use magical engagement photo shoot ideas to bring some cheerful mood in the picture. Moreover, it has always been believed that in fairy tales, love is the strongest and most sincere, so why not use it?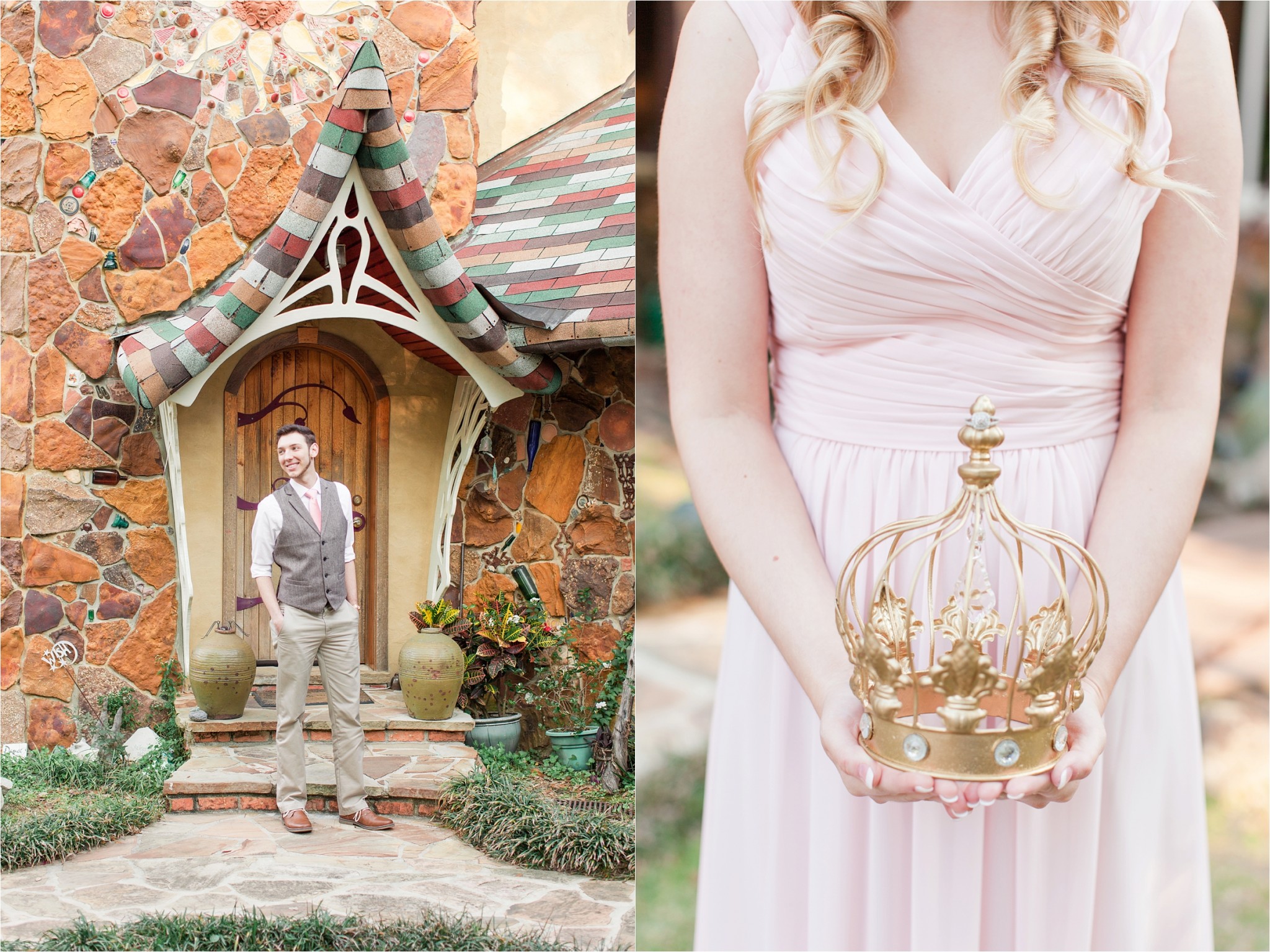 Props
They help to add some visual interest and create cool pics that pop up. Use them to express your clients' inner world, show their hobbies and talents, to bring some creativity and fun.
Avocation & Interests
There is no other appropriate way to show the personality of a person than bring some typical items into the photo. For instance, sports fans can invite their photographer to a stadium or a gym. You can use books, board games, cameras, food, clothes and much more.
Seasonal Activities
Use each season peculiarities in your photos. Some things can be done only in winter, while others require warm weather. Make benefit of any time of the year.
Coffee time
According to engagement photo tips for couples, it is always great to have some cups of coffee with sweets or cakes in the picture.
Love symbols
They make your photos cute and touching.
Couples photography poses ideas
Traditional pose
In such photos, a photographer shows a couple sitting, walking, talking or dancing side by side. In the photo, you will see distinctly head and shoulders, half or full body. Your clients have to face the camera.
Candid pose
Professional engagement photographers say that such photos demonstrate the feeling very intimately. It seems to be an unplanned realistic shoot.
Embrace pose
A simple hug looks great in pictures. They can hug each other or a man can embrace her standing behind.
Profile pose
Don't disturb a couple from small talks and delicate glances. Try to capture these sincere moments.
Walking pose
It looks natural and is very comfortable for customers.
Playful pose
Family engagement pictures can also show some funny moments. Your clients will definitely appreciate such shots, which will make them laugh.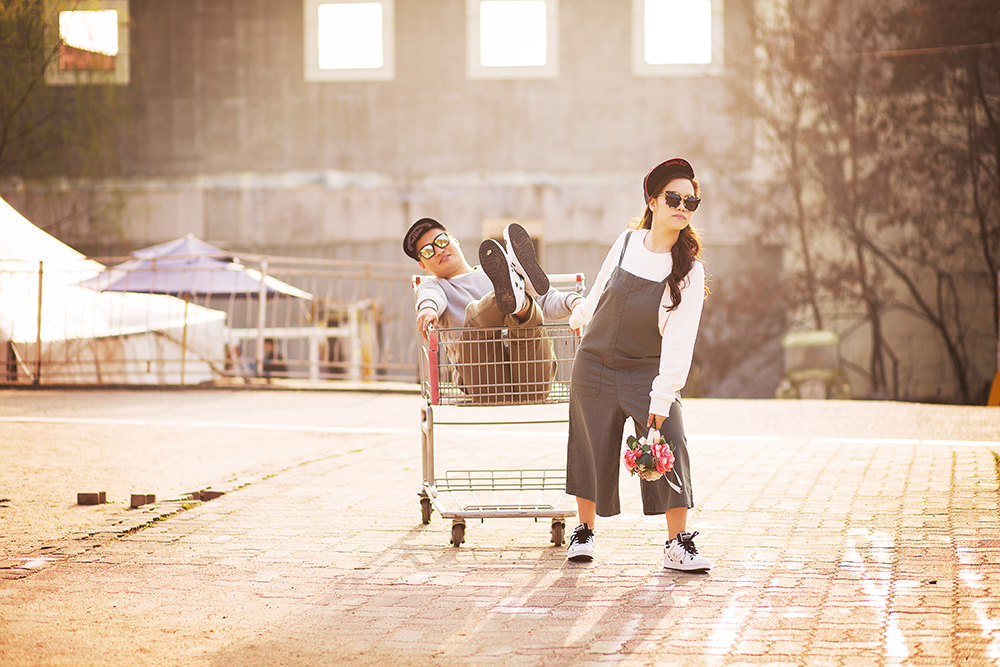 Kissing pose
How to take engagement photos to express all the depth of people's feelings? Catch the moment when the lips are just a few inches apart. It looks so touching and romantic!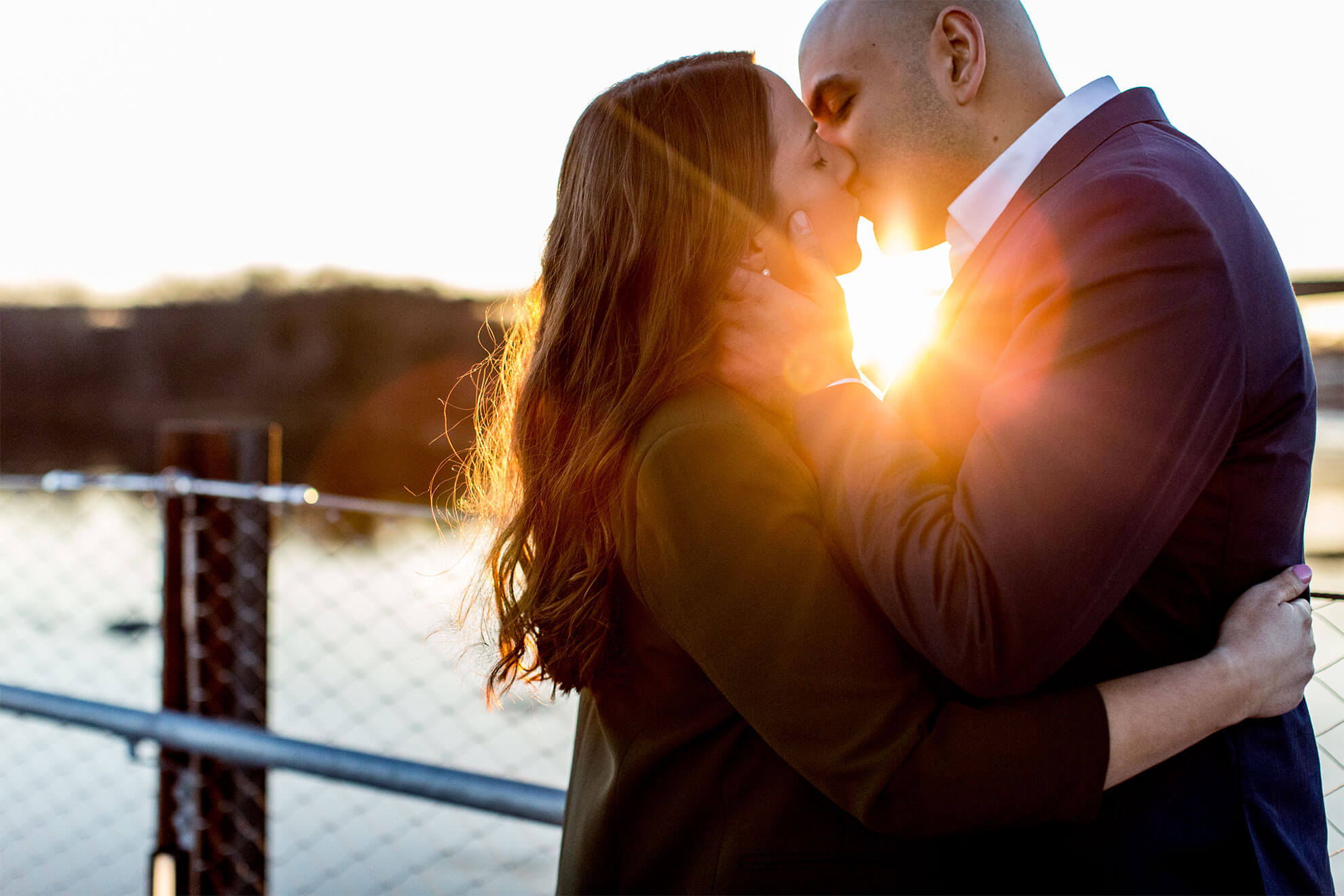 Details
Every detail in the photo should be thought about beforehand. They can express the love in a simple way.
2018 engagement photography ideas
Elegant and moving, fun and emotional, these engagement photo session ideas will definitely inspire you this year.
Casual, the home atmosphere looks very harmonious in the photos. Breakfast in bed brings some intimate feelings.
Ice cream awakens the most sincere emotions from childhood.
Never forget to be sincere. Talk with the groom about how and when he will make proposal and capture this moment.
Sometimes your clients need no makeup tips for engagement photos. Casual and home photos are in trend in 2018. Make them feel free and enjoy partner's company.
FOOD connects people.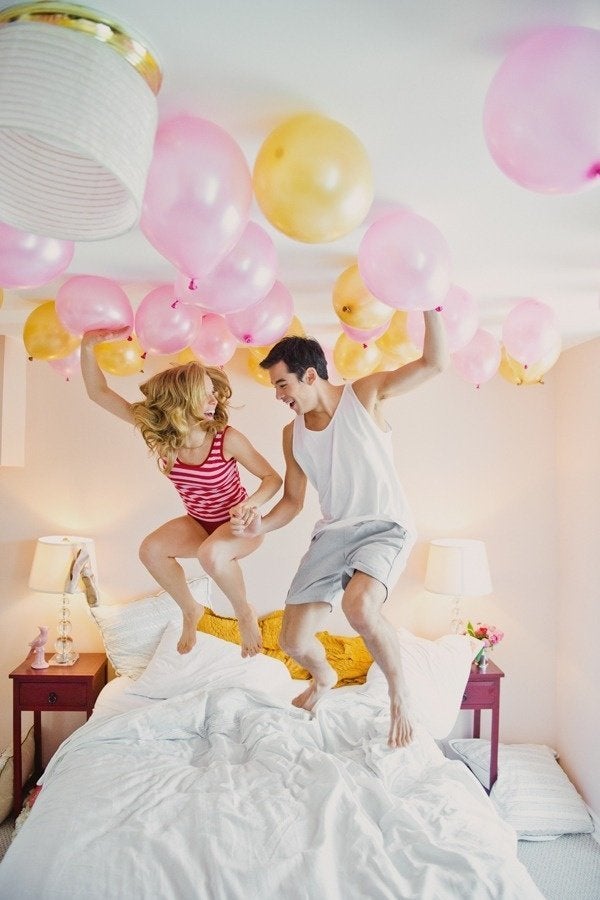 Pajamas party! Why not?
Colorful emotions in white and black shoots. Classical effect – but always in trend.
Young couple and their pet in the kitchen. Very sweet and homey.
There are only two of us in the whole world. Peace and love!
Using of costumes can be a great idea.
Nature backgrounds are very inspiring in 2018. Choose several destination, good weather conditions and pastel outfit.
Take a car and go to California beaches.
Small couple, huge backdrop. What a picturesque view!
I have been working in this business for more than 15 years and have never regretted that I chose engagement and wedding photography as my profession. After all, it gives me a decent salary and it is my favorite hobby at the same time. I hope these tips and ideas will answer the question of amateur about how to take engagement photos well, and will help you to make them interesting and very professional.
You are welcome to post your comments.
Post comment via your Facebook account