Blog
Las Vegas photography tips - Only your imagination is the limit
Las Vegas is a city of contrasts and shocking diversity. Everything most eye-catching and entertaining is compiled in this sparkling and never sleeping city of ceaseless fun and boundless freedom.
Las Vegas is a city of contrasts and shocking diversity. Everything most eye-catching and entertaining is compiled in this sparkling and never sleeping city of ceaseless fun and boundless freedom. Las Vegas has already owned its status of perpetually partying place which abounds not only of overly exited tourists, but also of happy newlyweds and couples who are about to get marries in a blink of an eye. Due to a multitude of films and TV series Las Vegas is infamous for the latter. Nevertheless, it may become a perfect place to throw you wedding ceremony. Despite the stereotypic view of only drive-through chapels with cheap decorations and queues of weird wedding couples this city can offer you a lot more. And with a sufficient amount of research and preparation, as well as Las Vegas photography tips at your disposal, you will be perfectly able to arrange an outstanding wedding ceremony without spending much money on flying abroad. Just a couple of intelligent moves and arrangements and you can have the wedding of your dreams with everything necessary in one place. In this case, only your imagination is the limit since you may arrange any king of wedding in Vegas, without any doubt, starting from fun, non-standard and extraordinary and ending with sophisticated, exquisite and posh wedding ceremonies on the background of a marvelous city. Most importantly, Vegas may present you with a splendid opportunity to obtain extravagant and mesmerizing wedding photo albums which you will be pleased to look through over and over again, reviving in your memory all the great moments from wedding celebrations in this enchanting city. And you don't need to hurry up and catch a plane the first thing you get married in order to spend your honeymoon. Las Vegas is a perfect place for having a rest and entertaining with your family and friends since it possesses bits and bobs of practically all the beauties from around the world, as well as has its own inimitable charm. Isn't it perfect?
Las Vegas street photography
This city is perfect for outdoor metropolitan photo sessions. Las Vegas street photography has already enchanted many people out there thanks to the abundance of the city in various attractions, memorizing buildings and its charming luminous lights all over the place. As you might have already seen on our retouching blog in the article Street wedding photography - inspiring pictures, Las Vegas street photography is an example of some of the Best contemporary wedding photos in the world thanks to the general diversity of the city, as well as to its extravagancy and uniqueness. You can definitely spend a couple of long and eventful days shooting in Las Vegas but still wil never manage to shoot it all. Here are a couple of places which are quite frequently featured in Las Vegas street photography and are just the right thing for wedding photography.
Have you ever dreamed of having a wedding ceremony in Paris? We bet many of you have since this city is considered to be the most romantic one in the entire world, the epitome of love in the image of a city. But why should you bother spending so much moony and time flying to Europe and making wedding photos at the staple feature of Paris – Eiffel Tower? There may be plenty of beautiful attractions, as well as Weird wedding traditions and customs around the world, but you don't need to make a world tour to see that all and to capture in your wedding photos. You can easily do it in Las Vegas!
The Bellagio and its marvelous front view is a great incentives for photographers as well as for wedding couples since it's a great place to snap a couple of or even a bit more mesmerizing wedding photos. The architecture of this splendid building is downright exquisite. Above that all, there is a marvelous lagoon in front of the building so that it reflects in the daylight and in the nighttime enhances the beauty of all the light and luminous dazzling. And let us remind you of amazing fountains in front of the building which can make just a great background for any street wedding photography.
If you can't help but being eager to snap photos in the background of beautiful fountains, than you should probably visit the Mirage. This place looks absolutely fabulous, and we are not exaggerating. It not only nice to watch it at any time possibly, but it's quite a pretty place in from of which you make take a couple of great street wedding photos.
Having a bit of New York vibes? No problem here as well since Las Vegas as such an amazing spot as New Your Casino with a charming Brooklyn Bridge. No clipping path service or photo culling services because you can't be in two spots at a time! Just go to Las Vegas and you will be able to kill two birds with one stone.
How can we forget about the Venetian? This district if perfect for Italy lovers. The lagoon there is a great replica of Italian canals and does make you feel as if you were on the soils of tasty pizzas, amazing wines and meter-long pastas. Mmm, bellissimo! The Venetian can become a perfect spot for any couple. And with the help of a professional photographer and skillful wedding photography post processing services no one will ever presume that it isn't actually Italy.
Cesar's palace is also capable of creating an illusion as if your wedding photography were located in Italy. The classic looking Roman statues and splendid fountains make you feel as if you were in front of the Trevi Fountain just in the heart of Italy. And at nighttime this place is illuminated with colorful lights which make this place even a better backdrop for street wedding photography. Professional photo montage is capable of making it look so much authentic that you will never regret not going to Italy but instead heading to exciting Las Vegas.
And in case you want a piece of authentic Las Vegas in your wedding photography, there is no better place than the "welcome to Las Vegas" sign. Pretty obvious and quite authentic, hah? Surprisingly, but this is one of the most like spots for street wedding photography and many wedding couples are eager to make a photo in front of the sign. Well, we should admit that it really looks pretty cool.
Best places to celebrate weddings in Las Vegas
Taking photos outside in such versatile city as Las Vegas is for sure a great idea. You don't have to spend much time in searches of perfects spots for mesmerizing and bewitching photos, as you can see. Las Vegas is not only famous for its reach attractions which can be captures in your wedding photography. If you have a desire to remember you wedding ceremony for years and always beam with joy looking through your marvelous wedding photos, you should also seriously consider the choice of your wedding venue itself. This is one of the Las Vegas photography tips you should take into account. Las Vegas abounds in multifarious chapel which is so different and unique. You wedding venue may predispose the whole wedding's atmosphere to be carried out in one or another way. As we have mentioned previously, only your imagination, as well as wishes and aspirations are your limits in this case since you have such a diverse range of choices in the city of Las Vegas.
One of the most popular Las Vegas venues of the recent years is the Caesar's palace with its luxury and grandeur, as well as amazing opportunities for posh wedding ceremony which will definitely stick in mind of your guests for quite a long period of time. Why actually picking a small chapel when you have such an opportunity to get married in a beguiling palace? In this place we guarantee you can carry out an unforgettable wedding ceremony and capture many family wedding photos which will please your eyes. And with a skillful and professional family photo editing they will look absolutely mesmerizing!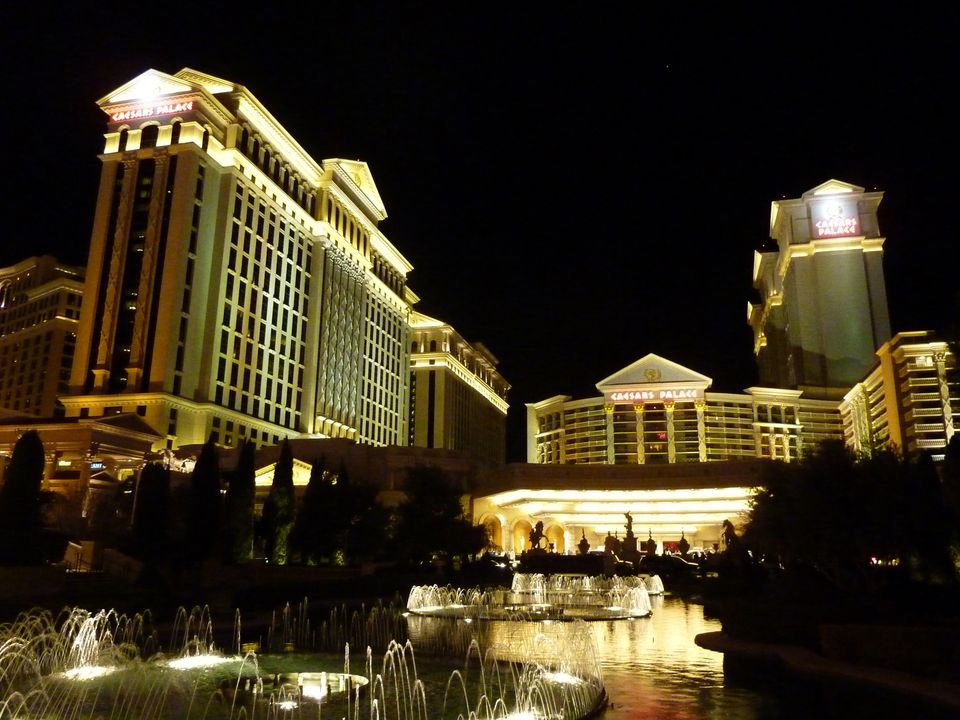 If you would like to experience the wedding of you dream and live a "happy ever after" thanks to your wedding venue, than you definitely need to arrange it in Las Vegas at Planet Hollywood. It is not only a humongous casino and a place of entertainment but also a place which houses a perfect luxurious chapel for the wedding of your dream. It boasts of one of the most grand and posh ceremonies. By the way, did you know that even Elvis Presley married Priscilla in this very chapel in the mid 60s? The chapel there is a representation of a classic wedding venue for those who would like to make a grand wedding ceremony and feel absolutely amazing on their most exciting day. Marble floors, rose petals combined with twinkling candlelight make everything look luxurious and romantic at the same time. Depending on the peculiar wishes you have you may change or add some decorative elements to have the wedding of your dream. As usual, the only thing you have to do is to make the team there know about your wishes and voila, live your dream.
If you are not a fan of grand and posh wedding ceremonies and more feel like having a secluded and intimate wedding celebration, than we have some more Las Vegas photography tips for you. Your wedding photos will look absolutely amazing when taken in Silver Sky Chapel which is situated in the building of a casino and resort centre. This is just the right thing for those who would like to have an intimate and mellow atmosphere on their wedding day, as well as to obtain sincere and full of raw emotions wedding photo images afterwards. The atmosphere there is perfectly romantic with the color palette ranging from blue and black to creamy and white. The place itself makes your knees tremble and hard pump out of your chest since its romantic spirit cant but submerge your into it. By the way, wedding photo images made in this chapel with professional black and white photo editing are downright amazing and make the wedding ceremony look even more romantic, mysterious and filled with authentic hart-filling emotions. You should definitely try it out if you are a fan of timeless wedding photo albums which are capable of living through years and years.
One more great place is Flamingo Las Vegas which houses six absolutely enchanting venues for perfect wedding ceremony. This place is quite in a high demand nowadays for its beautiful chapels with amazing gardens which have groundbreaking and perfectly breathtaking views. What is more, they have a professional wedding planning team, as usual, which can help you turn you hectic wedding preparation into a mere relaxation and vacation rest. Their chapels which look like real garden paradise seem to perfect both for quiet and secluded weddings as well as posh and grand ceremonies which are intended to stagger you with its beauty and the level of preparation. It all depends on you. You may just pour your wishes to the professional team there and they will surely make their utmost to make your dreams come true in their lush and blooming paradise.
Las Vegas engagement photographers and wedding photo artists
There are various great Las Vegas engagement photographers and wedding photography professionals who will gladly make your wedding memorable. There is quite a wide choice of wedding photography professional out there ranging from those whom you might have seen on one of our articles - Luxury Wedding Photographers - Are They Demanded?, or wedding photographers on the make who are not still that well-knows but are incredible gifted and know what they do. Here are a couple of those Las Vegas engagement photographers and wedding photography artists whom you might want to hire for your wedding ceremony in order to have amazingly mesmerizing wedding photos to remember one of your happiest days by.
EdiV Photography
This wedding photo studio was established no long ago, only seven years ago, but it has already gained the status of one of the most popular and award winning photography studious in the fabulous city of Los Angeles. This photo studio is internationally famous and gladly makes destination photo sessions for happy loving couples. What is most important about EdiV Photography is that this photo studio is perfectly capable of capturing amazing emotional moments which will for sure be the highlight of your Las Vegas wedding photo album.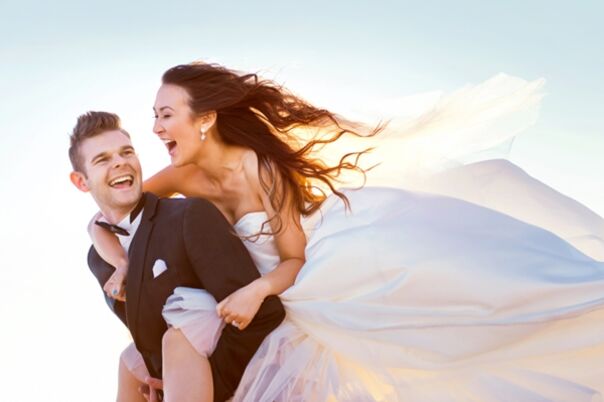 Chelsea Nicole Photography
Chelsea Nicole is virtually a Las Vegas photography who is always ready to make the best wedding photo albums imaginable. What is more, she is also a great destination photographer and always in support of new mesmerizing places, beautiful venues and amazing wedding ceremonies that she can be honored to capture. Chelsea Nicole has a film photography background which enables her to bring out that artistic and unique approach to every wedding photo session she does. She is in raptures over unusual and ingenious poses, as well as authentic and natural backdrops at the same time. And since she is against of choreographed photos, so to say, she makes her utmost to capture sincere moment and has an perfect eye for real and raw emotions.
Exceed Photography
Exceed Photography is one more example of highly experienced and skillful photography studio which specializes on capturing perfectly sincere and amazingly emotional wedding photo images. They do not only work in the city itself and the nearby districts of Las Vegas, but are also not against arranging a destination wedding photo session. If you are still worried about having a lack of great wedding photography poses, this photo studio is just what you need since they know for sure what to advise you in this case. They will gladly prompt you an appropriate beautiful pose which won't look too tense but natural and will reflect the essence of every happy wedding couple.
Norina Kaye Photography
Norina Kaye has a fabulous photography style, no wonder she is such in a high demand! That is all due to the fact that she is an ardent fan of sincere and timeless photography which is a mingle of creativity and diversity that exists around us but not always spotted by many of us, unfortunately. This destination wedding photographer biased in Las Vegas is perfectly capable of bringing all the good stuff from any location you like. Above that all, she is not only a professional photographer who is highly devoted to her cause, but also a great personality. It such a pleasure to be around her so that you will wish you had some more time for a professional photo session with her. And by the way, she is one of the best Las Vegas engagement photographers ever!
QuoteLife Photography
This photo studio is a great example of those who are apt to make sophisticates and intricate wedding photo images with lots of meaningful details featured in it. For the most part, they specialize in Las Vegas destination wedding photo sessions and can supply you with beautiful engagement, wedding and also mesmerizing portrait photo sessions. As the previous photo studios, they are liable to capture sincere emotions and candid moments which are so adored by others. Therefore, if you venture to choose them as your wedding photo studio you won't regret since at the end you will definitely get timeless and perfectly eye-catching intricate wedding photo images that everyone will love.
Are you eager to obtain Top crazy professional wedding photo montage and then be able to boast of Top crazy wedding photo retouchers portfolios? Or maybe you have seen our article Wedding Bikini Photo Sessions - Professional Photo Retouching Bikini Model Techniques and now have an ardent desire to have something similar? Or maybe you want a classic wedding photo editing service without anything extra but just with highly professional and good-quality body retouch and reliable professional portrait retouching services? If you are not entirely it is possible to fulfill it on your own then our professional photo retouching services is the way out, we bet! Our solid photo editing prices may show you with ease that our retouching company is quite in a high demand and is entrusted by many photographers and other clients out there. Our skilful photo editors are always eager to give you a professional aid and make your long-awaited wedding photography dreams come true. We always make sure feel deeply responsible to satisfy our clients with the final results and care about the quality of our work! You may see it on your own by means of taking a close look at photo retouch before and after examples pin our professional photo editing portfolio. What is more, we care about clients and don't charge sky-high prices but only reasonable and affordable once for our good quality and precise editing work. We make sure that you can always order our professional photo editing services without considerable losses from your family budget.
You are welcome to post your comments.
Post comment via your Facebook account