Blog
Love-story making or how to take photos for marriage proposal?
If you opened this article, then most likely, you are tormented by one question: "How to make a proposal to a girl?" and "How to take photos for a marriage proposal?"
If you opened this article, then most likely, you are tormented by one question: "How to make a proposal to a girl?" and "How to take photos for a marriage proposal?" This is a very important stage in the life of every man, as it is the first step towards the creation of his family. Therefore, you simply have to make sure that your proposal is remembered by your soul mate for life (in the good sense of the word, naturally).
The proposal is one of the most important moments in the relationship. The proposal should be made in an official tone, with some degree of formality. The offer of marriage is a very important moment in the life of the couple; which signifies the quantum leap of relations to a completely different level, so it cannot be done somewhere on the fly, inserting into the conversation a phrase like "the weather is good today, probably, it's time for us to get married". Best for the proposal of the hand and heart is the traditional phrase-question "will you marry me?" (Or as an option "Do you agree to be my wife?"), spoken in a flat calm voice, without constraint and unnecessary excitement. Although recently there has been a tendency that young people make proposals to their beloved ones quite unexpectedly and in very original places, see how this guy made an offer to his girlfriend "How This Boyfriend Pulled Off a Surprise Roller Coaster Proposal". Roller coaster is the most extreme place for this, it turned out interesting.
Of course, most often in such unusual places and before witnesses the girl answers "Yes", but you need to be ready for any response of the girl. Of course, when a guy makes an offer of marriage, he hopes that his beloved immediately rushes to hug him with the words "Yes, I do!", but you must admit the girl's right to say "I cannot answer now, I need to think" and "No". And if the answer of the chosen one is not the same as the man expects, he should treat him calmly and with understanding.
A lot of girls dream of a beautiful declaration of love and an unforgettable marriage proposal from their young man. Dream, dream… and eventually get an offer: "Let's live together", "Move to me", "Let's register marriage", "Well, if you're pregnant – then we will marry", or "Let's get married". Here is romance to saturation! But girl would like to hear cherished words and even surprise proposal photoshoot, which captures the most sincere emotions. Therefore, men, show imagination and do not forget to hire a photographer for this case, because this moment should be one of the most unforgettable in life.
What you should not do when you make your girlfriend a marriage proposal:
• You should not make an offer of marriage "like it was an afterthought";
• You should not make an offer of marriage when you are drunk – this shows your disrespect for your girlfriend;
• You should not chew, listen to music, or somehow distract yourself to extraneous matters during the proposal;
• Do not make an offer of marriage to your girlfriend on the phone, otherwise how the photographer will make the best marriage proposal photo?;
• Do not try to make an offer of marriage to your lover after having sex, in bed;
• It is desirable not to make a show from the proposal – many girls do not like excessive attention to themselves at such moments. So, if you still decide to do something enchanting, for example, make an offer on the air of a TV show – think about it 100 times;
• Hiding the ring in food is a hackneyed subject. And the girl after such an evening can get into the chair to the dentist;
• If your girlfriend is not a fan of any sports game, do not try to make an offer of marriage at the stadium;
• Do not make a proposal to the whole of her family. For your better half, it can be stress situation;
• If your girlfriend did not immediately answer "Yes", but said "I'll think about it", do not make a tragedy out of it and do not tell her your claims. For her – this is a very important decision in life and she does not have to immediately answer with her consent;
• Do not make an offer if you are not sure about your girlfriend at all 120%!
Any success, in our case, the answer "Yes, I do", conceals a large and thorough preparation, conversations and discussions with the secret photographer for proposal, the choice of location and necessary props if necessary.
Your happiness is in your hands and to do everything beautifully and correctly, be sure to take into accounted the tastes and desires of the girl.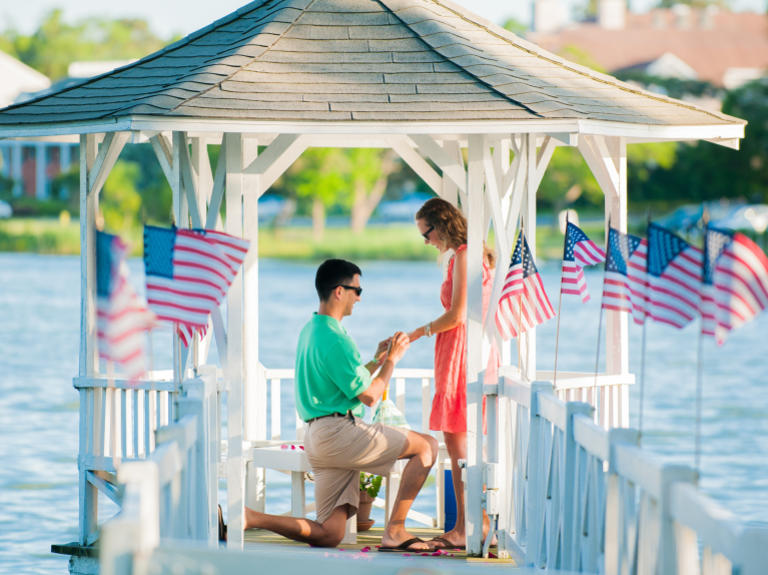 The offer of the hand and heart is one of the most magnificent moments of life for both the guy and the girl, so it doesn't hurt to record it to remember everything to the smallest detail. Therefore, we recommend making a surprise proposal photoshoot or catching on video your romantic confession.
Even the most pragmatic and sober-minded people in the soul are still romantic. Especially when it comes to true values, such as family and relationships with a loved one. It's no secret that sooner or later, but in the life of every man comes a time when he realizes that bachelor life has bothered him. And not because he wants home dinners and stability, but because there is a woman next to him, so he decides to create a family. So, the main task is to convince the beloved that their relationship should be transferred to a new level.
Traditions of engagement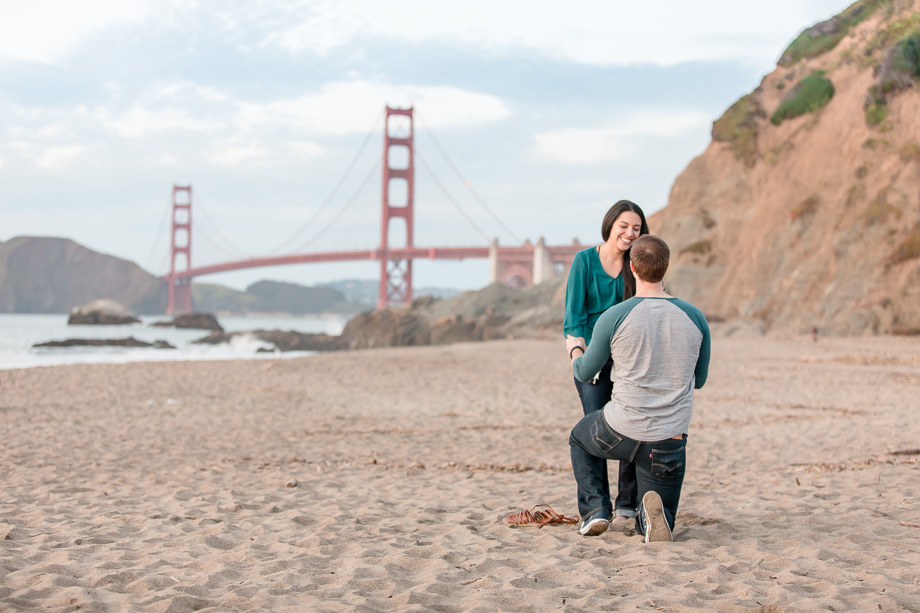 At all times, the moment when a man asks a woman to marry him, was considered especially solemn and meaningful. Of course, the modern rhythm of life dictates its conditions, but the offer of the hand and the heart is now decidedly decorated especially brightly and festively, so that the girl will remember this event for life. In addition, as practice has shown, men at heart are afraid of refusal. Therefore, many representatives of the strong half of humanity have a very natural question, how to make an offer of marriage, so that the young lady would definitely answer in the affirmative. There are many ways to make an engagement beautiful and memorable, as well as capture these moments, and also get the best marriage proposal photo ever.
The traditional procedure for marriage proposal implies that the man in solemn conditions, kneeling before the lady, tells her about his feelings and asks to become his wife. In confirmation of the seriousness of their intentions, the young man gives his beloved an engagement ring, which he puts on her finger in case of a positive answer. The engagement ceremony itself has been unchanged for many centuries, but the entourage and atmosphere in which the words of love and fidelity will be pronounced may vary, depending on the desire and fantasy of the groom. But something added to this ceremony – the introduction of the proposal photoshoot ideas: more and more men want to capture on the photos, as he makes an offer to his lover. Then such pictures can be shown to family and friends, and later to children. Create your love-story album, starting with common coupled photos, then photos of the marriage proposal, ending with wedding and family photos.
Golden rules about how to take photos for marriage proposal
Everyone has a wedding photo or just a coupled picture, but few have a picture of the very moment when the coveted word "Yes!" sounded when the emotions are genuine and most sincere.
After the man really decided to make an offer of a hand and a heart, he needs to read some rules and advice how to take photos for a marriage proposal, because a girl should not know anything about it, for her it should be a pleasant surprise. But first, let us consider some preparatory moments:
1 .It is important to choose the right moment for the wedding proposal. The guy needs to guess the moment so that at the time he makes an offer his beloved is not tired, hurrying somewhere, not getting enough sleep or in a bad mood, otherwise everything will be reflected in the photo and no photo retouch before and after can help. Therefore, for the engagement, it is better to choose a day off or a holiday, or make an offer on the day, which means a lot for a couple – for example, the anniversary of acquaintance.
Take care in advance that nothing could spoil the moment of the offer of marriage. For example, if a guy is planning to make a proposal in a restaurant or other public place, it will be useful for him to agree in advance with the people who work there (administrator, waiter, musicians, etc.), tell them his plan and ask for assistance. There are a whole mass of proposal photoshoot ideas, look at photos and read love-story of other people on the Internet, use to the best effect your own idea and go ahead! Also, the future groom should take care of his appearance – the marriage proposal is considered a solemn moment, and at this moment it is necessary to look accordingly, but everything depends on the chosen location.
2. The most important thing in this whole event is the Ring, which is better to choose independently. Involving a girl to the choice of a ring automatically means that the wedding proposal for her will not be a surprise and the romance in a situation where everything is known beforehand is also not enough, which means that the ring is better to buy yourself.
Practice with the photographer how it is better and more convenient to hold the ring in front of the girl that the photographer will able to beautifully and in detail capture it.
3. Inform the girl's parents. Having talked with her parents, you will not only show your good upbringing, but also express your respect for them.
4. Design a story to surprise your girlfriend and the photos will just fabulous. To make a marriage proposal right, original and beautiful, you need to compose a story and scroll several times in your imagination as you do it, and even better rehearse the sentence for your girlfriend, but so that no one notices. You can chat with a photographer who will show what kind of perspective will be more profitable, and that the girl does not notice him at work. On the day when you will make a wedding proposal to a girl, behave as always, so that the girl does not suspect you that you are plotting something.
The plot itself must be original and emotional, to combine both fear and love of the girl to you. There are an endless array of proposal photoshoot ideas, for example, you can come up with a feat for a girl or something else, the main thing is that it does not lead to a health risk, neither your, nor the girl, nor everyone around. You can just pull a girl's leg with friends, acquaintances or people she does not know.
But if you are a little confused about what and how to do, or you do not have enough imagination how to conquer your beloved, contact a specialized agency. Today, such agencies are quite popular; they will help you organize your exciting event: hire a professional photographer who knows how to take photos for a marriage proposal, come up with a story, and with it equip the location, add musical accompaniment, etc. Such a company will completely coordinate your marriage proposal, but will live in the shadow so as not to interfere with such an intimate moment. Typically, these agencies will help you organize a wedding, as well as offer the services of a proven photographer and video operator at reasonable prices. Such photographers, in turn, will help you relax during shooting and feel relaxed in front of the camera, because they know their secrets, some of them you can read through here "Wedding photography: 10 helpful tips to shoot an engagement".
Everybody has probably realized that the good photographer will try to capture the best moments of such an exciting event, but some cadres may be blurry or the photos will show some flaws, skin defects, or there will be a lot of people in the background, with this all easily manage any online service of photo processing, check out their photo retouching rates, contact the manager, upload photos and soon you will get high-quality pictures that will take pride of place in your love-story album.
Examples of the surprise proposal photoshoots
To surprise your beloved with a declaration of love, and even so that all your friends turn green with envy, is no longer so simple. Banality in the style of hiding a ring at the bottom of a glass, ordering a table in a restaurant, and so on, have long ago become a thing of the past. Of course, if you love each other, the girl will agree in any situation, even if the offer is made in the kitchen for a cup of tea. And yet, how to make an original proposal, so that in your old age it will be pleasant to remember about it?
Make a surprise proposal photoshoot in mobile Photobooth! It is curious and new idea to make an offer of marriage in a Photobooth. Girls will definitely appreciate such a creative! The most important thing in all this action is that the proposal of the future family man will be automatically photographed, transferring all the emotions on the faces of partners. It is also important that there are no strangers in this trembling moment, and if the groom is a shy nature, he will not have to blush in front of people, even if they are close. In any case, easy preliminary fun in front of the camera will help relieve tension, relax and adjust to such a serious step. In addition, you can pre-prepare not only the ring, but also a bouquet of flowers, a hidden video camera. By the way, if it already exists in the booth, then you can ask the administration to show it or record this story. There you can leave all the props so that the girl does not know anything in advance.
But if you have your ideas how to beautifully and romantically make a wedding proposal to your girlfriend, then you can contact a wedding photographer or photographer who knows how to capture lovers under the radar. Usually, professional photographers use the services of wedding photography post processing services to turn your cadres into beautiful photos and pictures for your love-story album.
By the way, keep in mind, the more extreme your location and the plot of your proposal, the more difficult it is for a secret photographer for proposal to take high-quality pictures, for example, if you are going to make a proposal during a parachute jump or a balloon, or under water, or at open area where there is no one else. But you can do something like "Make your own magic with fairytale photo shoot", just make sure your girl does not suspect anything strange.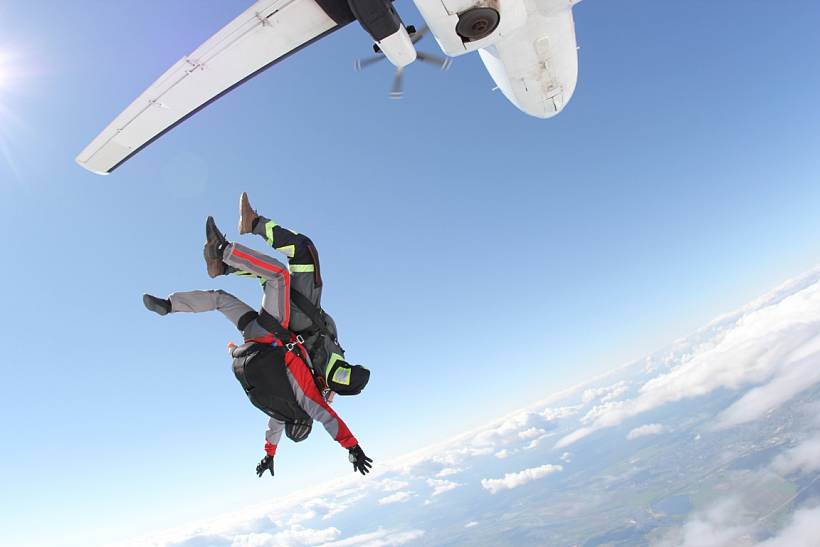 We live in an era of visual culture, where it's common to share photos about with reasons and without. But there are some important moments really want to be captured on a long memory, for example, a touching wedding proposal. But how to photograph a surprise event? Today some wedding photographers or just professionals of their business offer such a service as "Paparazzi on call". This is an original service that will make your marriage proposal a truly unforgettable event. More and more couples turn to such paparazzi.
Most girls dream of seeing their beloved with a cherished little box in his hand. And one of the sweetest moments in our life we'd like to share with our family and friends! Of course, the ring will say everything without words. But it's even better if the chosen one orders a special service – the professional "pre-wedding" paparazzi. They will photograph each emotion on a long memory. Quite like a romantic comedy. Well, how can you not feel like a star?
The original service has appeared in the USA. Any lover who decided to legitimize his relationship and make the offer an unforgettable one can contact "Paparazzi Proposals". Their specialists will help to pick up the original idea and place for the main question of life. And at the same time will hire a professional secret photographer for the proposal, which at the appointed time and the chosen location will be unnoticed waiting for the lovers with the camera at the ready.
All that needs to be done after – just appear in the right place at the right time. As well as it is necessary to paparazzi, the photographer will not give out itself anything. But he will make dozens of maximally detailed and artistic photographs that will convey every emotion.
After some actions in wedding photo editing service, photos can easily be downloaded from an individual gallery, which only the customer has access to. And once again surprise your loved one by making a pre-wedding album from these photos.
The wedding proposal and the wedding itself – the events are not only important, but also very costly for some and profitable for others. No wonder that more and more agencies with unusual wedding services are appearing in the world. For instance, thanks to the service Instagram, a new trend in the field of wedding photography appeared "How to take photos for marriage proposal for Instagram".
Today in Instagram, a terrific project is gaining popularity, which will be appreciated by guys who are preparing to make an offer of hands and hearts, as well as girls who are dreaming of the "one and only" happy day. The project "HowHeAsked", which has already counted 532 thousand subscribers, collects the stories of the most unusual, beautiful and amazing proposals. Here you can find the most beautiful and original proposals, photographed in the image and accompanied by brief annotations.
We are sure that no girl can refuse such an offer of marriage.
1) A marriage proposal involving a pet: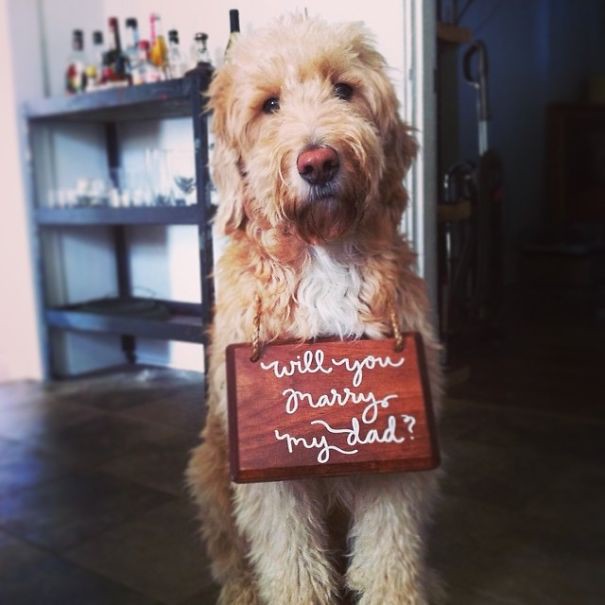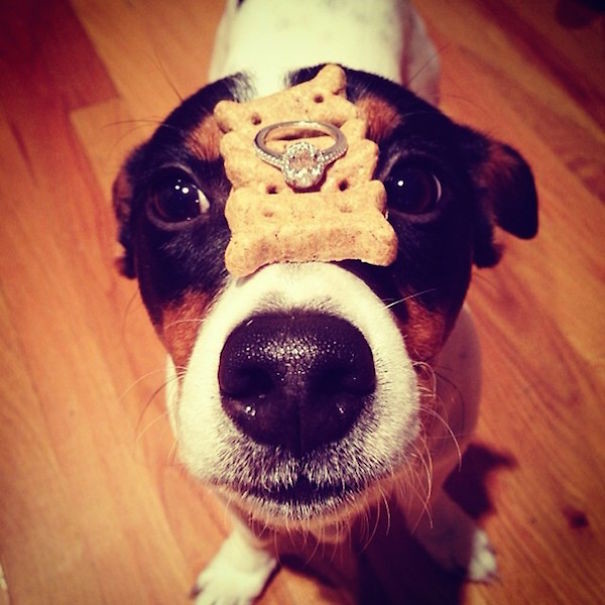 2) An offer of marriage on the beach: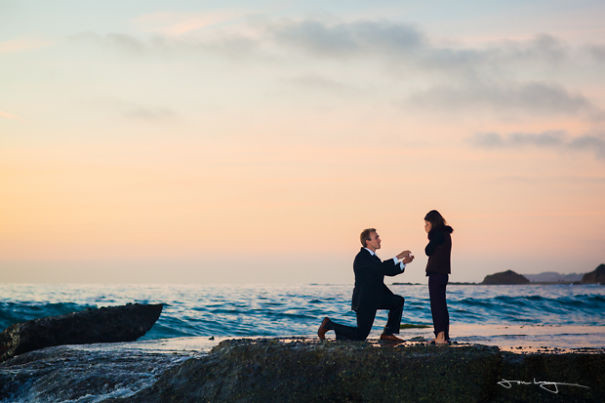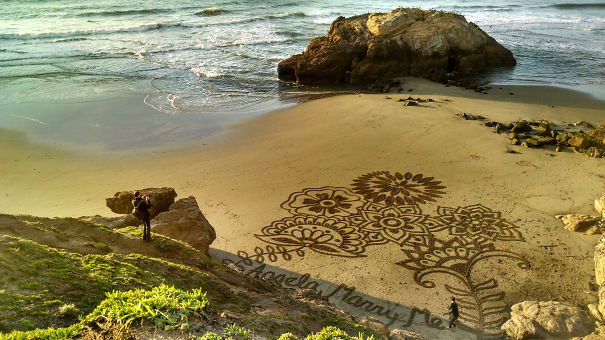 3) After our five-kilometer Colorful race, he kneeled on one knee and invited me to found our own race.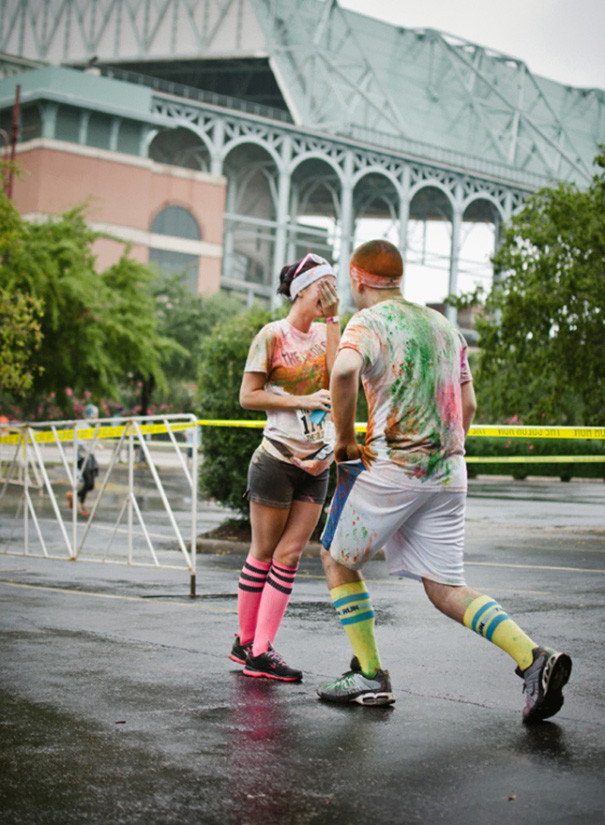 4) A wedding proposal in the style of the cartoon "UP!" It took weeks of searching at flea markets; eventually I still found the right things to recreate the scene in from the living room.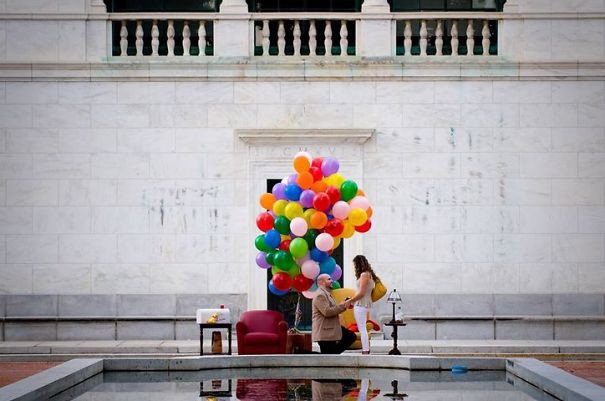 5) "Inside the biggest cave in the world, I got down on my knee and told the girl we met six years: "Will you marry me?"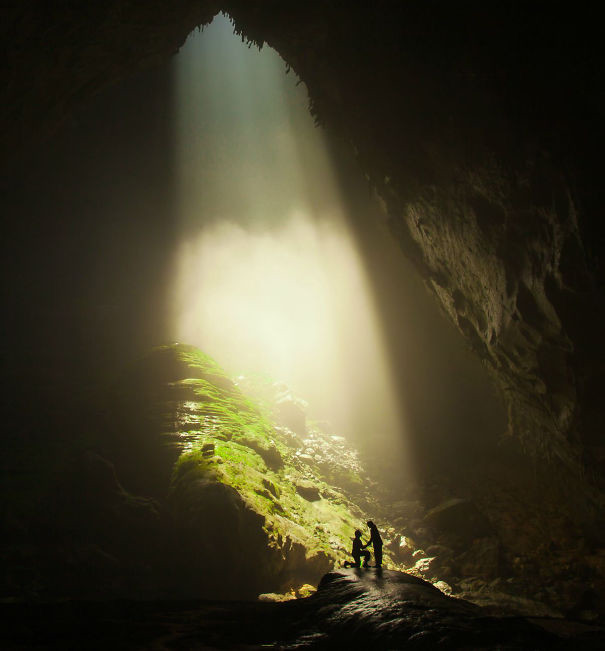 6) The offer of marriage on a beautiful lake, which was filmed by a hiding photographer.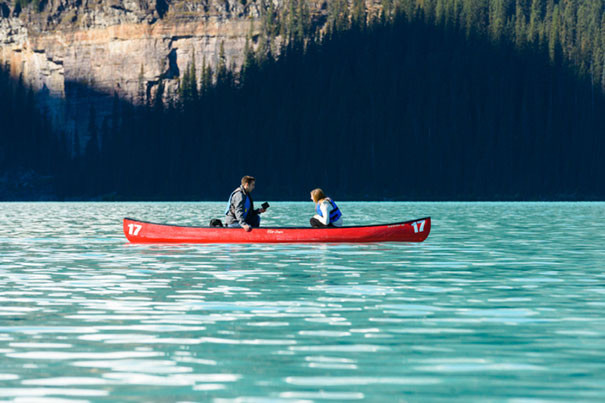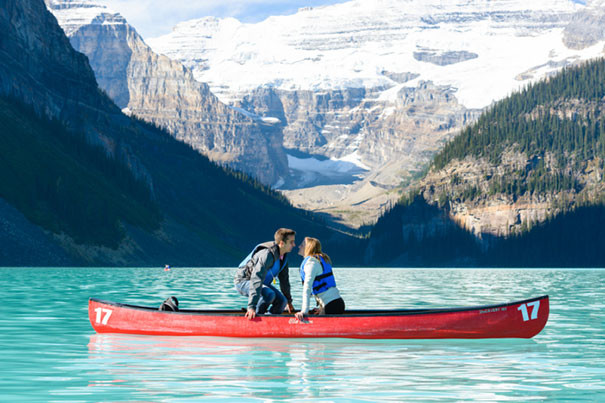 7) "Everywhere there were petals and candles, and next to it was installed a huge screen. My boyfriend Aaron pressed the button «Play», walked over and sat next to me in the hut, and then burst into tears".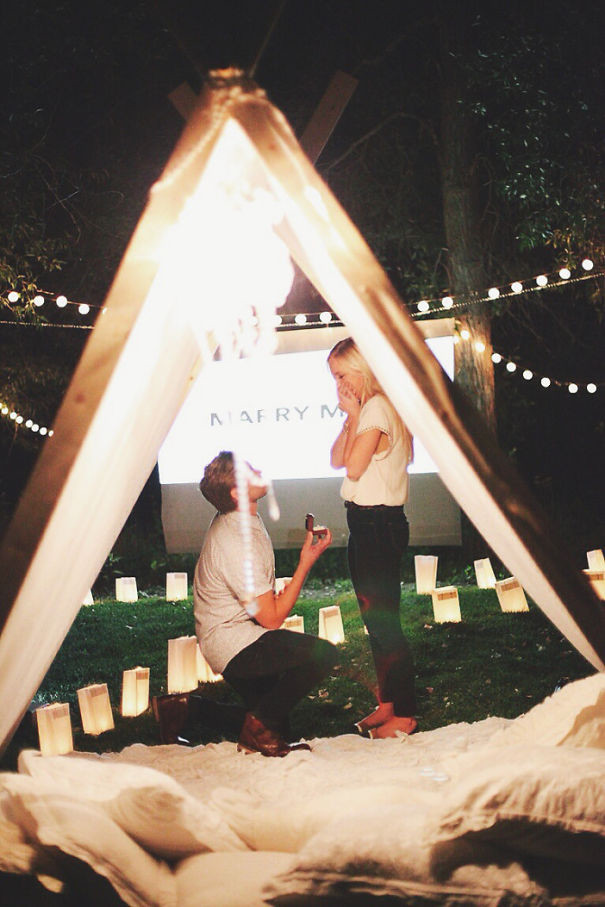 8) Over the steep. "After a nine-hour excursion, we ended up in the Trolltunga. When I getting the camera out of my bag, my boyfriend Connor took my hand. When I made a pivot to him, he was already on one knee".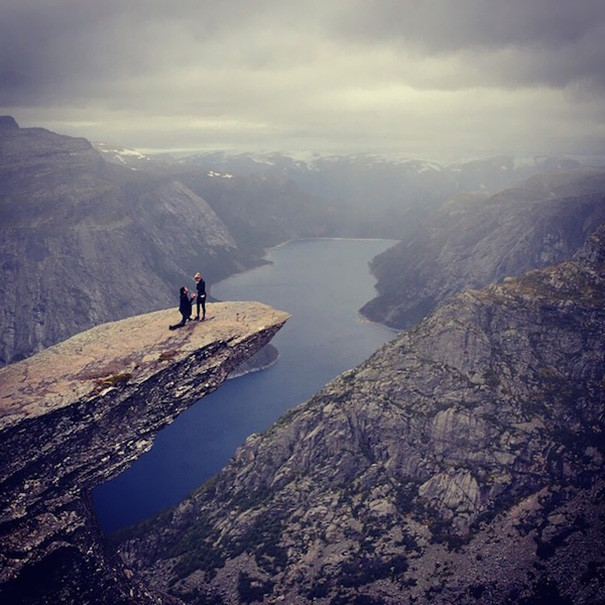 The most important thing is to remember the groom – the engagement should be unusual and at the same time take into account the character of the chosen one, then your future best marriage proposal photo will be unique. For a romantic girl choose a fairy tale element, for an active and pragmatic – a more modern version of the betrothal. As practice shows, for a woman is very important moment when her beloved asks her hand, so all the efforts of a young man will be appreciated. And, who knows, maybe the right proposal will be the guarantee of the consent of the chosen one.
Remember, sometimes the place is not so important. Most importantly are your words, burning eyes and love, which the girl must feel every day. Would it make a difference on a balloon, a helicopter or a yacht if the light does not burn? Love and appreciate every moment spent together. Then your proposal will be made with love and exactly as she dreamed about it.
Love each other, no matter what. The main thing is to create your own idea, after many years, the taken photos of this event will warm the cockles of the heart. And thanks to the current family photo editing Internet tools and services, you can create and save your family album with beautiful and high-quality photos.
You are welcome to post your comments.
Post comment via your Facebook account