Blog
Wedding photography disasters you should avoid
Wedding photography disasters are quite an important theme for wedding photographers. This text is fully aimed to help you prevent such incidents.
Wedding photography disasters are quite an important theme for wedding photographers. This text is fully aimed to help you prevent such incidents and warn about avoiding the most frequently made mistakes of the photographers. There are a million things that could possibly lead to the weddings gone wrong photos, but you have to do your job with dignity anyway.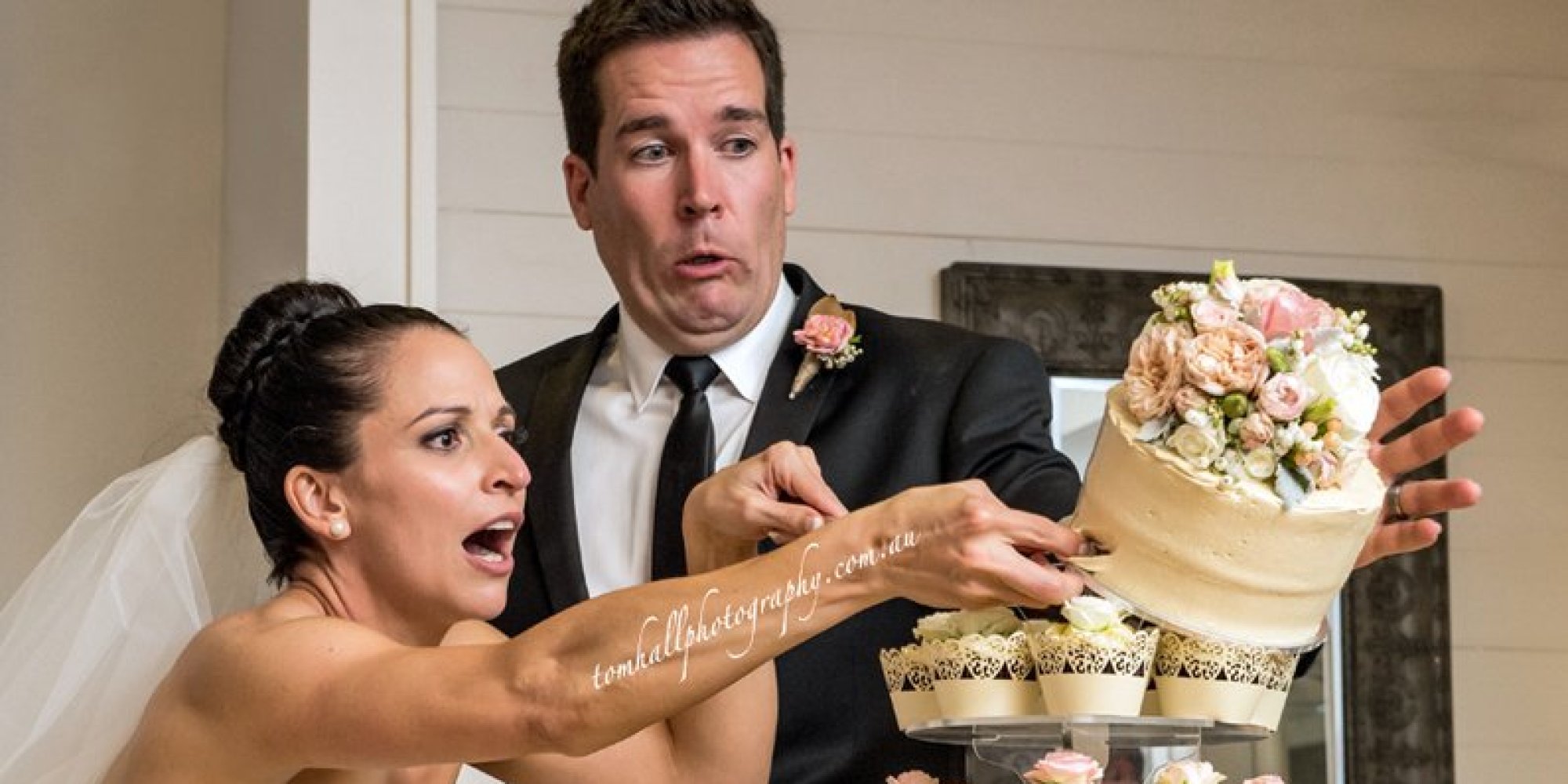 So, wedding problems are huge for the fiancés on their own, and if they do not get their photographs done the way they wanted, this is going to lead to a tremendous scandal or at least disappointment and negative reviews. Any professional with rich life experience has made some mistakes during his or her photoshootings, so you can have some profit and learn from someone else's mistakes. If you are involved in wedding or family photo editing, go for it!
Have you seen wedding disaster pictures? If yes, try to remember all of them. Start with learning from such mistakes. Usually the most typical are: focus on the wrong part of the shot instead of people or decorations, too vivid or, on the contrary, too pale colors, the lack of the diversification or too typical and unnatural poses. Also, you are welcome to try doing at least a couple of shots in the monochrome in order to increase the sensuality. Here is an interesting tutorial about this kind of retouch.
A total wedding photography fail, though, would be to mix up the scenarios from different weddings and bring along the wrong equipment or forget something at home. For this case we strongly recommend you to have a friendly relationship with a colleague, whom you can trust, and who should be able to work instead of you.
Or another case of the wedding photography gone wrong: you do know, that the wedding is going to represent another culture, but you don't know exactly which one. Feel free to ask your clients any wedding details and tell them, that it's important for the photo shooting. If you'd like to know more about this, go ahead and read our article "Traditional wedding photography in different countries".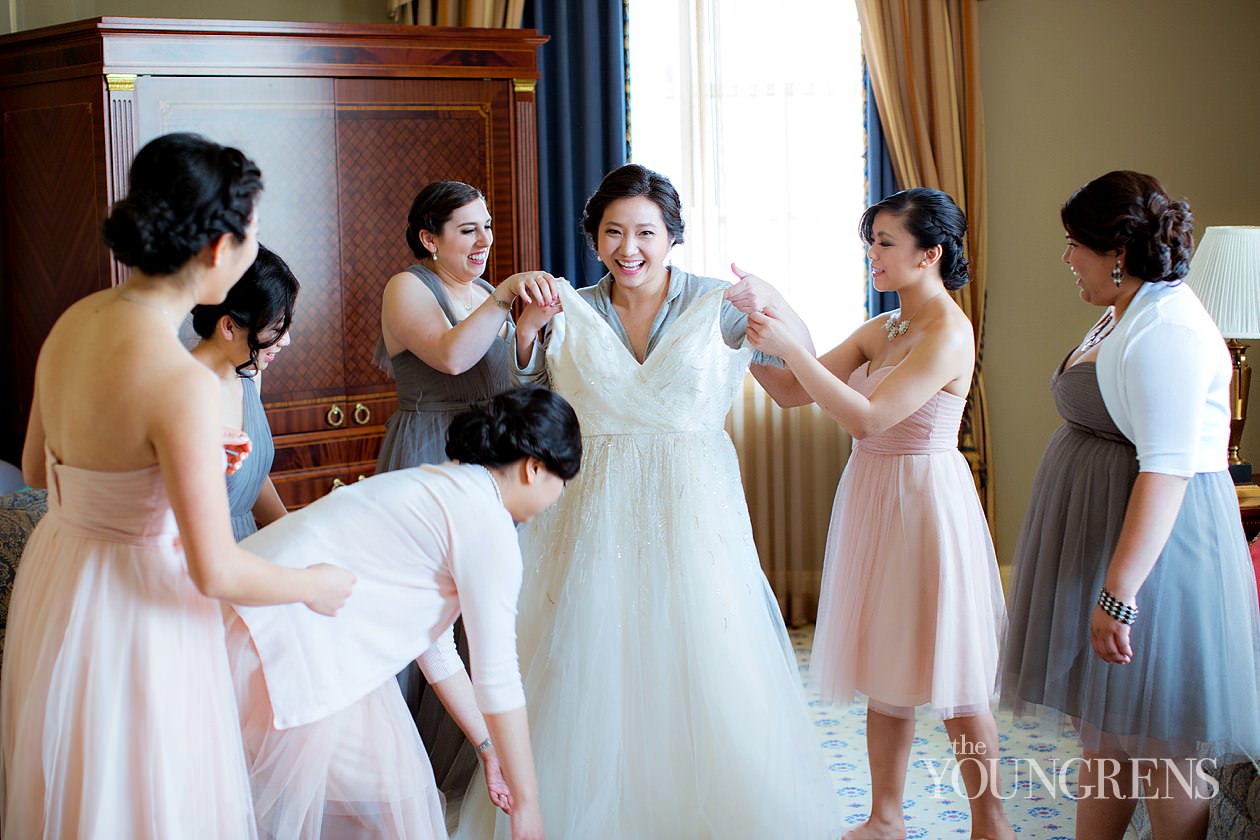 Funny wedding photography fails
If you make just one little mistake, it's not so scary and it's not going to become one of the wedding disaster pictures. Just remember that you were doing your best and try to look for something funny in the situation! You cannot even imagine how many hilarious wedding pics are out there in the Internet. Some of them are frankly weird, but it makes sense: why would a average photo without good wedding photo editing service bring a lot of attention, after all?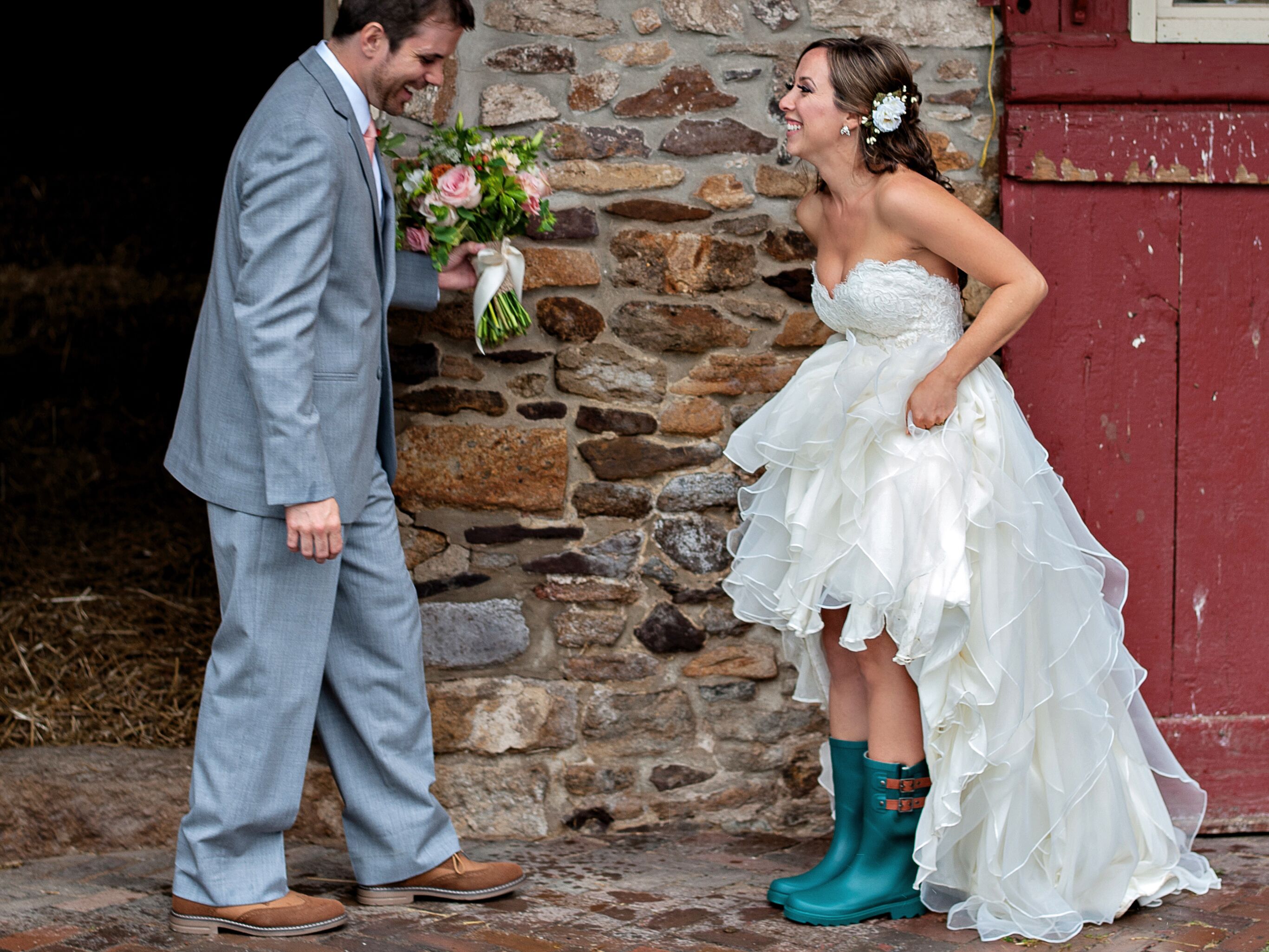 Web fails
It doesn't even matter if you were fully prepared to everything. The budget of the event does not make too big difference as well. Some malfunctions just happen to occur from time to time and we all know, that Internet doesn't forget! Of course, such photos are more valuable than professional ones that did not turn into wedding gone wrong photos, because of their uniqueness, that you may see for the first time in your life.
Check the destination
For example, when a bunch of people in beautiful clothes wants to be photographed with the river or sea as a background, especially in case they are drunk and they want to stand on the small platform for ferries and passage boats, that might be actually a bad idea, unless you want to photograph them half nude and wet to the bone.
And in case the desire to perform it is really big, always check out first, how much weight can this dock hold. Here is the video with slow motion in the beginning and then the normal speed in the end with this incident.
Look out – children!
And watch out for the children! First of all, if they are too active and curious, and not careful enough, they can break your equipment, thus making their parents to suffer and you to lose money. Secondly, do not let to drink alcohol, even if it's a little bit, because this is not okay, moreover, it's illegal. There are a lot of shots on the Internet where little boys (most often these children are male) look under someone's skirt. And on the particular shot a lot of people have seen – under the skirt of the wedding dress! Or in case children lust step on the back part of the dress or even walk on it!
By the way, make sure, that your service is going to be paid for. If you do not know how to ensure it – sign a special contact with your future models! You can find out more from our article "Make yourself safe by creating a wedding photography contract". Thus you'll have less chances to have your wedding photography gone wrong.
Freaky strangers
There is many strange things, that you can dug up while surfing the web. For example the following one - a guy proposes to his girlfriend on the stadium and does it on the big screen, she's in shock, everyone is pleasantly surprised and touched. But not the elder lady in the front of the shot: she's showing her middle finger right into the camera! We just have to assume she wasn't so lucky during her life. Unpleasant? Maybe. But still pretty funny.
Animals
Are you ready for more wedding photography fails? Be careful to photograph animals on the wedding pictures. Sometimes they may not look romantic. While the couple goes to the restaurant, two dogs to the left from the couple just follow their animal instincts in spite of the human presence. Only well-performed wedding photography post processing services can fix the problem of this photo by cutting them off.
Guests with alcohol
Another example. A totally peaceful couple on the front, a fountain… a guy without his pants and trousers to their left… Watch for the amount of alcohol consumed before and during the photoshooting process, because otherwise you risk to get in trouble with drunk grown-ups, who are able not only to spoil your works, but also bring some or a lot of damage to your equipment. Do not let drunk people be near your cameras!
Wedding disaster pictures you MUST not make
All of the wedding photography disasters are avoidable in theory. But practice shows, that incidents and accidents happen all the time, so you must be morally prepared for any problems. Many couples actually regret that their wedding pictures are not good enough and wish they would spend more time to prepare.
Moments
The mothers will always cry on the weddings, someone is going to make full of themselves on the dance floor (could be everyone on the wedding, eventually including even you), intimate moments between the newly-weds. All these moments should be on the outcomes you will give your clients. But do it artistically and funny – do not make them look as disasters.
Do not be late
Hiring a professional photographer for a wedding means avoiding wedding photography gone wrong. Doing your best is useful for the both parties: for the couple who hired you, because they will receive stunning wedding pictures, and for you as your photo retouch before and after portfolio will be enriched and updated. Even the fact that you are not going to be late (professionals don't allow this happen to them) is already reducing couple's stress.
Pregnant woman
By the way, be careful, while photographing pregnant women. Their hormones are just blowing them up from inside and they may be too nervous or even start crying, which is why you should stay calm, self-confident, and you should know, how to treat these women. The most essential things for shooting pregnant during the wedding as well as in the other conditions are contained in our own article "The main maternity photography tips for future mom and pregnancy photo editors".
Be invisible
An experienced photographer understands how to hide himself in the crowd. Be patient, if there are not so many exciting and interesting things, focus on the newly-weds, their parents and relatives, closest friends and so forth. This will help you take a shot of every guest on the party with the greatest results. But remember, that you cannot take long pauses during your work, as there are millions of important thing going on around you at the wedding that you would not like to miss.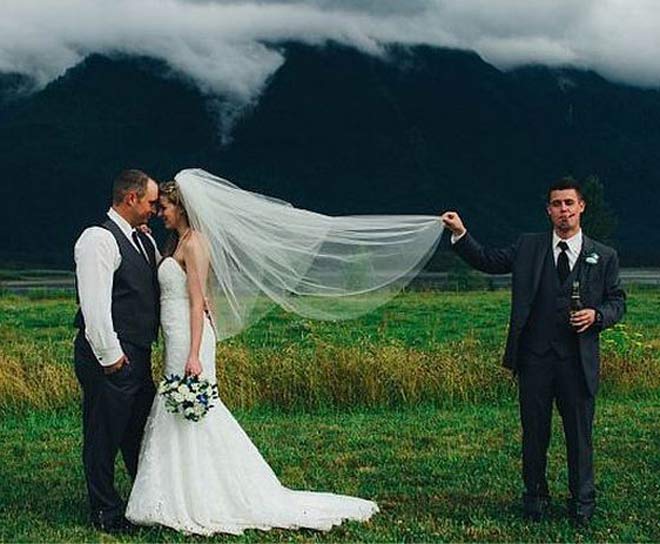 Key shots
They are your way to the success: the couples exchanging their rings, first kiss as a husband and a wife, tears, hugs, happy smiles – all sorts of emotions are going to be captured. Someone may dislike you, and your movement freedom is going to be totally dependable on the actions of the other people. But you have to go on working with everybody around keeping them in your field of vision. Another important rule to remember: under no condition you have the right to violate common courtesy rules. Or at least, do not do it, if you were not attacked by somebody on purpose and your equipment is not broken.
Do not disturb!
If somebody interferes with your work, try to remain calm and just put that person away from you. Ask the hosts of the wedding to take care of this person, because the newlyweds are your clients and more than anyone they wish to get their photographs done in the best way possible. So this is up to you to ask for help if there is such a need, do not make yourself carry every piece of equipment if it is heavy and do not be shy to ask for help. After all, you were asked to give the honor to be present and to work on this wedding, not the other way round.
Animals
Make sure that you are able to build and maintain a composition for every shot, and listen to the polite requests from the new family and their guests to show them your imagination and skills in the full capacity. And in case this is not a themed wedding, watch out very attentively for any kind of animal and birds. There is a wedding photo from behind, where the bride looks like she's got horse legs because of her dress hiding all other animal's body part. Looks pretty weirs and bizarre.
Weddings gone wrong photos can happen to any photographer, but there is a way to prevent almost all of them. You just focus and concentrate on your main goal: to let the happy couple good outcomes of their wedding day. This is really important to your clients, so if you are not sure of your retouch skills, you are always welcome to come and ask for help from Wedding Retouching. We have a big team of retouch experts and our photo retouching rates are far beyond your expectations.
You are welcome to post your comments.
Post comment via your Facebook account