Blog
10 Wedding Website Builders
Did you know that you could design your personal wedding website in 1 day? Your personalized wedding website or app has all information you (and your guests) will need at the click of a button.
You can correct your design scheme at any time, add wedding photos, and keep it active for as long as you want. Let's see what are the best wedding website builders that can help you with that.
---
Contents:
---
A wedding is a magical time filled with months of planning and preparation. All is leading up to a big day shared with friends and family from near and far. From hotel information to registries, to the day schedule and more – there is a lot of information to be shared, but you can make the whole process easier for your guests by taking a moment or two to make a wedding website.
Why should you use a wedding website builder?
Many couples ignore the fact that they need a bridal coordinator for their wedding, and those who want to have it, do not know what to start with.
You can make a website by yourself in a few days or you can pay a person a large amount of money for doing it. But the best choice is to use the wedding website builder, and do everything quickly and simply and even free. This will give you several important advantages:
Money economy
I think it is obvious how expensive hiring a professional web designer can be. I'm pretty sure that you do not have experience with creating websites, so using the website builder's will allow you to build our own wedding sites, without any seriously fiscal gap.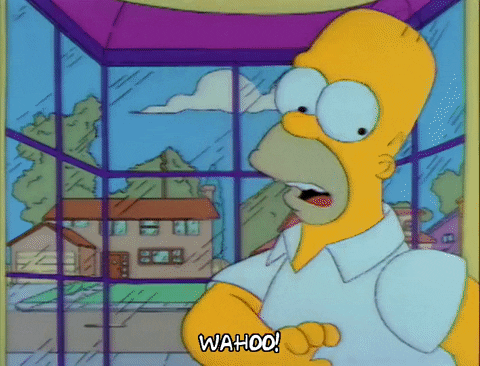 Please NOTE: even free wedding websites builders have premium paid offers:
If you want to use your own domain name.
Remove all advertisements + banners from your site.
Do not worry about hosting setup.
You want to get an access a larger collection of specialized wedding website templates, applications and plug-ins that you can use to add extra features to your wedding website.
Valuing time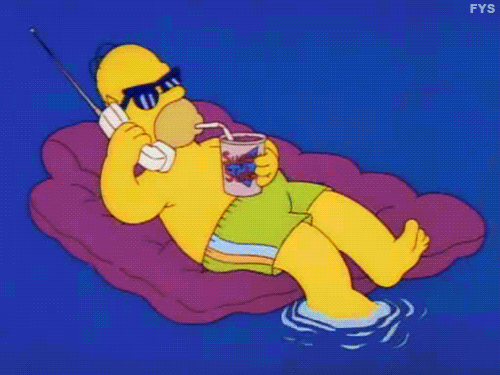 If you hire a professional website designer, this will not only be an expensive, but also a time consuming process, as it requires a lot of planning and tuning to bring it in line with the ultimate goal. All you need is a few hours of your time, and your own best free wedding website is ready - no waiting or searching for a designer.
Effort saving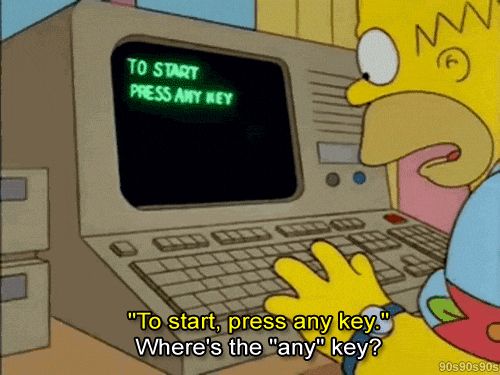 Now, creating a site using builder's can be compared to making a presentation in Power Point. Forget about all the codes and complex systems, just drag the elements you like to the page and get your website made.
Having decided that we really need it, we can proceed to my list of the top wedding website builders. Keep in mind that some of the items in the list offer interesting, unusual functions, while the rest are just important. There are some which are to be paid for their services, and some will offer them for free. However, remember that each of them is a vivid example of what of a wedding website builder should be.
Best wedding website builder – Riley & Grey
Riley & Gray is one of the most expensive wedding sites builder's that I've seen, but believe me - it's worth it. It is very easy to set up your site, just click on the part you are interested in and easily edit it in a convenient form on the left. It is important to know that there is no trial version and your site will "live" only after the first payment. The site that you will get, will not look like a small amateur two-page site, but as a result of the work of an experienced web designer.
ADVANTAGES: It offers the largest number of available features that I have seen. You can use wedding planner, customize the mobile version separately, add your Instagram account to the gallery, and all the photos will be on your site. In general, all that you can think of for your site is possible here, and most importantly – as simple as possible.
DISADVANTAGES: There is a built-in photo editor on the site for uploading images, their cutting and editing a little. The only problem is that it's very buggy to load 5760×3840 images. I had 4 attempts to do it. There were also problems with saving; I had to re-do all the changes2 times.
FOR WHOM: For those who need a luxurious site for a larger cost.
THE PRICE: $35 per month/$240 per year ($500 value).
Best wedding website builders
First of all, I propose you to review top free wedding websites builders to minimize the cost of creating a site, or rather, to reduce it to zero. It is worth mentioning that most of these services also have paid services, which I mentioned earlier.
In order to show you the results of the services clearly, I took photos from my last photo session and to create a wedding website on my own. According to the statistics, people browse sites using smartphones, so I tried to visit each site and see how it looks on your phone screen.
SquareSpace
Wedding website builder which eliminates the need to interact somehow with the code or go into the depths of the settings to make the site the way you want. Squarespace focuses on helping you create a very stylish site yourself where each template is a completely different site over which the designer has worked very well. The site has a 14-day trial version which is activated after payment, so if something does not suit you, you can return your money.
ADVANTAGES: I liked the option to add videos and wedding pictures easily, even to the title page of your site, which looks really expensive and stylish! The site has a more convenient RSVP system for both guests and for you. To edit an item you just need to click on it and change it, which is very convenient. You can also edit absolutely every element and every letter on the site, anything you want!
DISADVANTAGES: I would like to have more templates as there are only 6, although they are very diverse. In fact, it is not at the top of the list of the best wedding idea websites. In the first minutes it is very difficult to understand the system settings, as the design of the site, pictures and windows are configured separately, which is a bit difficult. You cannot configure the version for the smartphone separately as the system automatically formats the site without the possibility of correction.
FOR WHOM: If you need to create a stylish site and you are ready to spend a little more money and time on it.
PRICE: From $12 to $18 per month.

Appycouple
A very simple and easy wedding website builder to set up, with a hundred of various templates. AppyCouple works on a one-time prepayment system, namely, you pay before creating a website, seeing only the templates. The guys from AppyCouple showed a new approach to the website building, they provide a full-fledged app for phones. Guests who have it installed receive real-time notifications from what you have added to your website, whether it's a photo or a new wedding planning point. The guests can also send you direct messages through the website, so you do not need to constantly monitor social networks.
ADVANTAGES: The site can be built almost automatically after specifying the data. You change photos and some information, everything will be done for you. I like that all wedding website templates have two versions – an one-page and multi-page website. You can either scroll down the page of the site to see all the information, or to the right. The service has excellent support, and managers responded to my requests after 10 hours.
DISADVANTAGES: The lack of a trial website version. You can view the templates but not correct information and see how it works. To pay before you understand it is convenient or not is a very difficult decision.
PRICE: $60 with one-time payment.

WEEBLY
Weebly is the simplest wedding website builder! The system «drag & drop» on the site is best developed in this list. This site is not specialized in weddings, but weddings are in a separate category "Events". Weebly offers free plans, but this restricts access to a large number of settings, so you should consider paid options.
ADVANTAGES: Weebly Application Center (the so-called field from where you pull out all the necessary site settings) is a great place to practice and find interesting and useful plug-ins for your wedding website. If you want to include a map to show the routes, add a guest book that your guests can comment on, maintain personal wedding blogs or even integrate the site with their social networking accounts and make everyone feel involved, be sure to find all necessary on Weebly. The choice is quite large, so it's definitely worth the trouble to find out how many time saving features you can add to your site.
DISADVANTAGES: Due to the fact that the site has a very small number of special wedding website templates, (I found only 2), it is very difficult to set it up exactly the way you want. If you liked the template, but it was not specialized for wedding before, it will not be easy to add and place the text and images in the wedding style, or add a RSVP form for guests.
FOR WHOM: For creative people who love simplicity and are ready to spend more than one evening for setting up the site perfecting it.
THE PRICE: From $4 to $25

Cordially
It is a very simple wedding website builder with an excellent design of ready sites, which distinguishes it from the rest. Comparing to other sites, which work on a monthly payment system, then these guys will take only the first payment for the creation, as well as there is a 30-day trial.
ADVANTAGES: You can create a wedding website on a trial version before deciding whether to pay for it or not. The site editor is very simple, you click on any place on the site and change/add what you need, for example, to change the text you do not need any additional windows but modify it directly on the page. The animation on the site looks really good when scrolling the page.
DISADVANTAGES: It has a very unstable system of work; after the creation of the site I tried to enter it and got an "Application error", then I was simply thrown out of the system. I had to spend a whole day to log in again and edit my site, as the registration failed to work. The trial version has too small selection of templates - about 5.
FOR WHOM: For those who want to ease the creation of a wedding website, not yielding to quality of work.
THE PRICE: from $49 to $84 with one-time payment.
WIX wedding website
WIX wedding website is one of the most popular website builder's. It offers a huge number of really high-quality templates, each of which is unique and brings something new to your site. The templates are divided into categories among which there are wedding sites. Simply select a template then edit the text and photos to make the site personal and unique. The site offers a free site building with a small advertisement at the bottom and the word WIX in the address, as well as paid features. The prices vary from $8 to $24 per month, and since the site for a wedding does not need to be kept for years, you will have to pay for several months.
ADVANTAGES: You do not need to waste time understanding the Wix system, because it's an intuitive drag & drop editor. While designing your site, what you see is what you get! There is also a great mobile editor, so that your photos look great on any device. You can send emails to guests directly from the site, and receive answers there. Even without paying a dollar, your site looks really great, just try it and you will be surprised.
DISADVANTAGES: Wedding website templates are not enough, about 20. Of course, you can use templates for other kinds of sites, but you will have to adjust a lot for yourself. The first time to understand the site's system will be very difficult, although there is an assistant here, but this does not give you the answers to all the questions. It's not very clear how to change the website address as it takes the name from your account name.
FOR WHOM: For those who want to spend a little more time and effort to create a wedding site that will look like it a professional designer had worked on it.
THE PRICE: from $4.50 to $24.50 per month.

Free wedding website the KNOT
Wedding website the Knot is the most famous site, where you can find all the necessary information about weddings. Also, the site offers a number of services, one of them is "wedding website create your own" for free! To be honest, I persistently searched for any bonus plans – unfortunately, they are none! The only thing you can pay for is the personal address of the site. You have to pay $ 20 per year, which is quite cheap.
ADVANTAGES: There are more than 100 free wedding website templates, you can choose from according to your likings. You may spend hours doing it! You can put planning lists and RSVP on the site. There is a wedding application for guests, that you can even call UBER for them. In addition to the wedding website builder, TheKnot positions itself as a wedding planner coordinator, "all in one" so to say.
DISADVANTAGES: Although the number of templates is large, they do not bring big changes to the site. You can vary only the background picture, several scenery and colors, but there is no opportunity to create your own design. While creating, you do not see the site; there is no "drag & drop" system.
FOR WHOM: The KNOT wedding website provides the combination of good website builder and a wedding planner.
THE PRICE: $0

Gettingmarried
In my opinion, this service remises the previous one in some positions. I needed more time to create the site, because I did not immediately understand their configuration system. The site itself and the configuration system cannot be launched on one page. Firstly you change what you need, save, and then in a separate window, look at the result.
ADVANTAGES: There are a lot of great templates on the site, so you will definitely find something special. There will be no ads on your wedding site. I like that the names in the website address are placed before the site name, which gives the impression that this is your own domain. There is also a counter of visitors to the site and the number of responses to your letters.
DISADVANTAGES: You cannot issue RSVP or Gift List in the settings as it is done on a third-party site. The site does not have a "drag & drop" system, so in the beginning it will be difficult to constantly visit the site again and again to find out whether your changes had been applied, which may be a problem because there is no Save button (I had made three changes before everything was finally saved). There are 3 kinds of settings: "Design", "Advanced Options" and "Content manager". I do not understand why it was impossible to place them on one page for convenience. To change something, you need to go back and select a different type, which is really annoying.
FOR WHOM: If you need a good design and you are willing to spend a little more time on it, but do not waste money - this is your choice.
THE PRICE: $0
Withjoy wedding website
We'll start our list with absolutely free wedding website builder. There is a tab "Pricing" on the site, but it is empty now. There you can read only about their plans to introduce paid functions in the future. To create a wedding website free, you only need to spend a couple of minutes, read the registration and make the confirmation by e-mail. I created the simplest site, but still it looks pretty good. It has all necessary design elements to make an attractive and practical free wedding website for guests.
ADVANTAGES: You can make your guest list on this free wedding website with RSVP, send information to all guests, create your wedding FAQ, and also share all the details about it and the wedding party. Also, the site system allows guests to upload their own photos from your wedding to the gallery.
I like that all guests can download an application for your site, and you can elaborate the design of the website either on desktop or on mobile devices.
DISADVANTAGES: Setting up a website is their weak point. You cannot change the site template, in fact, there are only two of them, and I think that only one is pleasant. Therefore, if you do not like the design with a split screen - half the content with a fixed image / half scroll - then you're not lucky. Also you cannot make a personal web address, even for a fee. Also, there will always be Joy wedding website sales pitch right under your name.
FOR WHOM: For those who want to create a site in one evening after work without much effort and absolutely free.
THE PRICE: $0
Mywedding
The site can also serve as a wedding registry, or you may use it to make lists. Speaking about their wedding website builder, I can say that it caused me the most ambiguous impressions of this list. The service is absolutely free, the construction of the site does not take much time and has many different functions.
ADVANTAGES: There is a countless number of template designs on MyWedding, most of which are very creative, with a variety of backgrounds and colors. The site operates on the system "drag & drop" so its further design you see on the same page on which you make the changes. For those who need only the RSVP function, you can create an account and ignore other functions. However, it is the best wedding website free for those who want RSVP, as well as other services, such as a site or a wedding planner.
DISADVANTAGES: There are really a lot of wedding website templates, but they all offer the same site structure - two photos of the newlyweds on the main page. Besides, the site still does not have a photo editor for cutting photos after downloading. The site you've created will have a very long address, which looks cheap and unattractive. The hardest part is to make the site work and find the publication button. I had to spend 10 minutes after registration to turn it on, as there are no instructions or tips to help. It turned out that you need to press the button with an eye image to make each part of the site visible.
FOR WHOM: For those who need a simple website with easy configuration without unnecessary complex functions.
THE PRICE: $0
Top 10 wedding websites to inspire
Here I am not going to talk about those wedding websites which are technically on point and whose graphic design and typography are seamless. No, I want you to take another look at those couple's websites which pretty much knocked our socks off, blew our minds, and took our breath away. These are the websites you view and instantly say, "How the heck have they done that?" "What an amazing idea!"
Well, hold onto your hats because here come 10 websites that have sent us on that very same roller coaster of emotions.
jennyandgrayden
artemjuliawedding
helenandjoshsittinginatree
jessandruss
gosiaikuba
gopal-seema
steveandjacqs
karlandgina
loveandmustache
theme.pixflow.net/massive-dynamic/wedding
Keep in mind, that your wedding site is not aimed only to show moments of your special day, but you can use it to manage guests, organize everything and communicate with guests. From this list you can find the best wedding website builder to meet all your needs.
You are welcome to post your comments.
Post comment via your Facebook account