Blog
Wedding photography classes you should attend this summer
If you want to develop your photography and Photoshop skills, you'll find these classes useful.
Any photographer-professional was once an amateur. Ask any of them what helped them to achieve popularity and recognition. Undoubtedly, the answer will be the same: a thorough study of the theoretical foundations and practice. In order to become a successful photographer, you need to work hard constantly to improve their skills and strive for new heights. The amateur level is suitable only for those who seek to decorate their own family albums.
Of course, the most common photo-business today – is shooting weddings. The Wedding day should be remembered for a lifetime, and pictures simply must be perfect. Therefore, those who plan to engage in such activity just need to lessons wedding photos. After all, every wedding should be captured qualitatively, and there is no room for training.
Undoubtedly, a wedding photographer should be not only professional photos but also a bit of a storyteller, a dreamer and an artist. Today the huge popularity gained themed wedding (with a carefully designed scenario, the corresponding registration) that resembles a huge costume show.
Wedding photography classes will give you the necessary knowledge about the rules theme of the shoot, experienced photographers will tell you that you need to pay attention how to work with models. The cornerstone – is the maximum amount of information. You should carefully consider all the places where there will be wedding photography, choose the best camera angles to make the plan work.
It is important to know some of the facts of the acquaintance and relations of newlyweds, listen to interesting stories from their lives. Most likely, customers will want to do a little "introduction" to the wedding album in which to place a photo-story of their acquaintance.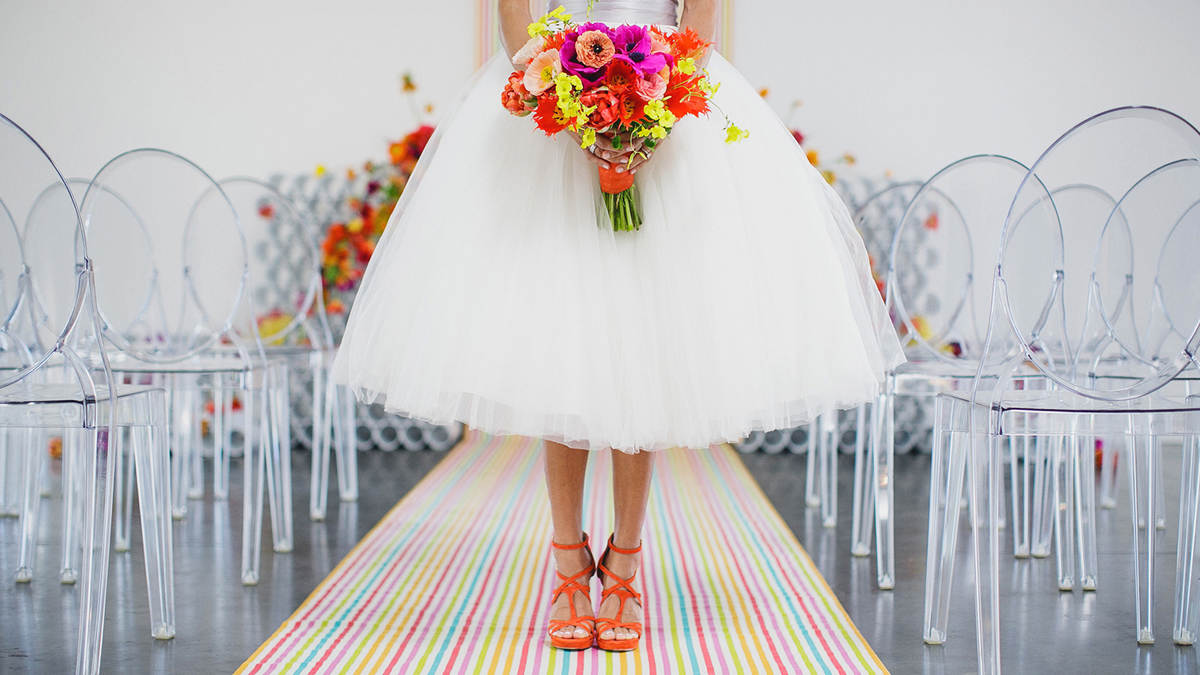 Lessons wedding photos will also teach you to work simultaneously with a large number of people. Modern wedding is very crowded, so it is possible to get acquainted at least with the closest relatives of the young. It helps you to work with some wedding photo editing service
Remember that shooting weddings is hard work. So set yourself up for productive work, don't worry and feel free. Try to dress comfortably and remember nothing of their working tools.
Some tips from wedding photography courses
Wedding photography is a joint work of the photographer, the bride and groom. Even a professional photographer anticipates co-creation and certain obedience from wedding couples. These tips will be most relevant to photographers who want to do wedding photography. Perhaps this information will be useful to brides.
1. Meet, share, learn expectations.
Show the bride your work, your style. Ask the bride to show pictures of weddings that she likes (on the Internet). Ask what number of wedding photo they expect to get. Say in what form they want to receive the footage at hand (on disk; disk + photos; CD + pictures + slide film + photobook). Ask the bride to show pictures of weddings that she likes (online)
2. Check the list of scenes of the wedding photography and locations for shooting.
Obvious, but very useful advice. Make this list together with the wedding couple and cross out items as you complete. There's nothing worse to show a luxurious wedding photo of the bride and suddenly hear her sobbing: "where are WE GRANDFATHER?" Moreover, all will gratefully accept your offer to sign the wedding contract, which in addition to the list of scenes and locations will include the schedule photo shoots (inside and out, until dinner time photographer).
3. Visit the location (place of photographing the wedding) in advance.
Spend some of the most profitable in the world and the scenery of the place. Find the best background plane: smooth figure, no direct light or deep shadows. You can make test shots (invite friends). Pros know that without exception the successful location and offer the perfect location for new couples. One should make friends in advance with the owners of potential locations. One priest hissed on photographer during photo shoot wedding in the Church. One should make friends in advance with the owners of potential locations wedding photography.
4. Be prepared for the unexpected.
Get ready for bad weather, charge battery, take some spare memory cards, know the schedule of the wedding, think about how and how much you coming to the wedding (preferably in advance). Before leaving home, double-check the equipment that you take with you (availability and efficiency).
5. Appoint the coordinator of the wedding photography
Will be crowded, festive and noisy. And at the wedding people drink a little bit and get lost in space and time. To defeat the chaos of the wedding, ask the couple to select a reputable family member (two) to coordinate the guests. Shepherd can be your assistant. In this case, the bride needs to meet with guests and to empower a very stern voice.
6. Big plans and small details of the wedding.
The atmosphere of the wedding creates the details. Some pictures of wedding jewelry, rings, shoes, veils, beads, pristine table, and cute little things will help to diversify the wedding album. Wedding photo of "villains" (and items) will allow you to rest your eyes flipping the album looking photo presentation: a Couple of shots of wedding rings, shoes, cute little things will decorate the wedding album.
7. Use two photo cameras
Shoot wide-angle lens mass and battle scenes. Long lens (70-200mm) steal, borrow, vigilance, but keep the other camera.
8. And two photographers are always better... Change the angle and tactics of shooting.
One wedding, two tactics. While one photographer takes a static software images, the second can move and shoot the unexpected, reportage, candid wedding photo. From a high point, with knee, with a wide panorama.
9. Be confident, but not rude.
Know what you want to shoot and tell about this pair. Uncertainty will not allow you to be in the right place, at the right time. Of course, it is better to be in position early so as not to disturb their movements' smooth running of the wedding.
10. If posing tense.
Relax. One of the main tasks of the photographer at the wedding — is to be the center of a salutary psychological impact, an island of pleasure and confidence. Or try to enable "continuous shooting". One frame of a series of postures and facial expressions can be natural. Especially if you shout "cut!" and continue to make. Read more about the psychology of wedding photography learn by; he is making "Wedding photography".
Top online photography courses
We picked the best school for beginners and advanced photographers. These online schools offer you many different opportunities to explore and advance your career as a photographer. In this article, we have divided them in different categories that will help you easier to navigate.
For beginners it is important the availability and quality of online education, many people want to improve their skills without paying for school photographers or expensive seminars.
Below we have compiled for you a list of the most famous and professional online schools for photographers, both for beginners and for already established professionals.
Creative Live https://www.creativelive.com/photography (tutorials free live broadcast on time, but if you want a personal lesson that will have to pay)
Lynda http://bit.ly/Lynda-photography-classes (course paid with a variety of lessons of your choice, you can also try the free version for 10 days)
Udemy http://bit.ly/Udemy-photo (provides you with a large selection of trainers
NY Institute of photography https://www.nyip.edu/ (here you might think that a few classes, but I assure you here the most professional instructors)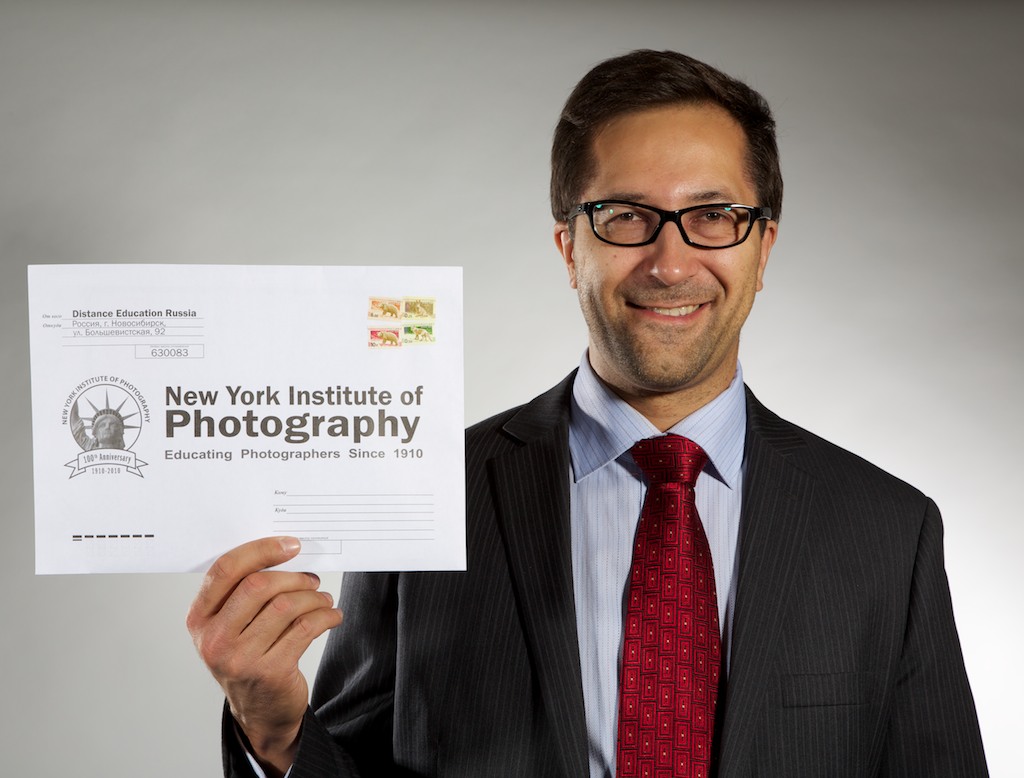 You may seem that it is difficult to understand all these directories and it will take a lot of time until you will find a suitable course for you. But you are in luck because we've prepared for you an overview of each of these courses.
Top online photography courses for beginners
Are you an amateur photographer? You only take pictures with automatic settings and don't know how to make your photos perfect? Then these two courses are for you. With help of these two courses you will become a realle professional.
1. Basics of photo course with John Greengo
The photographer of this course is John Greengo, a master of his craft. His strengths are communicating with technical elements of photography such as shutter speed, diaphragm and their impact on the quality of the pictures.
This course is only good for beginners, because it gives the database the pictures, but does not delve into photo retouching, different special techniques. If you want to watch this course, you will pack Beginner's Bundle to get you started, at a reduced price.
A course No. 2
If you want less technical approach to the study of the art of photography, then you will approach this course. Master - class on photography will give you the most important thing for the Amateur is the basis for the greatest composition of photos and perfect lightning for it.
As with the previous course, you lot will refer to material.
Learning system and master pictures. In this course you finally really learn manual photography mode.
Teacher of the course "S&M photography" (for masters'work), Vince Wallace, presents all the material very accessible and clear. Learning style this instructor is radically different from John Greengo. With this course, you will receive the basis of pictures in an easy and accessible manner of presentation, without the need for complex technical terms.
Top online photography courses for confident and advanced photographer
If you know the basis of photographs and already have clients, but do not want to stand still then these 17 courses for you.
1. Justin Katz expert of engine optimization
If you want to photograph made you money, then you need to get a good web site. It will help you to influence clients and sell their services and their work.
2. Landscape photography learn with Matt Kloskowski
If you want to be able to do really good landscape photography then this course is for. Matt is an amazing teacher, he presents and explains the material most available, so that every beginner will start taking pictures like a professional. But for this course you must have basic knowledge of camera settings.
3. Experience the outdoors with Chris Burgerdom
Lessons of that course are very short, tehere is a lot of inspiration, Chris gives a lot of advices, and they will help you become an advanced photographer.
4. Mark Muench - landscape photographer
This course really deepened, and everything is very carefully a lot of videos that you will not revise. Mark will explain how to crop the photo and talk about different methods of lighting for landscapes.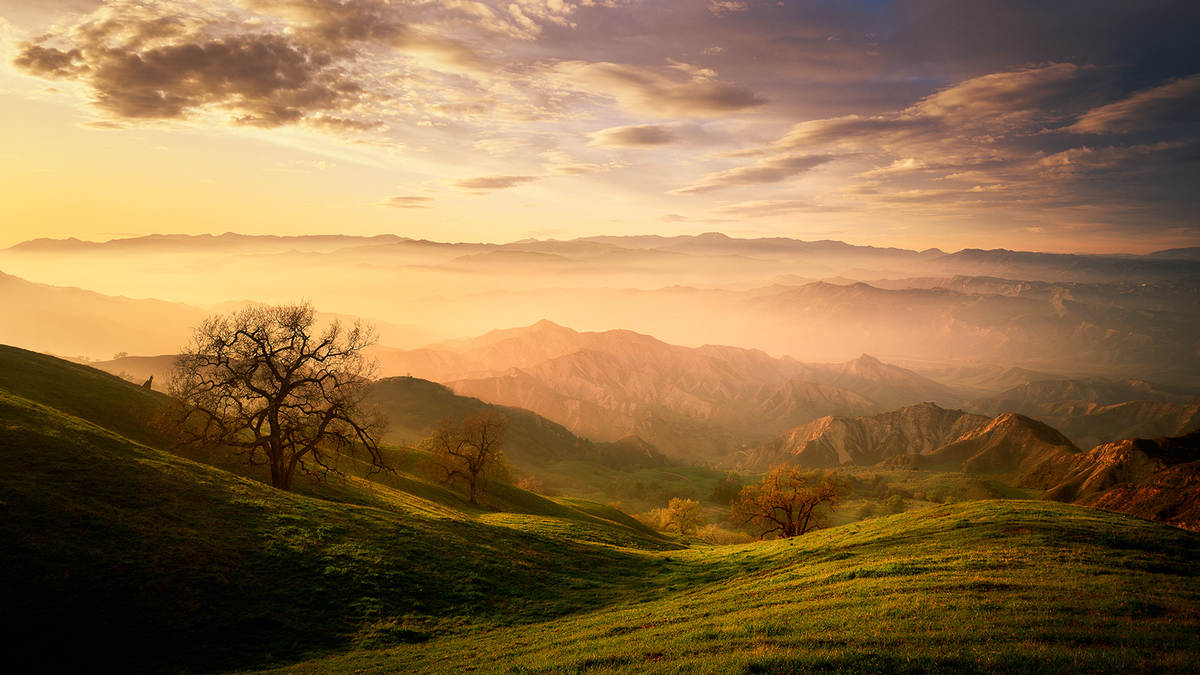 5. Long exposure photos for landscape
This professional specialization course for a long shoot. In this lesson you will learn all the secrets, nuances, settings which will make your photo gorgeous.
6. Light for landscape with Matt Kloskowski
This course is very simple but at the same time useful. It will help you to understand all the types of lighting outdoors and will help set up the camera for an amazing picture.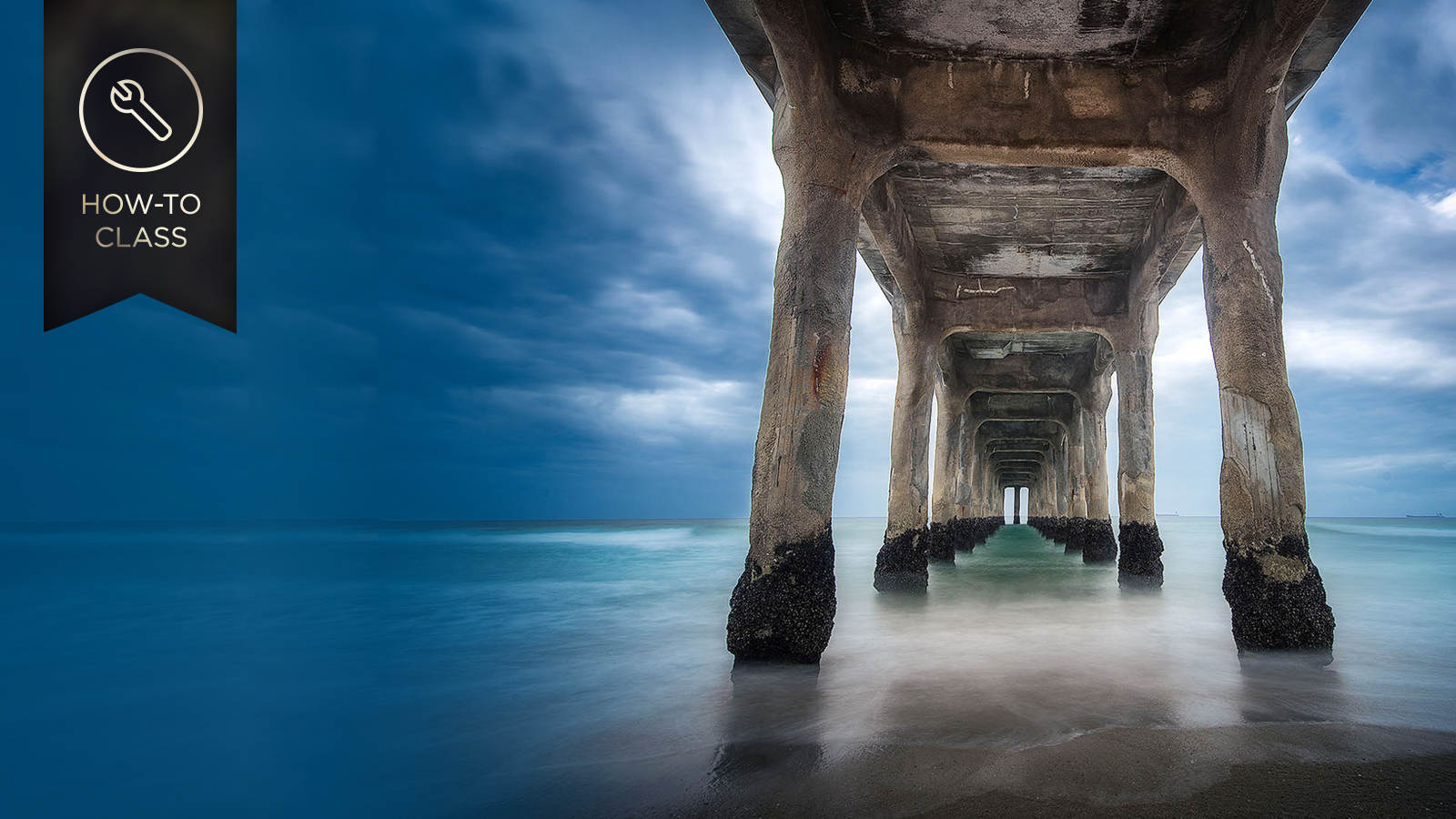 7. Mastering long exposure with Matt Kloskowski
This course is highly specialized. The main theme of the course is a long exposure. This is a complex art, but Matt will help you figure it out.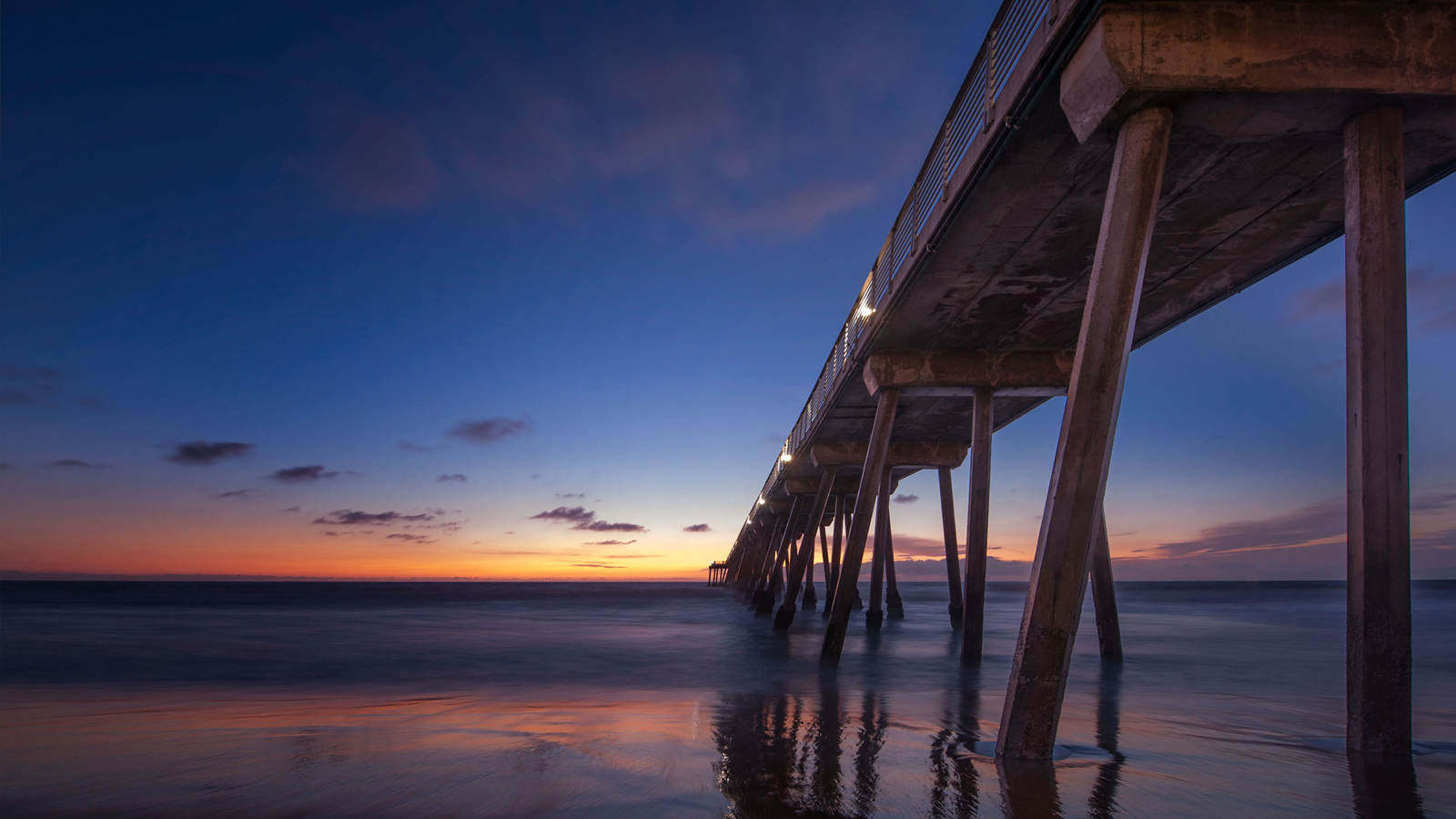 8. Week night photos
A great video that will help you to understand the details of the night shooting.
9. Portraits work with Victoria Will
With this course, a portrait photo will help you to understand all the methods of light selection, retouching and location for shooting portrait.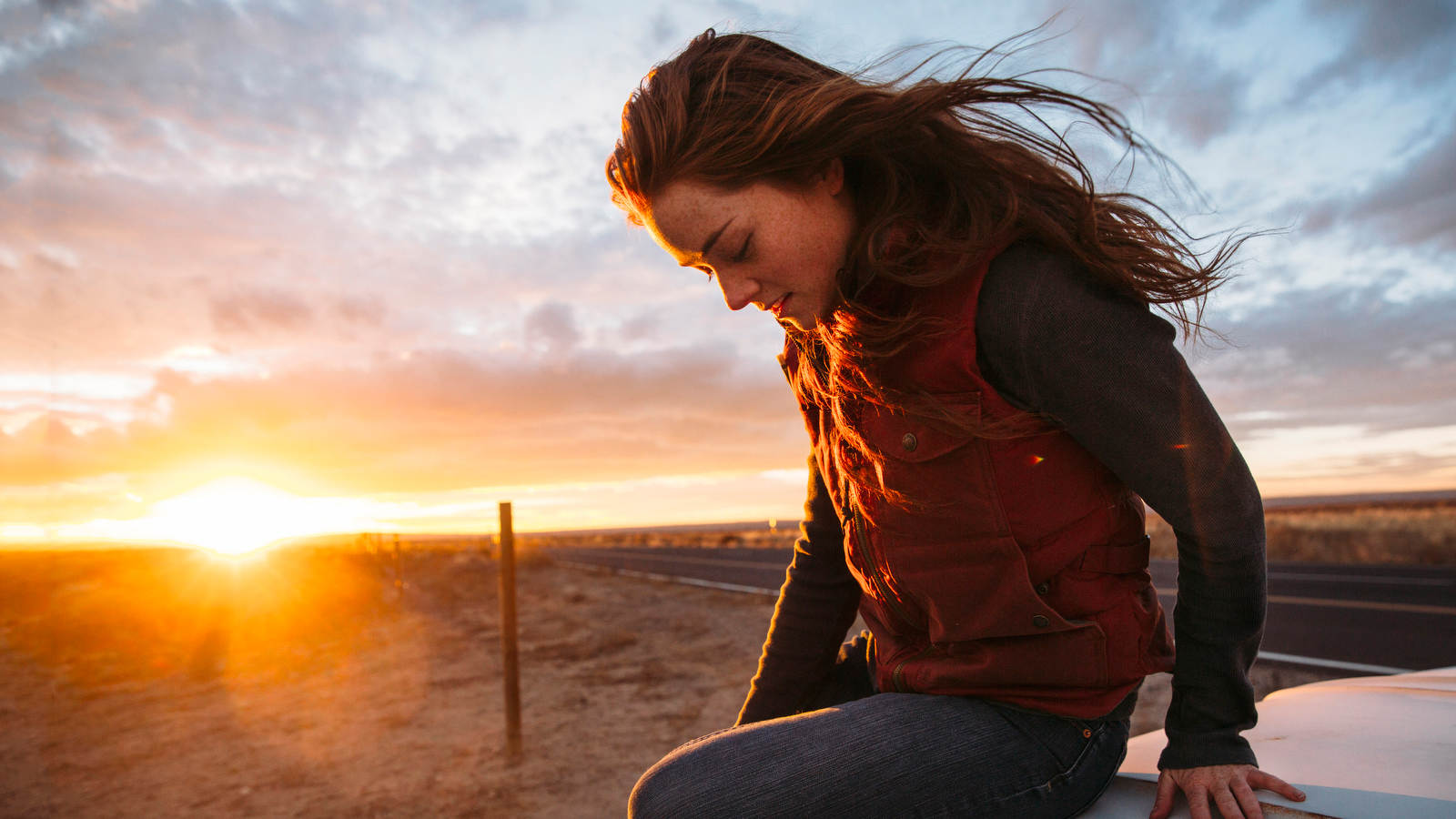 10. Portrait photography from Sue Bryce
We can call it a bussiness course for photographers. This course consists of 28 days and make from you one good photo portrait painter with the theory of photography.
11. What you think about portraits from Chris Orvig
Chris is committed to ensuring that your portrait with meaning will help you to choose the topic of photography. Want to become a photo masterl, and then rather start online course with Chris Orvig.
12. Make a phantastic food photo
These tutorials are for you, when you want to be a master of photography. Steve explains all the details, because he really know how it works . As he worked as a chef he really know how to shoot food.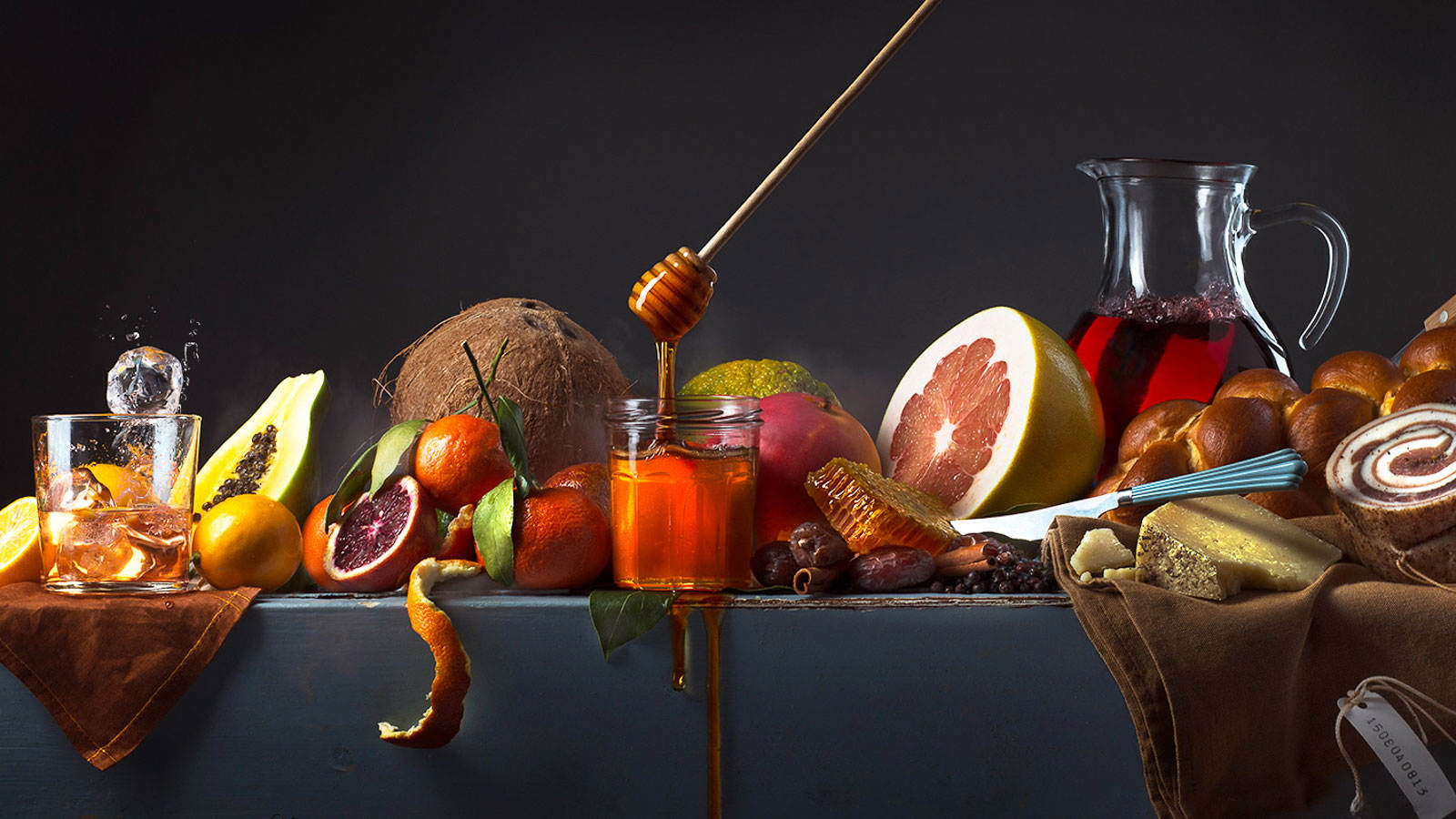 13. Active food or work with Steve Hansen
This rate will tell you how to photograph food in motion and will reveal all the technical side of this process. Do you want sell your works? Then these lessons are for you.
14. Tips for sport photography
This photographer is famous for travel, adventure and sports photos. This course will help you to gain experience from the world of the photographer who took powerful photographs for Red Bull.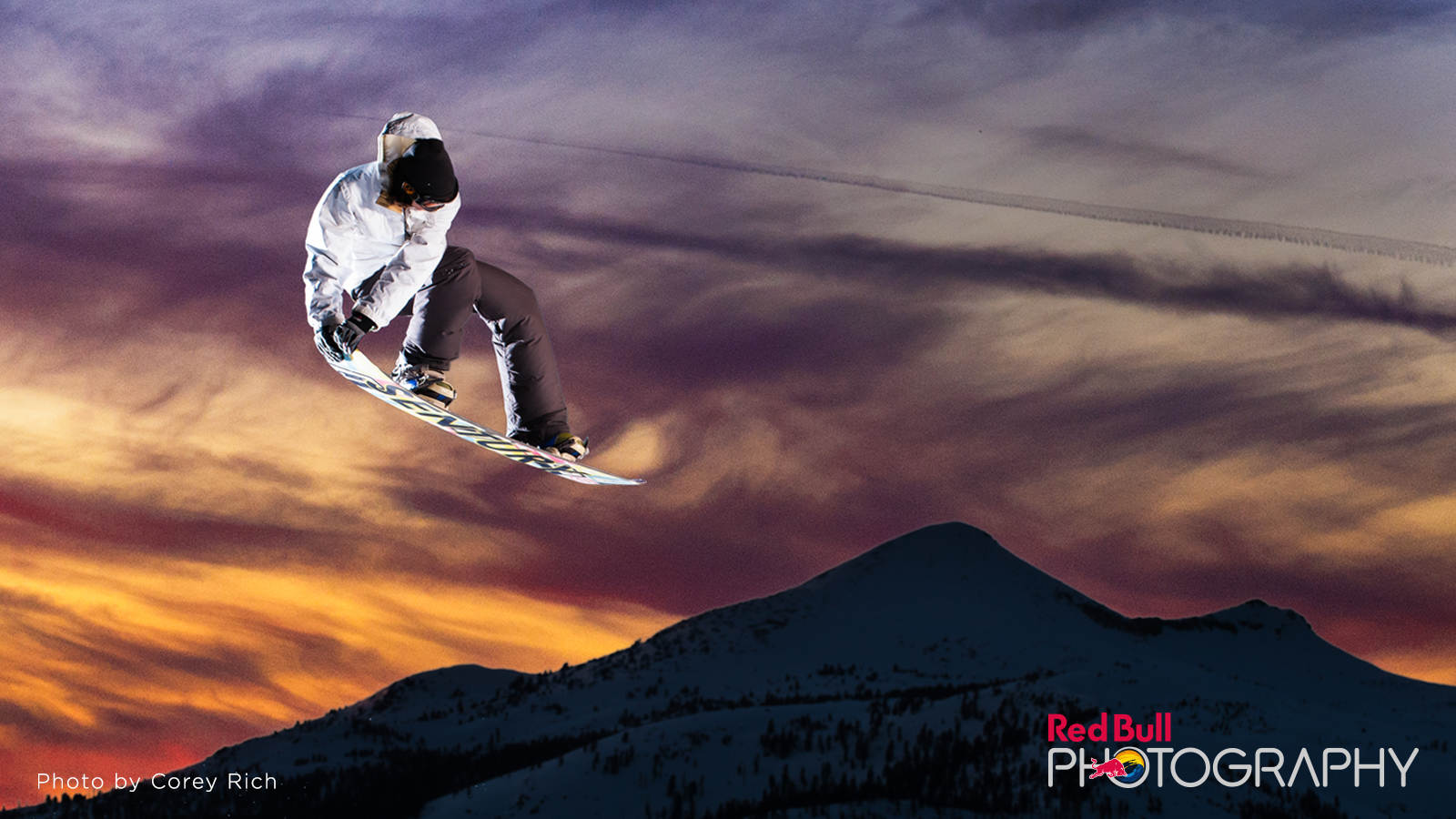 15. What you know about Adobe Lightroom
You all know how important for a photographer retouching of the photos and what is a complex process. So in this course, your teacher is Ben Willmore, he will help you to understand each component of the image retouching in Lightroom.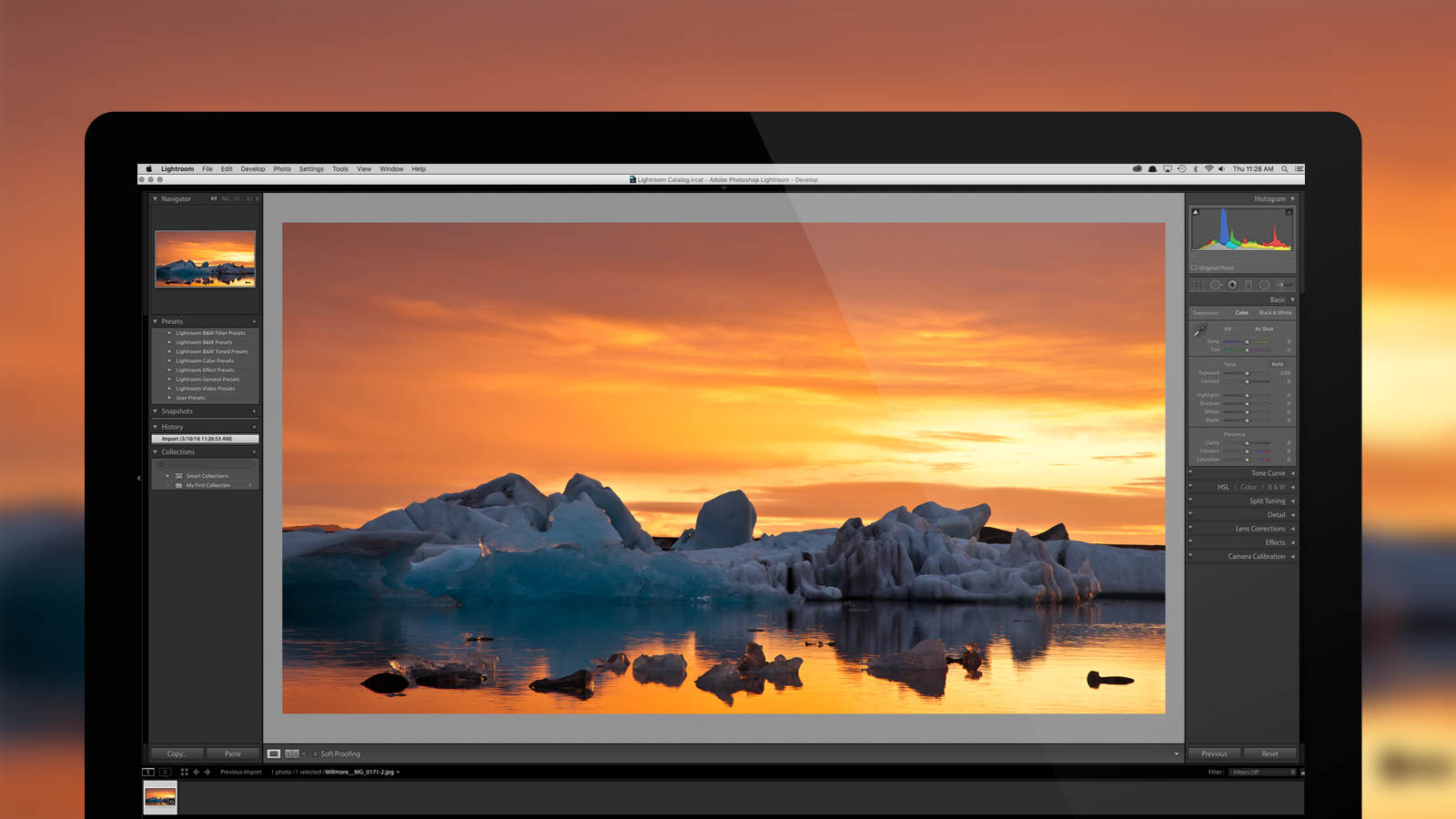 16. Adobe Photoshop - make your photos wonderful
Here is another tutorial from Ben Willmore. This time he will help you to understand the art of Photoshop. Experts believe this lesson is one of the best of all lessons in the Photoshop, it will even appeal to those who do not like to use the program. You can absolutely learn this program inside and out, all types of retouching from family photo editing http://wedding-retouching.com/family-photo-retouching-service to high end retouching.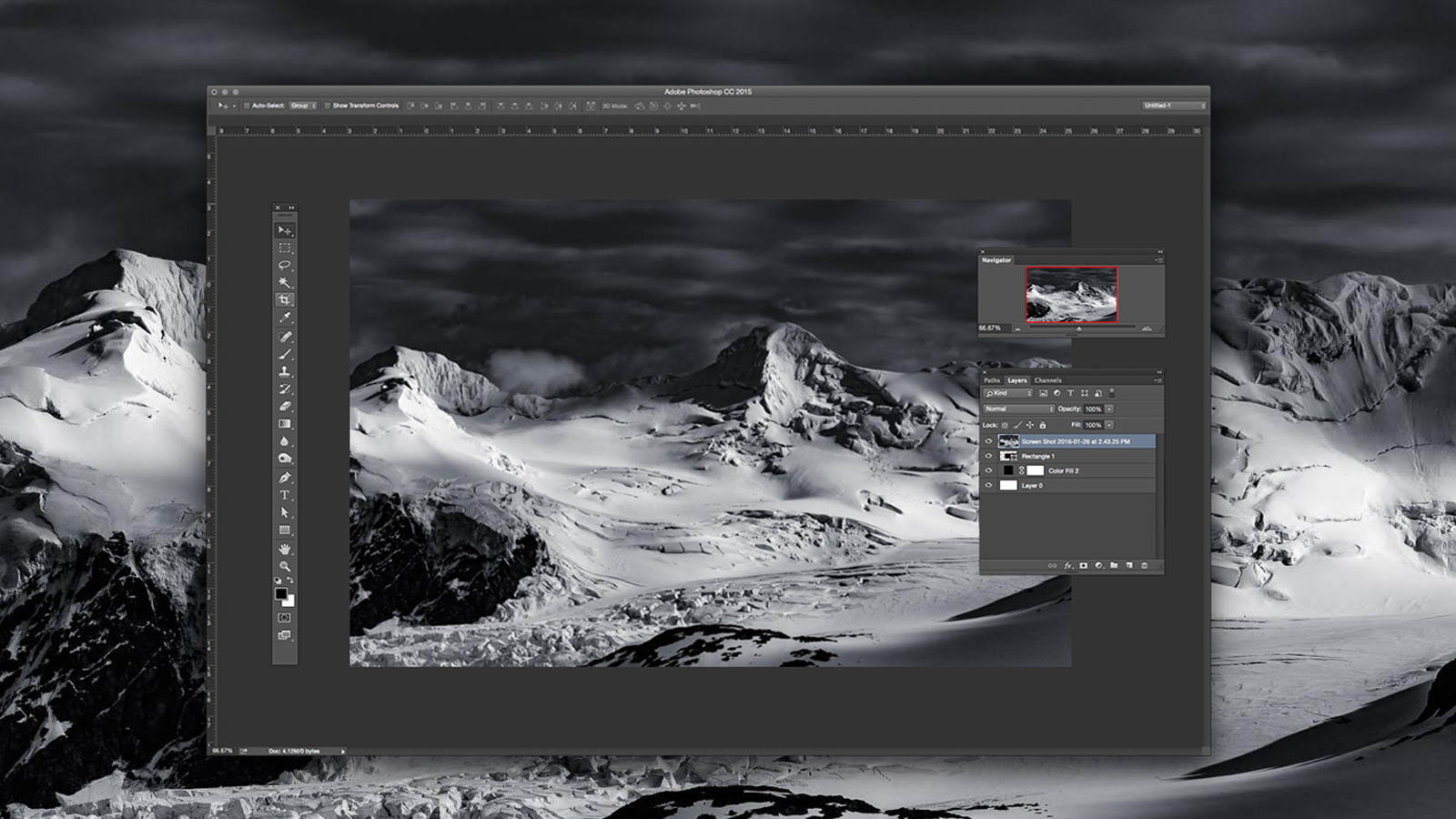 17. Photoshop and Lightroom for landscape photos
This course is for more professional photographers who are already familiar with these programs and need only to improve their skills. Matt shows you the most important instruments for editing landscape photos.
Free online photography classes
There are a lot interesting information for those, who hopes to high up their photography skills, I'm studying the top of free online courses and resources that I found. So, if you are an aspiring photojournalist looking for a career, or just a fan who wants to make the best pictures on the next trip!
Free online photography classes for beginners
1. Begin to the study of photography skills : lectures Massachusetts Institute of technology that will help to understand instructions for use of different types of cameras, using different techniques, shooting at different times of day and under different lighting conditions.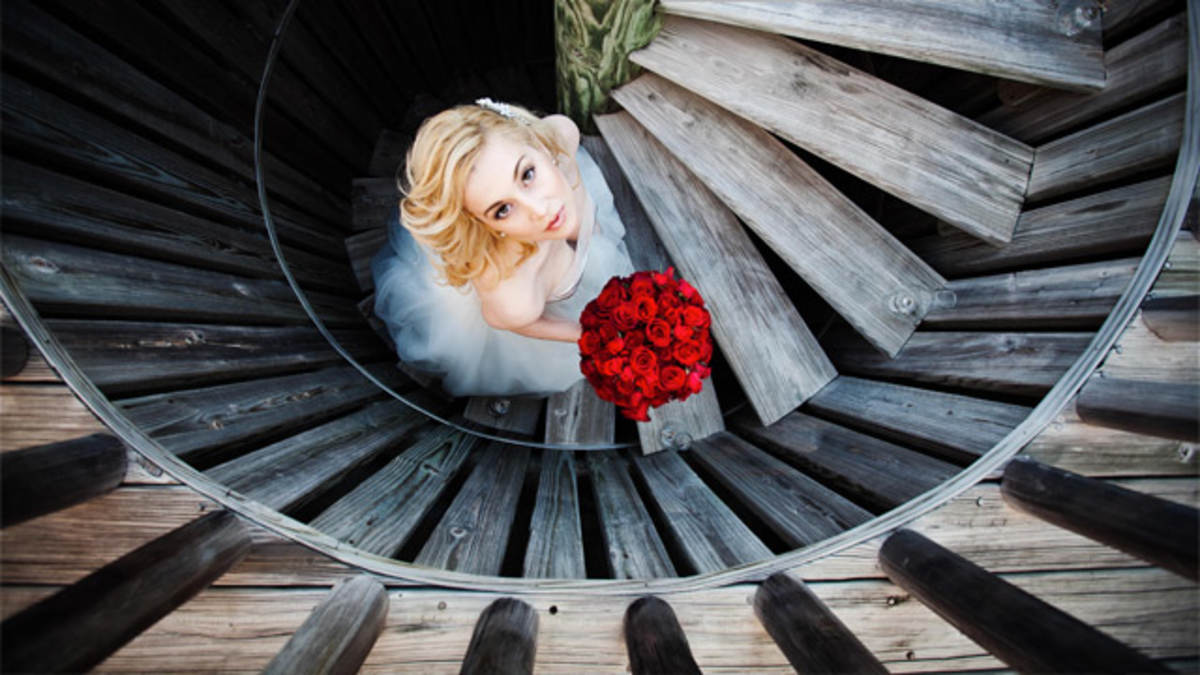 2. Free new Nikon Digital SLR Photography. This tutorial is the best manual to use all the possible functions and buttons of the camera such as adjusting color, aperture, and other major key to fantastic photos.
3. Free photography tutorials, Karl Taylor : the most famous courses from Udemy. Photographer Karl teaches us to use a mixture of movie and some pictures in PDF format.
4. Reddit cours : Reddit never ceases to surprise you! This course covers virtually every area from technical to retouch photos.
5. Strobist : Probably what is the most famous course among beginning photographers. He tells how to use light and flash.
Free online photography classes in post-production
1. The use of LEDs https://www.udemy.com/using-a-photographic-light-meter/ : a course to use a manual light meter to determine exposure.
2. Always start with Photoshop and Lightroom https://tv.adobe.com/show/getting-started-with-adobe-photoshop-lightroom-5/ : probably the most comprehensive course on using Photoshop and Ligtroom from effective use of the software Lightroom, to do all image manipulations, export, import and print.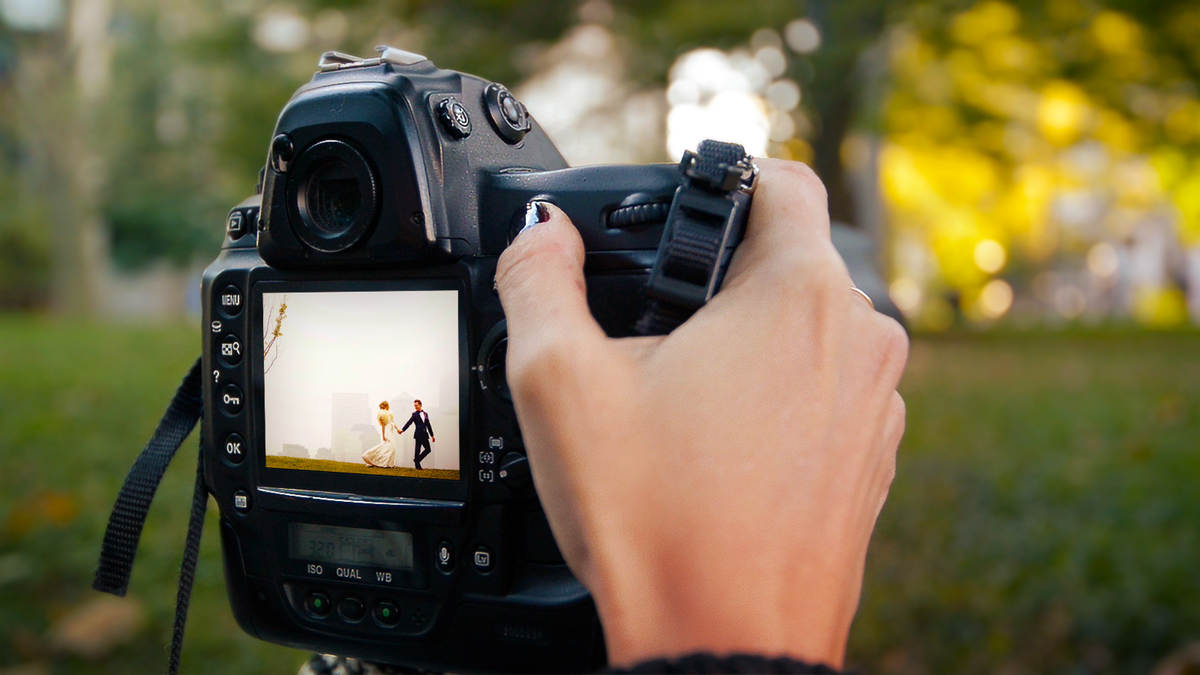 3. Computational photography. https://www.mysliderule.com/Coursera/computational-photography/
This Georgia Tech tutorial talks us about edit photos before sharing. For this lesson it is recommended that the knowledge of technical and some other simillar discipline.
4. Photography learn: http://phlearn.com/ All about using Photoshop for professional retouching photos. This site has short videos to explain how to do certain things in Photoshop . It consists of 450 free videos and you will recieve 5 new episodes every week.
5. Videoseries on Anthony Morganti Lightroom 5: https://www.youtube.com/playlist?list=PLllFqBuTM0WI0fC_PujkGoLMyXWXd3yF7 this lesson consists of 40 parts about Lightroom 5 - starting with the grounds and proceeding to progressive topics.
Wedding photography courses online free
As we specialize on wedding photography and understand that this is one of the most popular destinations in the photography business. Since a wedding is one of the most important and memorable events in everyone's life, so everyone wants to make this day memorable for a lifetime, and beautiful pictures always reminded about the event. But those pictures were exactly what the client wants; the photographer should really understand all the subtleties of this work. So it's important to learn, and to enlist the help of professionals. To this end, we have gathered for you the wedding photography courses online free that will help you with this.
1. Jasmine Star and her photography work
Jasmine Star
http://jasminestar.showit.co/elements/weddings-05-hi.jpg
This course is the best helper in getting magical shots thanks to the practise of the photographer Jasmine Star. She tells all the most important tools for doing business of wedding photography. You will learn marketing skills, shooting, posing and branding, which you will need in order to thrive as a wedding photographer. In the end, you will get the successful business plan. You will attract new customers, install and talk about their prices. Also she tells how to work with wedding photography post processing services http://wedding-retouching.com/wedding-photography-post-processing and to make really perfect photos. Here you can find other Wedding photo editing tips in video tutorials and written shortlists
2. Wedding + Commercial Photography with Tec Petaja
http://www.ifimade.com/photography-with-tec-petaja/course-home
Tec Petaja
This course will help each photographer based on technical knowledge to become an artist, to find their own style, will help pick the right idea and theme photography,, show all examples of photo retouch before and after and help write plan a successful operation.
3. Erich McVey - wedding photographer http://www.ifimade.com/wedding-photography-with-erich-mcvey/course-home
Erich is known as a popular wedding photographer. Erich shoots in technical way, including discussions about hardware, creative work, treatment to coverage of the wedding day and the workflow after production; you can find the lesson "The Craft" in the best way suitable for you. If you are confident in your photography, but looking for tips on building your impress, engage more high-budget clients, restructuring your photo retouching rates and allocation in trade; the Course of "Business" will provide you with the right way.
Wedding photography classes: equipment & tools
1. Olympus OM-D E-M5 Mark II Fast Start
John teaches you to understand all the functions and buttons of your photocamera. You will learn how to fully use a super-fast visual focus of your camera. You will also learn how to use your camera for active and other images with high speed.
In this tutorial you will use the Olympus OM-D E-M5 Mark II Also there are a lot technical wedding photography courses online free which you can see below.
2. Sony A7 Mark ii Series Fast Start
In this lesson you will learn all the technical possibilities and tricks of professional photographers for their camera.
3. Nikon D610/600 DSLR Fast Start
4. Fast Start Fuji XT-1

5. Canon Lenses: The Complete Guide
Wedding photography courses: Marketing
To be a successful photographer you have to understand how to run a business, build a website; expand its customer base and so on. To this end, many wedding photography courses also tell you the marketing techniques below; you will see a small list of such courses, which will be able to help you.
1.Driving Traffic to Your Online Business with Neil Patel

2.Personal Branding for Creative Professionals

3.Building Your Audience with Live Video

4. Effective Email Marketing and Newsletter Marketing

5. Developing a Social Media Strategy for Photographers
And it is even one thing to help your work. It is article about Partnership proposition for professional wedding shooters. So we hope that our article helped you, if you have some questions you can write to us, we are always glad to help you!
You are welcome to post your comments.
Post comment via your Facebook account